Highlights of 2017
Why do planners love planning? In 2017, at the National Planning Conference in New York City, APA asked and members answered.
APA thrived in 2017. Membership increased. Member benefits expanded. Rewarding opportunities to engage with the association and local communities emerged. The APA Foundation was revitalized. NPC17 attracted near-record attendance and earned stellar reviews.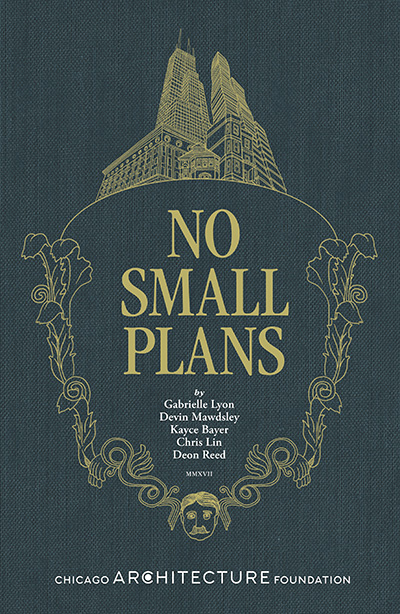 APA researchers led planners toward preparing their communities for transformative transportation technologies. Existing partnerships matured and new ones began; one colorful result was the graphic novel No Small Plans, published by the Chicago Architecture Foundation with APA's support.
APA advocated forcefully for planning at both state and national levels. The Board of Directors issued principles to guide federal infrastructure policy, and leaders and other members spoke up for planning in the face of detrimental congressional budget proposals. Planners' Advocacy Network, a growing, nationwide network of APA grassroots advocates, carried messages in support of planning and communities to legislators and policymakers in Washington and state capitals.
Membership
On September 30 — the end of APA's 2017 fiscal year — APA had 38,004 members, including 16,547 AICP members (44 percent of total membership). Both APA and AICP membership grew (by 3.9 percent and 2.7 percent, respectively) from the end of FY 2016. We attribute some of the increase in membership to two initiatives introduced at mid-year: free membership for all students for the duration of their studies and a special offer of two years of reduced dues for new members. In November, launching the AICP Candidate Pilot Program opened a new path to certification for students and recent graduates.
The value of APA membership increased as well. For example, on January 1, all members gained complete digital access to new and archived publications of the association's respected Planning Advisory Service: PAS reports, PAS Memo, QuickNotes, and Essential Info Packets. Then, at mid-year, we introduced the Research KnowledgeBase, a "collection of collections" of research and practical resources, topically organized to help planners meet challenges they encounter every day. Almost 40 of these curated collections are now available on topics ranging, literally, from A to Z.
Finances
APA's budget for each fiscal year (October 1–September 30) supports the goals and related action items in the Development Plan approved by the Board of Directors.
Total assets for APA as of September 30, 2017, were $15.9 million. Our most significant assets are cash, investments, property, and equipment. Total liabilities for APA were $9.7 million, including accounts payable, deferred dues revenue, and deferred rent.
Total revenues for FY 2017 were $23.9 million and total expenses were $25.1 million, resulting in a deficit for the year of $1.2 million.
During FY 2017, APA transitioned financial responsibility for the staff's defined-benefit pension plan to a third-party insurance company, Pacific Life. We incurred $2.4 million in unbudgeted expenses during the year to complete this transition and ensure full coverage for all plan participants. However, because of savings in other budget areas and strong investment returns, the deficit for FY 2017 was held to $1.2 million. This came out of reserves that have been at a healthy level. This one-time expense will provide significant relief to future APA budgets, and the Board has identified rebuilding reserves as a priority over the next few budget years.
APA programs include publications, education, the National Planning Conference, policy and outreach, chapter and division services, career services, member services, and research. AICP programs include ethics, Community Planning Assistance Teams, certification exams, Certification Maintenance, and member services.
APA Foundation
NPC17 attendees were introduced to the reinvigorated APA Foundation by Foundation Board President Mary Kay Peck, FAICP. The Foundation identified three priority initiatives — research, scholarships, and community assistance — in furtherance of its mission:
... to advance the art and science of planning through philanthropic activities that provide access to educational opportunities, enrich the public dialogue about planning, and advance social equity in the profession and in our communities.
The APA Foundation nearly doubled the amount of scholarship money awarded in 2017.
In early fall, in response to devastating hurricanes and other natural disasters, the Foundation launched a successful matching campaign to raise funds to assist disaster recovery in affected communities. In 2018, the Foundation will solicit RFPs and award grants to assist community disaster recovery programs.
Leadership
In January 2017, Cynthia Bowen, AICP, and Glenn Larson, AICP, assumed office as President of the APA Board of Directors and President of the AICP Commission, respectively.
Leaders elected in mid-2017 began four-year terms in January 2018:
APA Board of Directors: Kurt Christiansen, FAICP, (President-Elect, pictured); two Board Directors at Large; and Board Directors from APA Regions 1, 5, and 6.
AICP Commission: Debbie Lawlor, AICP, PP (President-Elect, pictured), and AICP Commissioners from Regions 1, 5, and 6.
Starting two-year terms as Board Directors were the newly elected chairs of the Chapter Presidents Council and the Divisions Council.
The Student Representatives Council Executive Committee comprises Rachael Thompson Panik (SRC Chair and APA Board Director) and student representatives from each of APA's six electoral regions.
---
Previous APA Annual Reports
NOTE: Because APA is always updating and refreshing its website, web links in previous reports may not work or may take the reader to a page with updated content.