10 Can't-Miss Law and Ethics Courses to Check Out
The countdown is on! As this year dwindles to an end, so might your CM reporting period. Need law and ethics credits, or just want to add more knowledge to your planning toolkit? We have you covered with our top 10 APA Learn law and ethics courses.
---
Ethics
Look into seven misconduct cases of 2018–19, based on planning ethics topics and informal inquiries reviewed by the AICP ethics officer and Ethics Committee. CM | 1.50 | Ethics
---
From smart cities to social media, the digital sphere is reshaping planning. With an ethical lens, dive into issues such as privacy, access, and the nature of information and how it's being shared. CM | 1.50 | Ethics
---
Explore the ethical responsibilities of planners in writing and responding to RFPs for both public agencies and consultants. The session highlights best practices and how the AICP Code of Ethics informs a transparent path to a successful project. CM | 1.50 | Ethics
---
How do planners help their communities become more equitable and just? First, understand privilege by being aware of how race, gender, sexuality, religion, and class affect all of us. Then, take the tools and learn to guide constructive conversations. CM | 1.50 | Ethics
---
Having strong ethical roots is essential for all planners. This course provides a fun-filled primer on the importance of the AICP Code of Ethics, with an exploration of potential ethical challenges in planning. CM | 1.50 | Ethics
---
Law
Airbnb. VRBO. HomeAway. The growth of short-term rentals can cause legal and land-use challenges — find out how communities have used land-use regulations to address these issues. CM | 1.50 | Law
---
Legal cases and regulations across states are raising new liability for those involved in climate adaptation planning. Explore these newly evolving issues and examine their legal implications through real-life examples. CM | 1.50 | Law
---
Legal limits on how communities can respond to gentrification pressures are often unclear. Identify historic trends in gentrification and legal tools that could be used to slow or mitigate the impacts. CM | 1.50 | Law
---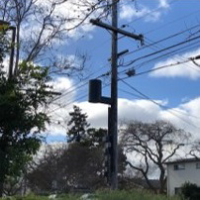 Address emerging issues in public right-of-way management, and understand regulatory challenges presented by small wireless facilities and shared mobility services. CM | 1.50 | Law
---
In June, the Supreme Court overturned the longstanding property takings precedent in Knick v. Township of Scott. Will this ruling affect the future of planning? CM | 1.50 | Law
---
Top image: APA illustration.
---
About the Author
Stephanie Arteaga is an APA marketing associate.
---
December 6, 2019
By Stephanie Arteaga
---
---