Five Tips for the Best Year of Your Career
Happy New Year! As a planning professional, how are you going make 2017 your best year yet? Here are five tips to help you get started.
List your accomplishments from last year and plans for 2017
Start a journal page or Word document to list your project, professional, and pro bono/volunteer accomplishments from 2016 and to brainstorm for 2017. If a blank page leaves you unsure how to start, try a workbook or set of writing prompts from business or motivational authors like Michael Hyatt and Susannah Conway. Consider Anais Nin's inspiring challenge to "throw your dreams into space like a kite." Sure, you may want to learn new software or join a new professional association, but why not dream bigger?
Turn your projects into plans
Once you have outlined your goals, list a few next steps to move you forward. Would changing jobs or cross-training in your current job help? Should you join a committee or learn a new skill? Decide on a few activities and the time commitment needed to get going.
Find your resources
With your projects in sight, it becomes easier to identify the resources you need. These may include new reports with best practices, awards programs, online training, new research or design guidelines. Along with online searches, check your past project files or "need to read" folders to uncover key resources for your new work.
Refresh your LinkedIn profile and other social media
New year, new social media updates. Start by Googling yourself. Dedicate an hour per platform this week to try a new approach and to make updates from 2016.
Connect with people you know and want to know
Based on your new goals, plan to reach out to a certain number of your friends and colleagues per week or month. Think about how you can support them and be supported with the inspiration, expertise, and potential new role models that can bring your 2017 dreams to life.
Top image: Thinkstock photo.
---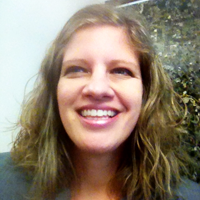 About the Author
Alissa Barber Torres, PhD, AICP
Alissa Barber Torres has more than 23 years of experience in urban and regional planning that includes transportation and land use planning, economic development, freight planning, public participation, and intergovernmental coordination in local government, private sector, and regional planning agencies. She has a master's degree in in Urban and Regional Planning from Florida State University and a PhD in Texts and Technology (technical communication, rhetoric, and digital media) from the University of Central Florida.
---
January 3, 2017
By Alissa Torres, AICP
---
---