167 Bus Passes and Making a Difference
As planners, often we are motivated by the desire to make a difference, but occasionally discouraged when we don't see the change we hope to make in the world. To keep yourself engaged and energized, taking small steps can refresh you and your motivation.
Start With a Book
We are lucky to have many great ideas just a few clicks away via Amazon, Overdrive, or other websites. Seek out a motivational book about creating change, like Gabe Klein's Start-Up City or Janette Sadik-Khan's Streetfight, or revisit some of the classics you may have read in planning school. Similarly, if there is an inspiring book that you can lend or give to another planner, make the effort.
I gave a book to a planner I supervised that he credits with motivating him to earn another master's degree and make a career shift. Whether it's a new idea or a new direction, there is a book to help you or your peers make change.
Call a Community
The AICP Code of Ethics requires planners to "contribute time and effort to groups lacking in adequate planning resources," and they are not hard to find.
Can you offer assistance with grant writing to a historical society, neighborhood association, or other emerging community group? Could you help a small town by leading a visioning exercise, providing comprehensive or general plan comments, or volunteering your planning expertise on a project?
While making an impact, you can gain experience and hone skills you may not use often, and everyone benefits. Check out the opporunities to volunteer with APA.
Change Hats
Don't be afraid to step outside your role as a planner to recharge and give back.
After reading a newsletter from a tiny community group fighting human trafficking in my city, I donated 167 bus passes purchased through a commuter assistance program to help their clients, former victims of trafficking, travel to the group's culinary skills training. While it was probably the strangest call this group ever received, my effort contributed to self-sufficiency and self-esteem for some of the most vulnerable people in my community, something of which any of us can be proud.
Take stock of what you have to offer in time, talent, and treasure, and put it out there.
Top image: Thinkstock photo.
---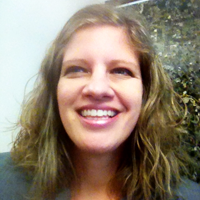 About the Author
Alissa Barber Torres, PhD, AICP
Alissa Barber Torres has more than 23 years of experience in urban and regional planning that includes transportation and land use planning, economic development, freight planning, public participation, and intergovernmental coordination in local government, private sector, and regional planning agencies. She has a master's degree in in Urban and Regional Planning from Florida State University and a PhD in Texts and Technology (technical communication, rhetoric, and digital media) from the University of Central Florida.
---
January 24, 2017
By Alissa Torres, AICP
---
---