Organization Leaders Share Hopes and Predictions on Infrastructure
Has the time really come for infrastructure investment?
For too long the United States has made do with deteriorating, and in some cases, failing infrastructure. That's why it came as no surprise to planners and design professionals that investment in infrastructure quickly rose to the top of the list of closely watched issues during the 2016 presidential election campaign. It appears from congressional action taken this week that leaders in the Senate, and even President Trump, are taking steps to make good on promises to strengthen our nation's infrastructure.
With infrastructure on everyone's priority list these days, we were curious about what other national industry groups think is likely to happen with this issue in 2017. Here's our inside look at what the National Association of City Transportation Officials, National Association of Regional Councils, National Resources Defense Council, and Eno Center for Transportation are watching — and hoping — for:
National Association of City Transportation Officials
Transportation is a key part of community building, as city transportation departments around the country shape the use of 80 percent of all public space in most cities. In 2017, NACTO sees a broad opportunity for cities to lead the way on people-oriented transportation, reducing traffic violence through a new focus on design for safety, providing better on-street transit service to connect people to jobs, and guiding new technologies to be the workhorses of the livable, sustainable, multi-modal city.
Broad federal and state flexibility for cities has been in place and successfully defended since 1991, and NACTO cities are putting that flexibility into practice. Since publishing NACTO's Design Guide series, we continue to work closely with our cities to promulgate best practices in implementation of each community's vision for its future.
We anticipate the chief challenges to this forward movement at the local level to come from the potential for the federal and state governments to renege on existing funding commitments, particularly on public transit, where investment levels have long lagged below needs. We also hope to avoid projects that typically undermine public trust in the transportation sector — boondoggles and projects that benefit investors instead of the public at large. We largely see cities taking the lead to pass funding and other commitments locally to build transit, multi-modal streets, and safety projects.
— Linda Bailey, Executive Director
National Association of Regional Councils
Infrastructure plays a critical role in our members' work, including transportation, economic development, and environmental protection. Properly structured federal infrastructure investments help cities and counties contend with these issues. The Trump administration has previously indicated its understanding of the importance of infrastructure investments to boost the nation's economy, create jobs, and improve the transportation system.
Financing mechanisms can play a role and bring private capital to the table, but significant federal funding is also necessary to meet the challenges we face. New federal funding should be distributed through existing channels, to ensure more equitable distribution and provide local decision makers with a say in how these funds are spent. Meanwhile, efficiencies should be implemented where possible to speed project delivery while continuing to protect the environment and other essential resources. Regional organizations can play a role in coordinating funding for a wide range of infrastructure investments, and should be considered important partners and funding recipients whenever possible.
Congress and the Trump administration clearly recognize the powerful role infrastructure investments will play in achieving their goals; we anticipate they will succeed in signing a significant package into law. Especially important is ensuring these investments are properly directed.
— Erich Zimmermann, Director of Transportation
Natural Resources Defense Council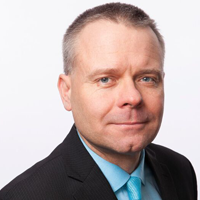 It's hard to predict what will unfold vis-à-vis federal infrastructure policy scenarios. One thing seems certain — continued interest in speedy project reviews, as other administrations and Congresses have done since at least the turn of the century. More than 10 percent of the total pages of the 2015–2020 FAST Act, still being implemented by federal agencies, were filled with provisions addressing that issue. And as did his two predecessors, President Trump issued an Executive Order emphasizing it. NRDC will continue to be vigilant to ensure that haste doesn't harm communities and the environment.
What about investments? Senate Democrats lit one path forward with their $1 trillion, 10-year plan unveiled this week, about half of which is allocated to surface transportation, with the remainder going to projects in energy, airports, water and sewers, ports, public schools, VA hospitals, broadband, public lands, and community resilience. The plan includes more detail than the Trump administration's tax-credit-heavy proposal which some argue wouldn't spur investments where they're most needed.
The elephant in the room is how to pay for a big package? This shouldn't shove aside other important policy principles. For example: Is a plan multimodal and comprehensive, supporting both urban and rural economies? Will a high percentage of investments be allocated to "fixing things first" since reducing our deferred maintenance backlog is most urgent and cost-effective? And do investments fit into long-range plans of MPOs and states whose performance is now more manageable and assured thanks to MAP-21's performance measurement rules?
—Deron Lovaas, Senior Policy Adviser, Urban Solutions
Eno Center for Transportation
Much attention is focused on President Trump's promise to rebuild our nation's infrastructure. The $1 trillion proposal envisions Washington's role as supporting the investments with tax credits or getting paid back by borrowers from revenue generated by user fees. The building would come primarily from private sources, not the government, so it's not clear how the nation will find the resources to build and rebuild highways, bridges, tunnels, airports, schools, and hospitals, among other things.
Part of the problem here is that the discussion about "infrastructure" in America today remains vague and simplistic. Infrastructure is made up of interrelated sectors as different as a water treatment plant is from an airport, a wind farm, a gas line, or a broadband network. This focus on infrastructure in the abstract led to unrealistic "silver-bullet" policy solutions that fail to capture the unique attributes of each of these critical enablers of the American economy. In reality, each of the individual sectors of infrastructure are very different in terms of project design, market attributes, and how they are governed, regulated, owned, and operated.
So what we need to do — and soon — is define exactly what we mean by "infrastructure" and understand exactly who's responsible for what. What is the federal role? How about states, localities, and the private sector? Until we do that, progress on infrastructure will be fleeting.
— Robert Puentes, President & CEO
American Planning Association
The stage is almost set for what will be an important moment in time for planners. In anticipation of an almost certain major federal infrastructure package, APA's Legislative and Policy Committee is crafting a timely set of guiding principles for officials in the new administration and members of Congress that will establish planners as a critical voice in solving the nation's infrastructure crisis.
---
Top image: Wind turbines in Carbon, Wyoming. Photo by Flickr user Penny Higgins (CC BY-SA 2.0).
---
February 1, 2017
---
---