Timber Town Gets a Planning Boost from APA's Oregon Chapter
Nestled in a bucolic setting against the Coast Range at the western edge of the fertile Willamette Valley, Willamina, Oregon (pop. 2,100) is a proud timber town searching for a successful economic path into the 21st century.
Like many small Oregon towns, changes in the timber industry have contributed to the town's gradual economic decline. City Manager Robert J. Sivick described the situation facing the town in stark terms:
"Willamina's economy was largely tied to the timber industry which was shedding good jobs due to automation. Willamina never pivoted to adjust to these changes and consequently missed out on emerging industries such as wine production and tourism. These economic stressors combined with financial mismanagement and a lack of infrastructure maintenance put Willamina on the cusp of ruin."
To help tackle this challenge, Sivick applied to be the very first participant in the Oregon APA Community Assistance Planning Program (CAPP), and in early March, a team of five professional planners, all volunteers, arrived to run a two-day series of workshops and events.
In Willamina, the team focused initially on engaging the town's younger residents by holding a focus group at the local high school. The youth energetically identified their needs and desires, some of which are not currently being met in town. Many also shared that they will probably have to leave the area after high school to pursue their varied education and career aspirations.
Additional activities included an evening session with local elected and appointed officials, a public walking tour of the town and its major assets, and an interactive planning workshop attended by approximately 40 people. The workshop focused on identifying and prioritizing economic development, partnerships, community development, and placemaking actions.
The culminating product of the workshop was a priority action list described by Sivick as "a thorough and honest assessment of the city's situation and a plan for revitalization."
The action list is intended to guide Willimina's limited capacity toward actions with the greatest potential impact. Among the key near-term actions recommended by the CAPP team are:
Tackling some serious deficiencies in asset management and deferred maintenance
Identifying and repurposing or disposing of surplus properties
Creating more meaningful youth involvement opportunities in the town
Seeking to build more productive partnerships with a variety of organizations including:

Travel Oregon for tourism promotion
The Oregon Department of Transportation for improvements to Main Street
Hampton Lumber for rail trestle pedestrian access
Local university planning and design departments for master plan development at the West Valley Community Campus
The CAPP Action Plan is now in the hands of Sivick and the Willamina City Council.
Modeled after APA's Community Planning Assistance Teams program (CPAT), Oregon's CAPP program was created specifically to support under-resourced communities and organizations in collaborative planning efforts. The service is free and is supported by volunteers and the Oregon Chapter of APA. Volunteers participating in the inaugural workshop in Willamina included:
Kevin Cronin, AICP, City of Astoria, Community Development Director
Karl Lisle, AICP, City of Portland, Spectator Facilities & Development Coordinator
Deb Meihoff, AICP (Team Leader), Owner of Communitas, LLC
Ken Pirie, AICP CUD; LEED AP ND; Walker Macy, Senior Associate
Becky Steckler, AICP, Oregon APA, Program and Policy Manager
The Oregon Department of Land Conservation and Development and a Portland State University "Sustainable Cities and Regions" class provided additional support and resources to the Willamina CAPP project. The class website provides a summary of the CAPP workshop recommendations.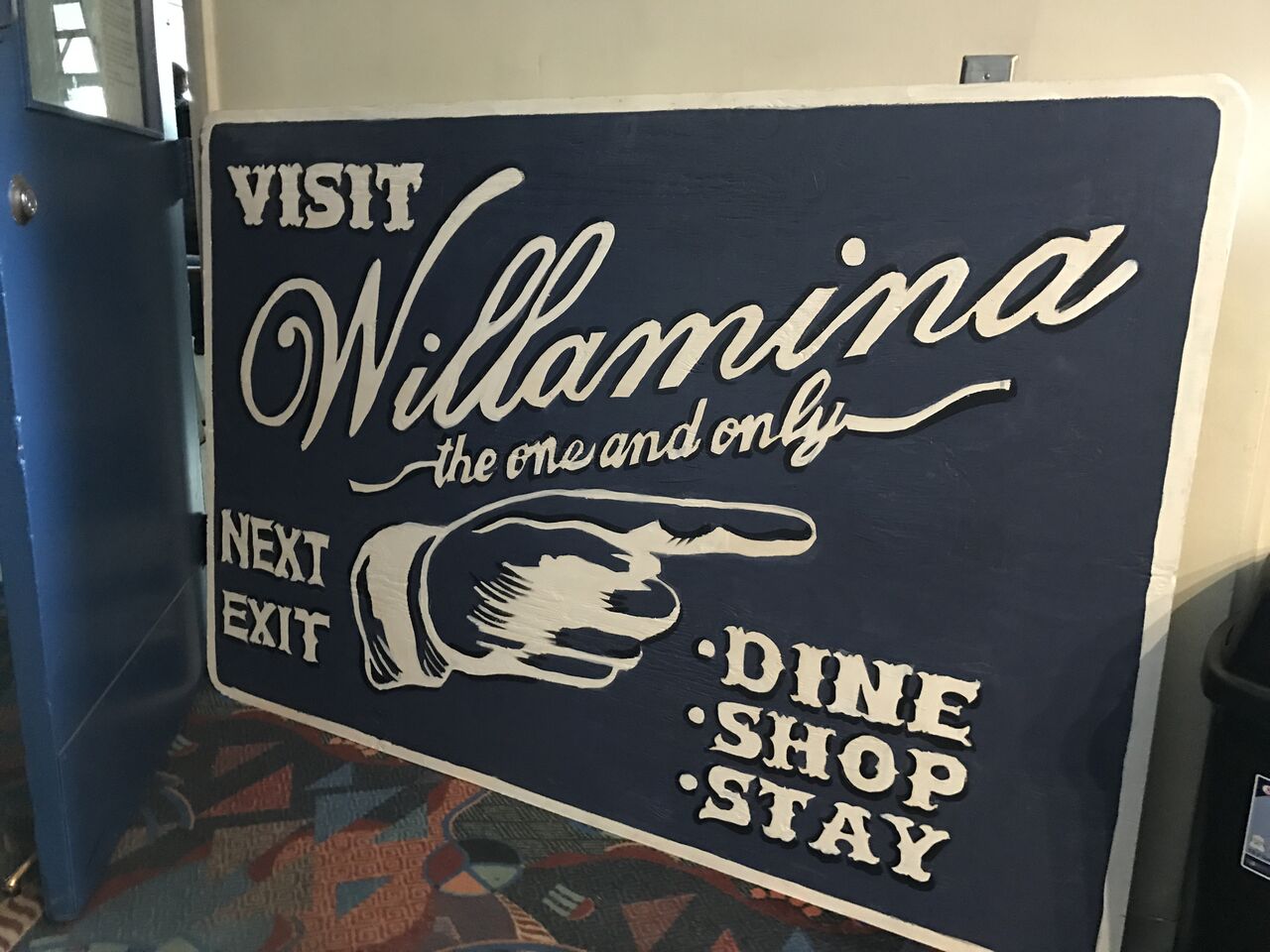 The Oregon Chapter will be sending a second CAPP team to Lincoln County in June to help the community explore better integration of health issues in planning activities, and applications are being accepted for additional CAPP projects via the Oregon APA Chapter's website until June 30, 2017.
Top image: Drone aerial photograph of Willamina, Oregon, taken by Portland State University students.
---
About the Author
Karl Lisle, AICP, is the spectator facilities & development coordinator for the City of Portland, Oregon, where he manages the city's long-term interests in the Rose Quarter, Providence Park Stadium, and the Portland'5 Centers for the Arts venues. Previously he was a senior planner with the city's Bureau of Planning and Sustainability. Lisle holds a master's degree in urban planning from the University of Toronto and undergraduate degrees in geography and French from the University of Oregon. He is an APA Oregon Chapter board member, and he participated in this inaugural CAPP workshop.
---
April 14, 2017
By Karl Lisle, AICP
---
---