Daniel Burnham Forum on Big Ideas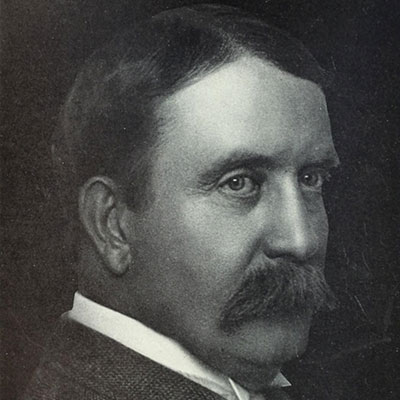 This APA series tackles the greatest trends, challenges, and opportunities facing America's communities. 
"Make big plans; aim high in hope and work, remembering that a noble, logical diagram once recorded will not die."
— Daniel Burnham
Save the Date
September 18, 2016 • Washington, D.C. 
President Obama often notes that a person's zip code shouldn't decide their destiny. In the last year, the administration has focused on new approaches to promoting economic mobility, access to opportunity, and inclusive growth. Cities and regions across the country are working hard to identify policies and strategies that not only spur economic growth but also expand access to opportunity for all residents. The challenge of inclusive growth and building more just communities and regions is a defining issue for planning.
To support local efforts to create and foster communities of opportunity, the Department of Housing and Urban Development Secretary Julian Castro launched an initiative earlier this year to identify local best practices and policy innovations. Working with APA, HUD convened a series of meetings that brought together elected officials with local affordable housing providers, planners, and local civic leaders to discuss successful approaches and continuing barriers to housing affordability, fair housing, economic mobility, and neighborhood revitalization.
HUD, APA, and other partners have been working to catalogue proven local ideas to spur on the development of communities of opportunity — places where families can access quality schools, walk safely to and from the grocery store, and live in housing that is not only affordable but nearby transit options.
On the evening of Sunday, September 18, join the American Planning Association for a panel discussion about the results of HUD's Prosperity Playbook Initiative and examples of planning for equitable growth from city leaders around the country. Be among the first to see and learn about HUD's new digital toolkit for local officials and planners — a toolkit that will arm cities with new ideas for creating a broad, shared prosperity in America's cities, towns and regions.
---
---
How the Burnham Forum Came to Be
In 2012, the Emerging Trends/Future of Planning T
ask F
orce assembled to address emerging trends in the field and the future of planning. Its charge:
Identify top issues impacting America's communities now through the next 10 to 20 years
Note how planning is changing and also needs to change
Recommend how APA and its members can be most effective in meeting the challenges of the future
Solicit members, in partnership with APA staff, via in-person and online forums to submit their "big ideas" through digital papers, illustrations, or videos
Review and categorize big ideas
Present findings
The work of the task force comes to life in the annual Daniel Burnham Forum on Big Ideas.
---
Previous Events
September 27, 2015
Speakers: Emily Badger, Renée Lewis Glover, Paul Jargowsky, and Shelley Poticha
September 2014
Speaker: Congressman John K. Delaney (D-Md.).
September 2013
Speakers: APA President William Anderson, FAICP; Patrick L. Phillips, Urban Land Institute; Nancy C. Somerville, American Society of Landscape Architects; Lee Brown, FAICP, AICP President.
April 2013
Speakers: Anna Ricklin, APA, Washington, D.C.; Greta Byrum, Open Technology Institute, New America Foundation, Washington, D.C.
February 2013
Speakers: Emil Malizia, FAICP, Institute for Economic Development at the University of North Carolina; Charles Marohn Jr., AICP, Strong Towns.
September 2012
Speaker: Eugenie L. Birch, FAICP, University of Pennsylvania
July 2012
Speakers: Mitchell J. Silver, AICP, American Planning Association; Jeffery Potter, FAIA, American Institute of Architects; Susan M. Hatchell, FASLA, American Society of Landscape Architects