Project Background
Charles County, Maryland, recently adopted a Comprehensive Plan that contained a number of affordable housing initiatives. The dominant issue in the public input on housing for the comprehensive plan was affordability, with many comments regarding the high cost of housing and the inability of many working individuals and families to obtain decent housing at an affordable cost.
The affordable housing initiatives that need to be evaluated as part of the implementation of the comprehensive plan can be broken into four main elements:
Maintain a Balanced Housing Stock
Create Greater Housing Diversity
Implement a Mandatory Moderately Priced Dwelling Unit Program
Create an Affordable Housing Board
Building on the results of past affordable housing initiatives and the outcome of the most recent housing studies, the most effective implementation of the county-identified initiatives needs to be recommended to the elected body.
Charles County Housing Initiative Project: Inclusion, Affordability, and Diversity
Community Planning Assistance Teams Report
In June 2017, CPAT team members met with Charles County staff to refine the scope and prepare for the four-day CPAT site visit in October. During the June visit with stakeholders, the scope was redefined around two key objectives: to refine the county's housing initiatives to address housing affordability, including ways for residents to age in the community, and to explore affordability barriers to for-sale and rental housing.
Project Updates
Full Team Visit
The full team — Li Alligood, AICP; Luis Gonzalez, AICP; Jenny Raitt; Jesse Saginor, AICP; Nancy Letendre, AICP, and Project Manager Eric Roach — conducted the full team visit the week of October 23, 2017.
The team kicked off the week by meeting with county staff and commissioners followed by a tour of the study area. The team then focused on developing a presentation that was delivered to the community, followed by small group discussions on the following questions:
What are the impediments to developing the type of housing Charles County needs?
What resources are available, and how should they be leveraged to get the type of housing Charles County needs?
The feedback from the community meeting was included in the report developed by the team members.
Initial Site Visit
Team leader Nancy Letendre, AICP, and APA Program Associate Eric Roach made a site visit to Charles County June 1–2, 2017. They toured the study area and met with city staff and a range of stakeholders to help refine a scope of work for the project.
Application Submission
Staff from Charles County, Maryland, submitted the CPAT application to APA in January 2017. It was approved by the CAPS Committee in March 2017.
Meet the Team
---
Team Leader
Nancy E. Letendre, JD, AICP
Nancy E. Letendre is an attorney with the Cranston, Rhode Island, firm McGunagle Hentz, PC, and a consultant with Mason & Associates, Inc., an environmental and planning firm based in North Scituate, Rhode Island. Letendre has 18 years of experience in municipal land use law in the State of Rhode Island. In addition to representing Planning and Zoning Boards as a municipal land use attorney, Letendre has presented both oral and written testimony on land use issues before the Rhode Island Courts, state agencies, and the Rhode Island General Assembly. An AICP-certified planner since 2007, Letendre has also served Rhode Island municipalities as a planning consultant. She is known for her expertise in the writing and administration of comprehensive plans, ordinances, and regulations and with effective code enforcement.
---
Team Member
Li Alligood, AICP
Li Alligood is a land use planner with the multidisciplinary firm Otak, Inc. She is a certified planner with more than 10 years of experience in current and long-range land use planning, public engagement, affordable housing development, and historic preservation for public, private, and nonprofit organizations. Her experience includes policies and regulations guiding commercial and mixed-use development and housing variety. The multidisciplinary nature of her public and private work has provided her with perspective on how the various components of policy, regulation, and environmental requirements impact and guide development. Alligood received a Master of Community Planning degree from the University of Cincinnati, a Bachelor of Community Development degree from Portland State University, and a Bachelor of Sociology degree from the University of Minnesota.
---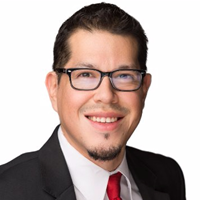 Team Member
Luis Gonzalez, AICP, ASLA
Luis F. Gonzalez is a senior planner and landscape architect with Rodgers Consulting, a Washington, D.C., metropolitan area consulting firm specializing in all areas of community planning, urban design, and civil engineering. Gonzalez has collaborated on multidisciplinary design teams for over 15 years, bringing excellence in urban planning and urban design and approvals to challenging entitlement cases. As a registered landscape architect and an AICP certified planner, Gonzalez has provided written and oral testimony on planning and landscape architecture related issues before state and municipal agencies and boards, as well as community organizations throughout the Mid-Atlantic and Northeast. He has presented at local and national AIA and ASLA conferences, taught as an adjunct professor at the University of Maryland and in Costa Rica, and participated on design juries.
---
Team Member
Jennifer Raitt
Jennifer Raitt serves as director of planning and community development for the Town of Arlington, Massachusetts, with more than 20 years of experience serving local, regional, state, and national housing, community development, and planning organizations. Her work has been awarded and recognized by the American Planning Association, Massachusetts Municipal Association, Commonwealth of Massachusetts, and local and regional jurisdictions. Raitt is an adjunct faculty member at Boston University's City Planning and Urban Affairs program and a trainer for the Mel King Institute through the Massachusetts Association of Community Development Corporations. Her leadership appointments include Citizens' Housing and Planning Association board member and APA Legislative and Policy Committee member. She holds a Master of Science in Nonprofit Management from The New School and a Bachelor of Arts in Urban Planning and Documentary Studies from University of Massachusetts Amherst.
---
Team Member
Jesse Saginor, PhD, AICP
Jesse Saginor is an associate professor in the School of Urban & Regional Planning at Florida Atlantic University. He teaches courses in capital facilities planning, economic development, planning methods, and urban revitalization. Saginor's research interests revolve around economic development, planning, and real estate. His service projects over the past 15 years involve economic development, housing, market analysis, public policy, and real estate valuation. Saginor also serves as the vice-chair of the Delray Beach Housing Authority as well as the executive boards of the American Real Estate Society and the School Board of Palm Beach County's Independent Sales Surtax Oversight Committee.
---