Planners' Day on Capitol Hill
Standing Up for Planning Has Never Been So Important
Planners are primed to play an essential role in the recovery and reinvention of communities amidst the pandemic. This is your moment to share stories from your community and tell federal leaders what you need to get the job done. Planners' Day on Capitol Hill is an empowering experience like no other where APA brings you into the conversation with members of Congress.
This is an opportunity to be in the (metaphorical) room where it happens and to have a seat at the table. Planning is critical to recovery and this is a day to lift those stories up for your community!
Registration for Planners' Day closed on September 16. Connect with us if you have questions.
What Is Planners' Day on Capitol Hill?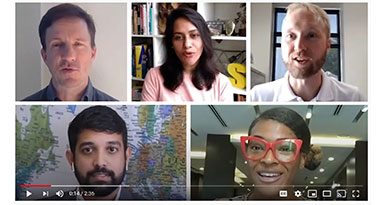 This virtual event is a series of meetings with your congressional offices. APA arranges time for participants to have meaningful conversations, in small groups, with legislators and their staff about critical planning issues and the federal support planners need to create equitable, prosperous communities.
Preparing for Planners' Day
APA has prepped four, on-demand trainings for our Planners' Day on Capitol Hill advocates. These easy-to-digest trainings cover issues and asks, what to expect from a remote Hill Day experience, how to prepare to be an advocate, and purposeful storytelling.