For APA Board Director at Large
Linda Amato, AICP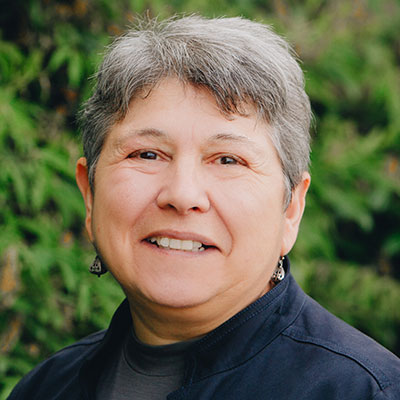 Biographical/Position Statement
Professional Experience
Transportation Director-Environmental Science Associates (Seattle)
Principal-ICF, Inc. (Seattle)
Intergovernmental Affairs Reservist-FEMA (Nationwide)
President-The Resource Group (Seattle)
APA Experience and Leadership
Member-1984, AICP-1991
APA Board of Directors: Director and Advisor (2016-2017). Committee: Development Plan and Budget
APA National Diversity Task Force
Housing and Community Development Division: Leadership Steering Committee
LGBTQ and Planning Division: Chair, Secretary/Treasurer, Newsletter Editor
Women and Planning Division: Newsletter Editor
National Capitol Area Chapter: Student Representative
APA Divisions Council Awards: Leadership, Communications-Outreach, Communications-Newsletter
Currently:

AICP Commission: Divisions Council Liaison (2018-Present). Committees: AICP Exam, CEO Selection, Community Assistance Planning Services
Divisions Council Executive Committee (DCEC) (2012-Present): Past Chair, Chair, Secretary/Treasurer. Committees: Membership, Nominations. Liaison: Student Representative Council (SRC), Chapter Presidents Council (CPC)
Division Memberships: LGBTQ, Women and Planning, Transportation, International, and Environment, Natural Environment and Energy
Community Involvement-Seattle
Landmarks Preservation Board
Planning Commission
Citizens Transportation Advisory Committee
Monorail Technical Advisory Panel
Education
MURP-Community Planning and Design, George Washington University
BA-Art History, SUNY at Stony Brook
Position Statement
My broad APA experience provides the foresight and knowledge to deliver tools and services needed by all our members to be successful planners and change agents: I've been a founding member of a division, held various division positions, and more recently, been elected to the DCEC. I have served as a liaison to the Student Representative Council (SRC), the Chapter Presidents Council (CPC), the AICP Commission (components) and the Board.
Why I want to represent you...
I am proud to be part of APA leadership which, for the past four years, has launched some of the most exciting programs, policies, and initiatives in our association's history such as Planning Home, APA's Education Blueprint, and a Policy Guide on Social Equity. With a new CEO, we are in a unique position to take our goals and aspirations to the next level of member services.
My priorities as a Board member will focus on:
Member Engagement — I will ensure APA supports all members through all phases of their careers. I will continue the great work to improve member benefits such as making Planning Advisory Service reports available to all members, expanding educational opportunities through APA Learn, and providing the tools you need to stay current with the changing nature of the communities we serve.
National Planning Conference — Changes to the session proposal selection process has resulted in higher quality sessions and more relevant presentations; however, to continue this relevancy, it is also imperative the components are included in the discussion. I will advocate for revisiting the NPC Committee structure to ensure components' interests are represented.
Expansion of Technology — We have made great strides with APA Learn and will soon be rolling out APA Engage for members to connect with one another. However, we can do more. We need to find creative ways to make the Board accessible. I advocate following the DCEC's model of monthly video emails in order to put a "face" to leadership.
Succession Planning — I am currently updating the Divisions Council's Leadership in a Nutshell handbook which lays the foundation for succession planning and best practices for member services. Recent conversations with CPC and SRC leaders resulted in the decision to produce a joint handbook to provide a roadmap for any interested APA member to become a leader. I will share these ideas with the Board, which is also facing the challenges of succession planning.
As your Director At-Large, I will use my extensive experience to collaborate with the components and represent members from all geographic locations and professional backgrounds. It would be an honor and privilege to serve all of you, so together-we can create great communities for all! Thank you for your confidence and vote.
Candidate Questionnaire
What do you believe is the most important member service APA provides? Why? How would you propose strengthening this and other member services?
Since I have been part of APA National Leadership, this has been one of the primary questions we have been asking ourselves – how do we serve ALL members? What services and products can we provide to help our members grow professionally and contribute to creating a community for all? And of course, how do we achieve these goals within the confines of being good stewards of members' money. To respond to these questions, some of the new services we have developed include making PAS free to all members, expanding APA's electronic lending library, and creating APA Learn. These services are invaluable resources for all members regardless of their current professional experience.
But what is the most important service members need? I think that really depends on the member's professional experience and interest. Student members expect and need different services than a professional with over 20 years of experience.
Student and Young Professionals Members: From talking with students at the National Conference and also serving as part of National Leadership with SRC officers, I believe two things are really important to young planners: networking/finding a job and keeping our planet and our communities healthy. By offering free membership to APA (and up to 5 divisions), I believe we are providing a solid foundation for our younger planners to enter the professional world. Our AICP Candidate Pilot Program is also an invaluable service for our young planners, putting them in a position to be successful in their early working years. In addition to these great services and programs, I suggest bolstering some of the partnerships with our young planners. The partnership could include a monthly series in Planning magazine written by students (focused on APA's Initiatives?) or perhaps a special student/young professionals track at the National Conference where sessions are proposed and presented by students.
Mid-Level and Seasoned Planners: Of course, if you are a consultant or a public sector planner, your needs may be slightly different, yet, in general, I believe the most important service APA can provide (beyond the incredible technical information available to all members) is the opportunity to meet other like-minded planners and share ideas and learn from each other. We already do a great job of this via the National Conference and the Policy and Advocacy Conference; yet not all members can attend these conferences. Webinar offerings are a good way to share ideas, but oftentimes they are pretty much presentations which little personal interaction. A fun service which APA could explore is to partner with the components to create live, streaming "focus" groups where a small group can "meet" periodically via video to share ideas or problem solve on a specific topic.
Another important service APA already provides is the opportunity to participate on national task Forces and committees. All too often though, member selection is based on who you know or past volunteer participation. This service — which allows members to increase their knowledge of a topic and grow their professional network — can be strengthened by broadening the search for task force and committee members by issuing a "call for volunteers" in Interact and through the component newsletters, and sending short surveys each Fall focused solely on volunteers to fill important APA committees and task forces. The components have a large role in filling these committees, but a little extra effort could expand the pool of potential volunteers, thus contributing new ideas to APA and also strengthening member participation.
How could APA improve and strengthen the relationship among APA and its components (AICP, Chapters, Divisions, SRC)?
Good communication and transparency are critical, and as Divisions Council Past Chair, former Board member, and current DC liaison to the Commission, I have seen firsthand some of the successes and missteps between APA (Board and staff) and its components. With that said, over the past five years or so, the progress of truly becoming "one APA" has been phenomenal, and honestly, I think we are pretty much there.
In recent years, APA leadership has worked diligently to improve communication, to collaborate, and to strengthen our working relationships. A few examples include:
component Chairs are now full voting members on the Board;
component liaisons participate on the Commission and now attend annual leadership retreats and participate on commission task forces and committees; and
Board and component executive committees meet during the National Conference and the Policy and Advocacy Conference to discuss component activities and identify opportunities to collaborate.
As stated in my Position Statement, I think I am in the unique position to help grow the collaboration and relationships among the components, given my experience as part of National Leadership. There are numerous opportunities for APA and components to work together and contribute to our profession and our members. Ways the Board can improve and enhance the relationship with and among components should include:
ensuring committees, task forces, and other formal groups within APA consist of representatives from all the components;
working with APA staff to find ways to make it easier (and cost effective) for the DC and SRC to have a visible role at Chapter Conferences;
increasing opportunities for component executive committees to meet during the National and the Policy and Advocacy Conferences to share ideas and collaborate on Initiatives, as well as brainstorm new member services and programs; and
continuing to affirm the importance and contributions of all components and APA to planning.
Relationships among the components themselves has also continued to improve: the DC and SRC sponsor a Student Design Competition; as a DC officer, I am currently in discussions with CPC and SRC officers about developing a joint Leadership Handbook; and the DC and the CPC are currently discussing ways in which Divisions could have a booth or at least provide membership material at Chapter Conferences.
Now that the Planning for Equity Policy Guide has been adopted, how should APA use this guide to shape itself organizationally?
As stated in the Policy Guide:
"...all planners must ensure that proposed policies and regulations will serve and
benefit all residents of a community in ways that reduce or eliminate inequity."
It further states that the most effective approach to achieving equity is by adopting an "equity in all policies" approach. I propose APA as an organization take this same approach in its hiring and retention process, something that is already in place, but can be expanded.
As an employer, APA should strive for a diverse and inclusive workforce. To ensure we attract the most capable team and provide an opportunity for all qualified applicants, expanded employee benefits that should be considered or reinforced, could include:
recognition of staff with young children (periodically work at home) or with elderly parents (work remotely on occasion to care for parents)
acknowledgement of all religious beliefs by not scheduling meetings or calls on days of observance (for some religions that may be during the regular working hours/days).
As a membership organization, APA should consider creating a web location (www.planning.org/equity) dedicated to the discussion of equity, focused on two things: equity as it relates to us as professional planners and our work, and equity as it relates to us as hiring managers. APA should consider hiring a Diversity, Equity, and Inclusion Manager who can focus on the internal organizational policies as well as provide information to planning managers. This added service enhances member benefits while also promotes APA's commitment to equity, diversity, and inclusion.
The Equity Policy Guide can be expanded via the web to include real examples of where our members have implemented (successfully and not so successfully) programs and policies related to equity. These Best Practices and Lessons Learned would be invaluable to our peers who may just be starting their own program. Contact information, and perhaps webinars or small groups can also be part of the offering at the web location. Information could be updated regularly and member participates can contribute by regularly blogging about their experiences and offering personal insights.
What is the biggest challenge facing the planning profession, and how should APA address it?
Current partisan politics, the recent Supreme Court rulings, the issue related to the Census — these are but a few challenges, we as planners face. In addition, the rise of the anti-government sentiment along with the eroding of our environmental and planning laws/regulations will only exasperate our attempts to address key issues such as climate change and housing affordability. These activities are contributing to the largest hurdle of planners — the misperception of what we do, and the misinformation (fake news) about homelessness, addiction, immigration, etc. which is only making our job harder.
APA is in a unique position to help us as professional planners and community advocates to tackle these challenges. APA is doing a fine job in keeping us abreast of current legal and policy decisions coming out of Washington, DC, and as an organization is taking a strong position on many of these decisions. But, we need to do more. We need to elevate the profession through community outreach, PSAs (public service announcements), maybe even working with the Chapters to identify locations where we can distribute accurate and important information about planning, and its importance to our communities' health and economy. Perhaps APA (with Chapters) can take a page from the typical public outreach toolkit and have booths at County fairs and other local events. Depending upon the key issues facing a particular community, appropriate division members can also participate and staff the booth, along with local planning students. Although this suggestion may seem a bit far-fetched, it may make a dent in the misperception many communities have about planners, and who knows, maybe we can also recruite a few new APA members!