National Planning Conference
April 13–16, 2019 | San Francisco, California
Planning Connects Us
Help shape the education program for next year's National Planning Conference in San Francisco.
Policy and Advocacy Conference
September 21–25, 2018 | Washington, D.C.
Promote Policies That Advance Planning
Stand up for planning with APA during our annual Policy and Advocacy Conference in Washington, D.C.
Water and Planning Connect
September 11–12, 2018 | Kansas City, Missouri
American Planning Association Topic-focused Event
SJoin planners, water utility professionals, and other affiliated professionals interested in water as we highlight the connections between land use and water resource management.
APA Speaker Directory
APA members who are looking for qualified speakers for their educational events may search this directory for individuals who presented at APA conferences and who meet the member's desired criteria.
Conference Blog Posts
March 22, 2019
March 19, 2019
March 12, 2019
March 4, 2019
February 22, 2019
February 4, 2019
January 7, 2019
December 12, 2018
Practical Solutions, Peer Learning, and Networking
Explore APA's best continuing education lineup, networking experiences, and practical solutions. Come away inspired and more equipped to enhance your work, improve your community, and advance your career.
Choose among on-site learning opportunities from experts. In addition to on-site learning, consider convenient and extensive online learning opportunities. No matter the method, you're bound to advance your skill set.
Tuesdays at APA
Join APA in Washington, D.C., for our free after-work lecture series, Tuesdays at APA.
Next Lecture
March 20, 2018 | 6:00 p.m. ET
The Daniel Burnham Forum
APA's Daniel Burnham Forum on Big Ideas takes up the greatest issues facing America's communities.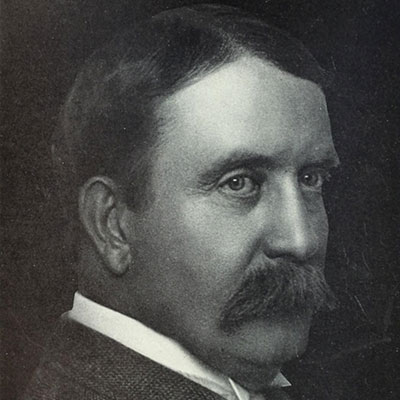 2018 Forum
September 23, 2018
Search Calendar
Education and Events
Educational Events

Live In-Person Event

November 6, 2019, 12:09 p.m. to November 9, 12:09 p.m. CST

Waco, TX

Education and Events
Educational Events

Live In-Person Event

July 22, 2019, 3:30 p.m. to July 26, 2:00 p.m. CDT

Milwaukee, WI

Home
Education and Events

Live In-Person Event

June 14, 2019, 8:30 a.m. to June 14, 5:00 p.m. MST

Tempe, AZ

M. Margo Wheeler, FAICP
Karen Osborn
TAylor Earl
Keri Silvyn
Greg Esser
Tom Dorn
Paul Li
Terri Hogan, AICP
Dwight Merriam, FAICP
Ben Graff
Jim Holway
Grady Gammage
Susan Demmitt
Noel Griemsmann, AICP
Doug Jorden
Frank Cassidy
Sandra Hoffman

Education and Events
Educational Events

Live In-Person Event

May 30, 2019, 8:30 a.m. to 3:15 p.m. CDT

Janesville, WI

Education and Events
Educational Events

Live In-Person Event

May 30, 2019, 8:30 a.m. to 12:00 p.m. EDT

Concord, NH

Maddie DiIonno
Cameron Prolman
Sylvia von Aulock

Education and Events
Educational Events

Live Online Event

May 8, 2019, 10:30 a.m. to 12:00 p.m. CDT

Education and Events
Educational Events

Live In-Person Event

May 2, 2019, 10:00 a.m. to 3:00 p.m. CDT

Maryland Heights, MO

Megan Clark, AICP
Ronda Burnett

Education and Events
Educational Events

Live In-Person Event

April 30, 2019, 12:00 p.m. to 2:00 p.m. EDT

Silver Spring, MD

Education and Events
Educational Events

Live In-Person Event

April 28, 2019, 8:00 a.m. to April 30, 1:00 p.m. EDT

Bolton Landing, NY

Education and Events
Educational Events

Live In-Person Event

April 27, 2019, 11:00 a.m. to 4:00 p.m. PDT

San Jose, CA

Colin Heyne
Adam Hall
Pat Flynn
EV Ellington
Charlie Faas
Francisco Arellano
Lola Torney
Nicole Soultanov
Kerby Olsen
Adrian Leung
Matthew Taecker
Emma Shlaes
Arielle Fleisher
Kevin Fang

Education and Events
Educational Events

Live In-Person Event

April 26, 2019, 8:30 a.m. to 2:45 p.m. EDT

Newport, KY

Education and Events
Educational Events

Live In-Person Event

April 24, 2019, 7:00 p.m. to April 24, 9:00 p.m. EDT

Rochester, NY

Education and Events
Educational Events

Live In-Person Event

April 24, 2019, 6:00 p.m. to 7:30 p.m. EDT

Buffalo, NY

Education and Events
Educational Events

Live In-Person Event

April 23, 2019, 8:00 a.m. to April 25, 4:00 p.m. EDT

Covington, KY

Education and Events
Educational Events

Live In-Person Event

April 22, 2019, 11:30 a.m. to 1:00 p.m. CDT

Kansas City, MO

Michael Carmona
Sara Copeland, AICP

Education and Events
Educational Events

Live Online Event

April 22, 2019, 12:00 p.m. to 1:00 p.m. EDT

Education and Events
Educational Events

Live Online Event

April 19, 2019, 1:00 p.m. to 2:30 p.m. EDT

Education and Events
Educational Events

Live In-Person Event

April 18, 2019, 11:30 a.m. to 1:00 p.m. PDT

Irvine, CA

Diana Varat
David Snow, AICP

Education and Events
Educational Events

Urban Planners and Aging Network Professionals agree that accessible transportation and travel options are central elements of a livable community.

April 18, 2019, 10:00 a.m. to 1:00 p.m. CDT

New Orleans, Lousiana

Jana Lynott, AICP
Karen Kolb Flude
Laura Bryan
Mary Blumberg
Carol Wright Kenderine
Kenneth VanHoose
Michael Marcus

Education and Events
Educational Events

Live In-Person Event

April 18, 2019, 10:00 a.m. to 12:00 p.m. EDT

Fort Lauderdale, FL

Andrew Felix
Tara Tedrow
Nick Hansen
Matt Ginder
Dan Dietz

Education and Events
Educational Events

Live Online Event

April 17, 2019, 12:00 p.m. to 1:15 p.m. EDT

Education and Events
Educational Events

Live In-Person Event

The Federal Planning Division will hold its annual workshop in San Francisco at the Hilton Union Square from April 16-18, 2019 immediately following the National Planning Conference.

April 16, 2019, 7:00 a.m. to April 18, 7:00 p.m. PDT

San Francisco, CA

Education and Events
Educational Events

Live In-Person Event

April 13, 2019, 1:06 p.m. to 1:06 p.m. PDT

Oakland, CA

Eric Shaw
Crystal Huang
Marquita "Keta" Price
Lynn Ross, AICP
Prescott Reavis, LEEP AP, SEED, NOMA
Justin Garrett, AICP

Education and Events
Educational Events

Live In-Person Event

April 12, 2019, 1:56 p.m. to 1:56 p.m. EDT

Haddam, CT

Roger Wolfe
Jose Amador
Sohyun Park

Education and Events
Educational Events

Live Online Event

April 12, 2019, 11:30 a.m. to 1:00 p.m. CDT

Seth Hyberger
Kerri Johannsen

Education and Events
Educational Events

Live In-Person Event

April 12, 2019, 9:00 a.m. to April 12, 5:00 p.m. PDT

Oakland, CA

Favianna Rodriguez
Maria Sanchez
Armando Hernandez
Chris Iglesias

Education and Events
Educational Events

Live In-Person Event

April 12, 2019, 12:00 p.m. to 2:00 p.m. EDT

Boston, MA

Katherine Feodoroff, Esq
Lisa Mead, Esq.

Education and Events
Educational Events

Live In-Person Event

April 12, 2019, 8:30 a.m. to 4:45 p.m. PDT

San Francisco, CA

Erich Zimmermann
Joe McKinney
Mariia Zimmerman
Jason Jordan
Therese McMillan
Christina Lakke
Muggs Stoll
Jason Greenspan, AICP
Kim Anderson
Ken Kirkey
Tanisha Taylor
Tara Beard, AICP
Liz Underwood-Bultmann
Ralph Willmer, FAICP
Patrick Mandapaka
Amanda Eaken
Allison Brooks
Carolyn Grossman
Dan Reuter
Brad Calvert
Lisa Zorn
Caroline Sampanaro
Karla Weaver, AICP
Mike McKeever

Education and Events
Educational Events

Live In-Person Event

April 12, 2019, 10:00 a.m. to 11:30 a.m. EDT

Pittston, PA

Education and Events
Educational Events

Live In-Person Event

April 12, 2019, 9:30 a.m. to 11:00 a.m. EDT

DeLand, FL

Janet Hamer
Rich Rollason

Education and Events
Educational Events

Live In-Person Event

April 12, 2019, 9:30 a.m. to 11:00 a.m. EDT

DeLand, FL

Richard Rollason
Janet Hamer

Education and Events
Educational Events

Live In-Person Event

April 10, 2019, 4:30 p.m. to April 10, 9:00 p.m. EDT

Brighton, NY

Jayme Breschard Thomann
John Gauthier

Education and Events
Educational Events

Live Online Event

April 10, 2019, 10:30 a.m. to 12:00 p.m. CDT

Education and Events
Educational Events

Live In-Person Event

April 10, 2019, 10:00 a.m. to 3:00 p.m. CDT

Kansas City, MO

Megan Clark, AICP
Ronda Burnett

Education and Events
Educational Events

Live In-Person Event

April 10, 2019, 7:00 a.m. to 9:00 a.m. CDT

Bloomington, IL

Education and Events
Educational Events

Live In-Person Event

April 9, 2019, 9:00 a.m. to April 12, 5:00 p.m. CDT

Evansville, IN

Education and Events
Educational Events

Live In-Person Event

April 6, 2019, 9:00 a.m. to 6:00 p.m. EDT

222 Taunton Ave East Providence, RI

Education and Events
Educational Events

Live In-Person Event

April 4, 2019, 6:00 p.m. to 8:00 p.m. MDT

Longmont, CO

Tony Chacon, AICP
Korkut Onoran

Education and Events
Educational Events

Live In-Person Event

April 4, 2019, 5:30 p.m. to 6:30 p.m. CDT

Madison, WI

Ben Zellers
Jeanine Zwart
Bryan Cooper

Education and Events
Educational Events

Live In-Person Event

April 2, 2019, 6:00 p.m. to 9:00 p.m. MDT

Englewood, CO

Erik Sampson
Amber Wesner, AICP
Erin Bravo, AICP
Abram Barge, AICP

Education and Events
Educational Events

Live In-Person Event

April 1, 2019, 9:00 a.m. to 6:00 p.m. CDT

Norman, OK

Education and Events
Educational Events

Live In-Person Event

March 29, 2019, 11:30 a.m. to 4:30 p.m. CDT

Dallas, TX

Abel Verdi
Amanda Popkin
Patrick Kennedy
Peer Chaco
Jessica Burnham
Karen Bishop
Jason Roberts
Zaida Basora
Ron Stelmarski Perkins
Bang Dang
Mitch Silver

Education and Events
Educational Events

Live In-Person Event

March 29, 2019, 11:00 a.m. to 2:00 p.m. CDT

College Station, TX

Education and Events
Educational Events

Live In-Person Event

March 29, 2019, 11:30 a.m. to 11:30 a.m. EDT

Asheville, NC

Education and Events
Educational Events

Live In-Person Event

March 29, 2019, 8:00 a.m. to 4:00 p.m. MST

Phoenix, AZ

Douglas A. Jorden
Jill Kusy Hegardt
Jon Froke
Jerry Stabley

Education and Events
Educational Events

Live In-Person Event

March 28, 2019, 5:30 p.m. to March 28, 8:30 p.m. EDT

Albany, NY

Michaela Sweeney
Marcia Kees
Frances Gubler
Erin Glennon
Paige Barnum

Education and Events
Educational Events

Live In-Person Event

March 28, 2019, 4:00 p.m. to 6:00 p.m. EDT

Cleveland, OH

Tania Menesse
Mark McDermott
Norman Krumholz
Kathryn Hexter
Patrick Costigan

Education and Events
Educational Events

Live In-Person Event

March 28, 2019, 1:00 p.m. to 4:30 p.m. EDT

Mooresville, NC

Education and Events
Educational Events

Live In-Person Event

In lieu of a Spring Symposium, the Kansas Chapter of APA is holding a two-day Mini-Conference in the Spring.

March 28, 2019, 8:00 a.m. to March 29, 5:00 p.m. CDT

Manhattan, KS

Education and Events
Educational Events

Live In-Person Event

March 27, 2019, 7:00 p.m. to March 27, 9:00 p.m. EDT

Rochester, NY

---