National Planning Conference
April 13–16, 2019 | San Francisco, California
Planning Connects Us
Help shape the education program for next year's National Planning Conference in San Francisco.
Policy and Advocacy Conference
September 23–25, 2019 | Washington, D.C.
Promote Policies That Advance Planning
Stand up for planning with APA during our annual Policy and Advocacy Conference in Washington, D.C.
APA Speaker Directory
APA members who are looking for qualified speakers for their educational events may search this directory for individuals who presented at APA conferences and who meet the member's desired criteria.
Conference Blog Posts
May 13, 2019
April 29, 2019
April 24, 2019
April 17, 2019
April 17, 2019
April 16, 2019
April 15, 2019
April 14, 2019
Practical Solutions, Peer Learning, and Networking
Explore APA's best continuing education lineup, networking experiences, and practical solutions. Come away inspired and more equipped to enhance your work, improve your community, and advance your career.
Choose among on-site learning opportunities from experts. In addition to on-site learning, consider convenient and extensive online learning opportunities. No matter the method, you're bound to advance your skill set.
Tuesdays at APA
Join APA in Washington, D.C., for our free after-work lecture series, Tuesdays at APA.
Next Lecture
The Tuesdays at APA program is being updated to bring you improved, innovative educational presentations.Please stay tuned for future sessions to be scheduled and thank you for your patience.
The Daniel Burnham Forum
APA's Daniel Burnham Forum on Big Ideas takes up the greatest issues facing America's communities.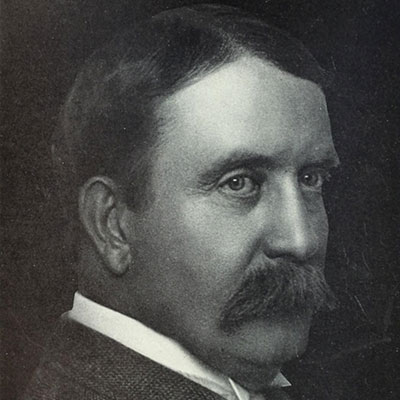 2018 Forum
September 23, 2018
Search Calendar
Education and Events
Educational Events

Live In-Person Event

November 6, 2019, 12:00 p.m. to November 8, 5:00 p.m. CST

Waco, TX

Education and Events
Educational Events

Live In-Person Event

October 8, 2019, 1:00 p.m. to October 11, 11:00 a.m. EDT

Wilmington, NC

Education and Events
Educational Events

Live In-Person Event

September 23, 2019, 8:00 a.m. to 2:00 p.m. PDT

Reno, NV

Peter Gower, AICP CEP
Jeffrey Borchardt, AICP
Greg Mosier
Marco Velotta, AICP
Colby Pellegrino
Daphne Hooper
Staci Emm
David Bobzien
Lynne Barker
Dilek Uz
Steph McAfee
Heidi Kratsch
Dale Devitt
Lyndsey Darrow
Tim Brown
Kristen Averyt
Sheshardri Rajagopal

Education and Events
Educational Events

Live In-Person Event

September 23, 2019, 9:00 a.m. to September 25, 5:00 p.m. EDT

Washington, DC

Education and Events
Educational Events

Live Online Event

September 18, 2019, 12:00 p.m. to 1:15 p.m. EDT

Adrienne Vicari, PE
Bruce Hulshizer, PE

Education and Events
Educational Events

Live In-Person Event

September 16, 2019, 8:00 a.m. to September 18, 4:00 p.m. EDT

Washington, DC

Education and Events
Educational Events

Live In-Person Event

The Emerald Coast Section is pleased to host the APA Florida Annual Conference to be held from September 10-13, 2019 at the Baytowne Conference Center in Sandestin.

September 10, 2019, 7:30 a.m. to September 13, 1:30 p.m. CDT

Miramar Beach, FL

Education and Events
Educational Events

Live Online Event

August 23, 2019, 1:00 p.m. to 2:30 p.m. EDT

Tracy Owens
Devayani Puranik
Rachel Ray, AICP

Education and Events
Educational Events

Live In-Person Event

August 22, 2019, 12:30 p.m. to 1:30 p.m. PDT

San Francisco, CA

Egon Terplan
Therese McMillan

Education and Events
Educational Events

Live In-Person Event

August 21, 2019, 4:00 p.m. to August 23, 12:00 p.m. CDT

Athens, GA

Education and Events
Educational Events

Live In-Person Event

August 21, 2019, 12:30 p.m. to 1:30 p.m. PDT

San Francisco, CA

Jonathan Fearn
Hayley Raetz
Jacky Morales-Ferrand
Chris Burton

Education and Events
Educational Events

Live Online Event

August 21, 2019, 12:00 p.m. to 1:15 p.m. EDT

Peter Wulfhorst
Ed Johnstonbaugh

Education and Events
Educational Events

Live In-Person Event

August 15, 2019, 11:30 a.m. to 1:00 p.m. PDT

Irvine, CA

Kathryn Ferrer
Mallory Burden

Education and Events
Educational Events

Live In-Person Event

August 14, 2019, 5:30 p.m. to 7:00 p.m. PDT

Sacramento, CA

Edith Hannigan
Juliana Lucchesi

Education and Events
Educational Events

Live Online Event

This session will explore new data from Shift Research Lab that assesses the extent and depth of "doubling up" in the Denver region.

August 13, 2019, 12:00 p.m. to 1:00 p.m. MDT

Jennifer Newcomer
Kevin Priestley, AICP Candidate

Education and Events
Educational Events

Live In-Person Event

August 13, 2019, 12:00 p.m. to 1:00 p.m. CDT

Richfield, MN

Education and Events
Educational Events

Live Online Event

August 7, 2019, 1:15 p.m. to 2:45 p.m. EDT

Sabine O'Hara
Adrienne Greve
Tammy Seale

Education and Events
Educational Events

Live In-Person Event

August 3, 2019, 1:00 p.m. to 5:00 p.m. MDT

Fort Collins, CO

Anne Genson
Tabitha Covey
Max Moss

Education and Events
Educational Events

Live In-Person Event

August 1, 2019, 5:30 p.m. to August 1, 7:00 p.m. CDT

Camarillo, CA

Education and Events
Educational Events

Live In-Person Event

August 1, 2019, 12:30 p.m. to 1:30 p.m. PDT

San Francisco, CA

Adam Burger
Cathleen Sullivan
Liz Brisson

Education and Events
Educational Events

Live In-Person Event

July 31, 2019, 12:30 p.m. to 1:30 p.m. PDT

San Francisco, CA

Nicole Bohn
Naomi Armenta
Erin McAuliff
Annette Williams

Education and Events
Educational Events

Live Online Event

July 31, 2019, 12:00 p.m. to 1:00 p.m. PDT

Education and Events
Educational Events

Live In-Person Event

July 31, 2019, 2:00 p.m. to 5:00 p.m. EDT

Newark, NJ

Cailean Kok, AICP
Emily Manz
Jorge Santos, AICP

Education and Events
Educational Events

Live In-Person Event

July 31, 2019, 11:30 a.m. to 1:00 p.m. CDT

Savannah, GA

Bill Gross
Cindy Kelley
Whitney Shepherd

Education and Events
Educational Events

Live In-Person Event

July 31, 2019, 11:30 a.m. to 1:30 p.m. EDT

Orlando, FL

Gary Huttman, AICP
John McReynolds, AICP
Greg Moore
Tiffany Homler Hawkins
Daryl Cronk
Daryl Cronk
Bill Hattaway, P.E.

Education and Events
Educational Events

Live Online Event

July 30, 2019, 11:30 a.m. to 1:00 p.m. MDT

Travis Parker, AICP
Sarah Huntley
Glenda Lainis, AICP
Lisa Houde, AICP

Education and Events
Educational Events

Live Online Event

In June a divided Supreme Court overturned part of a longstanding precedent that generally required plaintiffs alleging unconstitutional takings to first try and fail to obtain compensation under state law before pursuing a federal takings claim. As a practical matter does the decision really change things for planners? This webinar is in partnership with the Planning & Law Division.

July 30, 2019, 12:00 p.m. to 1:30 p.m. CDT

Deborah Rosenthal, FAICP
John Baker

Education and Events
Educational Events

Live Online Event

July 29, 2019, 12:00 p.m. to 1:00 p.m. EDT

Maritza Mercado Pechin
Marianne Pitts
William Palmquist

Education and Events
Educational Events

Live In-Person Event

July 26, 2019, 2:00 p.m. to 6:00 p.m. EDT

New York, NY

Aldo Treville
Robert White
Max Taffet, AICP

Education and Events
Educational Events

Live Online Event

July 25, 2019, 1:00 p.m. to 2:30 p.m. EDT

Lisa Schamess
Lisa Nisenson
David Dixon
Daniel Baxter

Education and Events
Educational Events

Live In-Person Event

July 25, 2019, 7:30 a.m. to 9:00 a.m. CDT

Des Moines, IA

Education and Events
Educational Events

Live In-Person Event

July 24, 2019, 12:30 p.m. to 1:30 p.m. PDT

San Francisco, CA

Judson True
Nadia Sesay
Catherine Reilly

Education and Events
Educational Events

Live In-Person Event

July 24, 2019, 11:00 a.m. to July 26, 11:30 a.m. EDT

Williamsburg, VA

Education and Events
Educational Events

Live In-Person Event

July 23, 2019, 12:30 p.m. to 12:30 p.m. PDT

San Jose, CA

Diane Cowin
Lisa Zorn
Drew Dara-Abrams
Ian Griffiths

Education and Events
Educational Events

Live Online Event

July 23, 2019, 2:30 p.m. to 4:00 p.m. EDT

Dairo Romero
Jose Acosta-Cordova
Ivis Garcia, AICP

Education and Events
Educational Events

Live In-Person Event

July 22, 2019, 3:30 p.m. to July 26, 2:00 p.m. CDT

Milwaukee, WI

Education and Events
Educational Events

Live In-Person Event

July 22, 2019, 3:00 p.m. to 4:30 p.m. CDT

Chicago, IL

Kalindi Parikh
Erin Harkey
Paola Aguirre Serran

Education and Events
Educational Events

Live In-Person Event

July 22, 2019, 12:00 p.m. to July 24, 2:00 p.m. EDT

Lynchburg, VA

Education and Events
Educational Events

Live In-Person Event

July 22, 2019, 10:30 a.m. to 12:00 p.m. EDT

Upper Marlboro, MD

Education and Events
Educational Events

Live Online Event

July 19, 2019, 1:00 p.m. to 2:30 p.m. EDT

Education and Events
Educational Events

Live In-Person Event

July 19, 2019, 12:00 p.m. to 1:00 p.m. CDT

Des Moines, IA

Education and Events
Educational Events

Live In-Person Event

July 19, 2019, 10:30 a.m. to 12:00 p.m. CDT

Levelland, TX

AJ Fawver
Kimberly Miller

Education and Events
Educational Events

Live In-Person Event

July 18, 2019, 4:00 p.m. to July 20, 12:00 p.m. EDT

Newburgh, NY

Education and Events
Educational Events

Live In-Person Event

July 18, 2019, 3:30 p.m. to 4:30 p.m. EDT

Fort Lauderdale, FL

Benjamin Restrepo
Nicholas Kalargyros

Education and Events
Educational Events

Live In-Person Event

July 18, 2019, 8:30 a.m. to 4:15 p.m. CDT

Springfield, MO

Education and Events
Educational Events

Live In-Person Event

July 17, 2019, 5:30 p.m. to 7:00 p.m. PDT

Sacramento, CA

Education and Events
Educational Events

Live Online Event

July 17, 2019, 10:30 a.m. to 12:00 p.m. PDT

Brooke Schipporeit
Denise Lopez
Julia Ratti
Mike Shohet

Education and Events
Educational Events

Live Online Event

July 17, 2019, 12:00 p.m. to June 28, 1:15 p.m. EDT

Education and Events
Educational Events

Live In-Person Event

July 17, 2019, 8:15 a.m. to 11:15 a.m. CDT

Milwaukee, WI

John Stibal
Stephanie Hacker
Kristen Fish-Peterson

Education and Events
Educational Events

Live In-Person Event

July 16, 2019, 12:00 p.m. to 1:00 p.m. CDT

Brooklyn Center, MN