On Demand: Infrastructure, CIP, and Alternative Transportation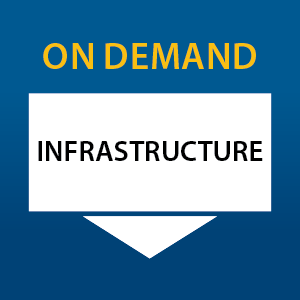 Certification Maintenance
---
---
We're living in an era of shrinking budgets for infrastructure expenditures. Learn how to update your community's transportation plan for today's fiscal climate. Get expert advice on creating a capital improvements program that makes the most of the infrastructure already in place. Explore techniques for integrating highways, corridors, and arterial roads with walking, cycling, and transit. You'll discover new ideas for using existing assets while you create a practical plan for the future.
Group viewing: any organization, firm, or agency may purchase these products for group viewing. Group viewing is limited to the product being viewed on 10 different computers or points of access. No limit is set on how many people can view the product on each of the 10 computers or points of access.
Your viewing access to this product is for 6 months after the point at which you first activate the product for viewing.
---
About the Speakers
Whit Blanton
Renaissance Planning Group
Karin R. Berkholtz
City of Minneapolis
Moderator: Uri P. Avin
PB PlaceMaking
Fred Hansen,
TriMet