On Demand: Planning for Disaster Recovery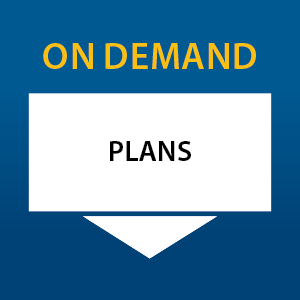 Certification Maintenance
---
---
APA has released a new Planning Advisory Service Report on planning for post-disaster recovery. This update of the 1998 edition features a series of online briefing papers on new topics and provides guidance on how to communicate with local officials, citizens, and stakeholders. Hear about the issues they cover and how they can help you do your job better.
You'll learn about:
Best practices for specific subtopics of post-disaster recovery planning
Resources APA has developed online and in the new PAS Report
Effective ways to use the briefing papers for public meetings and meetings with public officials
Group viewing: any organization, firm, or agency may purchase these products for group viewing. Group viewing is limited to the product being viewed on 10 different computers or points of access. No limit is set on how many people can view the product on each of the 10 computers or points of access.
Your viewing access to this product is for 6 months after the point at which you first activate the product for viewing.
---
About the Speakers
Christine Butterfield
Christine Butterfield is a Senior Management Advisor with Management Partners in San Jose, CA. She has worked in local government since 1993 and served a number of communities in both the Chicago and Twin-Cities metro. From November 2007 to Mary 2013, she was the Community Development Director for the City of Cedar Rapids, IA. In this capacity, she headed up the City's response to the 2008 flooding disaster, the worst disaster in the history of Iowa and one of the most expensive disasters in the history of the United States. The City engaged over 3,000 residents in the process of planning for recovery. Today, the City has implemented more than 60% of the plans, including construction 1,600 scattered site replacement housing units. The plans and implementation actions garnered national recognition including: the American Planning Association 2011 National Planning Excellence Award for Best Practices in Hazard Mitigation and Disaster Planning; 2010 U.S Army Corps of Engineers Outstanding Planning Achievement Award; and the 2009 International Downtown Association Pinnacle Award. Christine holds two Bachelor of Arts degrees from the University of Minnesota in History and Political Science, and a Master's of Arts degree in Public Policy and Administration from the Robert M. La Follette School of Public Affairs at the University of Wisconsin.
Kathleen Smith
Kathleen Smith has been with the Federal Emergency Management Agency (FEMA) since 2001, where she is currently the Chief of the Assessment and Planning Branch. Kathy supervises and leads the administration of FEMA's Mitigation Planning program, as well as the National Dam Safety and National Levee Safety programs. Prior to her position as Chief, Ms. Smith spent 7 years as the national Program Manager for Mitigation Planning, providing national policy and guidance to Regional offices, States, local communities and Tribal entities on how to develop mitigation plans that effectively reduce risk and increase disaster resilience. While at FEMA, Ms. Smith also managed hazard mitigation assistance programs under both the Stafford Act and the National Flood Insurance Program. Prior to joining FEMA, Ms. Smith provided planning services for local communities throughout Kansas and Missouri, both as a city planner and as a private consultant. She also worked for the State of North Carolina Division of Emergency Management as a mitigation planner post-Hurricane Floyd. Ms. Smith has been certified under the American Institute for Certified Planners (AICP) since 1999 and a member of the American Planning Association (APA) since 1994. Ms. Smith has her Bachelor degree in Community & Regional Planning from Iowa State University and a Masters in Urban Planning from the University of North Carolina at Chapel Hill. Ms. Smith was the FEMA project manager for the APA Planning Advisory Service (PAS) reports, Hazard Mitigation Integrating Best Practices into Planning (PAS 560) and the Planning for Post-Disaster Recovery: Next Generation (PAS 587), as well as the current PAS project on floodplain management and land use planning.
Philip Berke
Philip R. Berke is a Professor in the Department of Landscape Architecture and Urban Planning and Director of the Institute for Sustainable Communities at Texas A&M University. His research focuses on the relationship between community resilience and urban planning with specific focus on methods, theory and metrics of local planning and outcomes. He is the lead co-author of a book, Urban Land Use Planning, and co-author of Natural Hazard Mitigation: Recasting Disaster Policy and Planning, which was selected as one of the "100 Essential Books in Planning" of the 20th century by APA's Centennial Great Books. His 2015 publication on community resilience to hazards and climate change received the Best Article Award from the Journal of the American Planning Association. Dr. Berke is currently leading field teams to study urban resilience in Holland, and six cities on the Atlantic and Gulf coasts. He currently serves on advisory boards of the Urban Institute's Global Evaluation of the Rockefeller Foundation-pioneered Global 100 Resilient Cities, and APA's Committee on Comprehensive Plans and Sustainability Standards. He recently briefed Congress on the growing vulnerability of US cities, and was on the advisory board of Louisiana's Master Plan for Coastal Protection and Restoration.
Laurie Johnson
Laurie Johnson is an internationally-recognized urban planner specializing in disaster recovery and catastrophe risk management. She began her planning career working with San Francisco Bay Area communities that would soon be struck by the 1989 Loma Prieta earthquake. Since that time, she has developed an extensive portfolio of disaster resilience and recovery expertise in planning for and rebuilding following earthquakes, landslides, floods, hurricanes, and man-made disasters across the U.S. and the world, including the 2010 and 2011 earthquakes in Christchurch New Zealand, 2011 earthquake and tsunami in Tohoku Japan, the 2008 earthquake in Sichuan China, and 1995 earthquake in Kobe Japan. She authored two chapters of the APA Planning Advisory Service guidebook, Planning for Post-Disaster Recovery: Next Generation and is coauthor of the Lincoln Institute of Land Policy focus report, After Great Disasters: How Six Countries Managed Community Recovery. She is a member of the American Institute of Certified Planners and holds a Doctor of Informatics from Kyoto University, Japan as well as a Master of Urban Planning and B.S. in Geophysics, both from Texas A&M University.