Cities, Public Space, and Autonomous Vehicles
Sunday, April 22, 2018 from 2:45 p.m. - 4 p.m. CDT
Location: 216
Cost: Included in Registration
WHAT YOU'LL LEARN
Learn about the potential impacts of autonomous vehicles on public space.
Understand how cities can respond to autonomous vehicles from a public-space perspective, including design, engineering, and policy techniques.
Identify key principles and priorities for defining an agenda for public-space policy in a world of autonomous vehicles.
MORE SESSION DETAILS
In recent years, there has been a great deal of discussion of autonomous vehicles and the impact they will have on mobility, vehicle use, and travel habits. Yet much of this focus has been on the technology, the cars themselves, safety concerns, traffic patterns, the rate of adoption, or the impact to the economy. The discussions have been dominantly driven by the tech and auto industries. Much less focus has been given to the potential impacts on public space and how cities can respond to the rapid but uncertain changes in our future. Examine the issue from the perspective of public space and learn how cities, designers, engineers, and other professionals can begin to create a set of priorities, principles, and tools to address the potential impact on public space. What are the opportunities for increasing the quantity or quality of space? What are the risks and threats to public space? What should the civic agenda be in the face of this change, and are there some key guiding principles? Bringing a range of expertise, experience, and viewpoints to the topic, this panel will give the audience a new perspective, and constructive approaches to address this pressing issue.
Looking for sessions relating to inclusiveness and social justice? You've found one!
This session has been identified and peer-reviewed as significantly pertaining to inclusiveness and social justice.
View all inclusiveness and social justice-related activities
Session Speakers
Jack L. Robbins
FXCollaborative Architects
New York, NY
Jee Mee Kim
HR&A Advisors
New York, NY
Andrew M. Dash, AICP
City of Pittsburgh
Pittsburgh, PA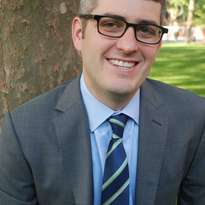 Michael Flynn, AICP
Sam Schwartz Transportation Consultants
Brooklyn, NY
Want to attend this session?
Log in and add it your schedule.
Ways to View the Program