Saturday, April 21, 2018 from 1 p.m. - 2:15 p.m. CDT
Location: R01
Cost: Included in Registration
WHAT YOU'LL LEARN
How to develop public-health performance measures used in project-selection and to measure the success of policies and projects
How to identify implementable projects and policies that may have equitable public-health impacts, and how to leverage potential funding sources
How to act on our ethical obligations as planners to consider public-health and equity outcomes, as well as use a data-driven approach to accomplish this goal
MORE SESSION DETAILS
This session includes presentations discussing implementation projects, and metrics used to measure benefits and success regarding healthy-community planning and our ethical obligation to consider equitable outcomes. CAMPO will present its 2045 Active Transportation Plan and the Texas agency's vulnerability assessment for transportation equity. The presentation will also include an overview of CAMPO's Project Viewer and newly developed project-selection criteria inclusive of health and equity measures. Then the Nashville Area MPO will present its efforts using data collection and analysis to fund projects that demonstrate improved health and equity outcomes. A review of its long-range plan project-selection process and criteria will be discussed, including factors related to health-equity impacts from transportation infrastructure, programs, and land-use policy. Finally, SANDAG (San Diego) will present its multi-modal project-evaluation process and long-range planning scenarios, which include metrics for public health and equity. Considerations such as physical activity and bicycle/pedestrian stress level are addressed. The presentation will conclude with examples of implementation and funding. This session will end with a handful of discussion questions to allow attendees to share their best practices and challenges, and discuss our ethical obligations.
Looking for sessions relating to inclusiveness and social justice? You've found one!
This session has been identified and peer-reviewed as significantly pertaining to inclusiveness and social justice.
View all inclusiveness and social justice-related activities
Session Speakers
Kelly Porter, AICP
Capital Area MPO
Austin, TX
Rochelle Carpenter
Transportation4American and Nashville MPO
Nashville, TN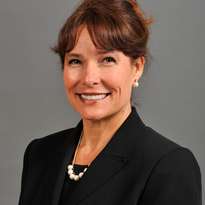 Carolina Ilic, AICP

San Diego, CA
Want to attend this session?
Log in and add it your schedule.
Ways to View the Program