Reshaping Mobility for Greenhouse Gas Reduction
Monday, April 23, 2018 from 8:30 a.m. - 9:45 a.m. CDT
Location: 206
Cost: Included in Registration
WHAT YOU'LL LEARN
Understand specific methodologies for inventorying the GHG emissions related to the transportation sector in your jurisdiction and the GHG-reduction potential of various transportation policies.
Employ one or more approaches for evaluating transportation policies in terms of their GHG-reduction potential as well as their relative feasibility and contribution to other key policy goals.
Determine what type of approach best fits your jurisdiction for developing a transportation-sector GHG-reduction plan, engage stakeholders in its development, and roll it out publicly.
MORE SESSION DETAILS
More and more cities have set ambitious goals to reduce their greenhouse gas (GHG) emissions - typically across the buildings, transportation, energy and/or waste sectors. Likewise, cities are increasingly laying out ambitious agendas to improve, expand, and diversify their transportation systems in support of myriad of objectives: safety, accessibility, economic development, equity, environmental sustainability, public health, or quality-of-life, among others. But even though transportation is a major source of GHG emissions, cities are only just beginning to directly tie their transportation priorities to their climate-change goals by quantitatively modeling the impacts of different policies and prioritizing their work and investments accordingly. Learn from cities that are directly connecting their mobility efforts to their climate efforts: how they are estimating the greenhouse-gas emissions reduction potential across a diverse range of transportation policies, how they are prioritizing the policies that most cost-effectively reduce GHG emissions while meeting other policy goals, and how they are getting organized to fund and implement their agendas, whether they relate to offering better multimodal choices, encouraging the adoption of electric and low-emission vehicles, optimizing their freight system, or harnessing new technologies and service models like shared mobility services and driverless vehicles.
Session Speakers
Genesee Adkins
Seattle Department of Transportation

Dwight Norton
City of New Orleans
New Orleans, LA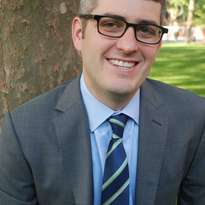 Michael Flynn, AICP
Sam Schwartz Transportation Consultants
Brooklyn, NY
Jennifer Roberton
City of New York
Long Island City, NY
Want to attend this session?
Log in and add it your schedule.
Ways to View the Program