Essential Techniques for Successful Public Engagement
Sunday, April 22, 2018 from 2:45 p.m. - 4 p.m. CDT
Location: R08
Cost: Included in Registration
WHAT YOU'LL LEARN
How to identify the key issues that should be addressed by a public-engagement process
How to design a public-engagement process that responds to these key issues
How to use PollEverywhere, Textizen, card-storming, and Facebook to improve the public-participation process .
MORE SESSION DETAILS
Explore how to engage the public in project planning more effectively. Participants will learn how to identify key issues early in a project process; design effective public-engagement processes that respond to key issues; select engagement techniques that align with the project goals, schedule, and the communities that will be engaged; and reduce risk and create more successful outcomes. Participants will test several techniques, including PollEverywhere, Textizen, and meeting-in-a-box. This session is designed for real estate developers, planners, neighborhood leaders, and municipal staff who interact with the public during site-plan reviews, planning processes, neighborhood meetings, and project approvals.
Looking for sessions relating to inclusiveness and social justice? You've found one!
This session has been identified and peer-reviewed as significantly pertaining to inclusiveness and social justice.
View all inclusiveness and social justice-related activities
Session Speakers
Tanya M. Zwahlen, AICP
Highland Planning
Rochester, NY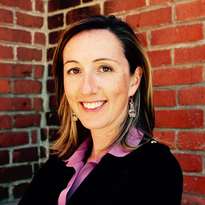 Susan R. Hopkins, AICP
Victor, NY
Want to attend this session?
Log in and add it your schedule.
Ways to View the Program