Deep Roots in Planning Ethics
Sunday, April 22, 2018 from 10:45 a.m. - 12:15 p.m. CDT
Location: 213
Cost: Included in Registration
WHAT YOU'LL LEARN
What the AICP Code of Ethics is, how it should be used, and when it applies to the planning profession
Why the AICP Code of Ethics is important and how to engage in conversations on the Code of Ethics with your peers
How to apply the AICP Code of Ethics in your day-to-day planning work by considering the code in the decision-making process and steering clear of career-damaging situations
MORE SESSION DETAILS
Establishing strong ethical roots is an essential skill for planning professionals. This session provides a refresher of the AICP Code of Ethics while offering in-depth consideration of potential day-to-day ethical challenges in the planning field. The scenarios presented are unbiased, based loosely on real-life and hypothetical situations that best illustrate important ethical issues in planning. Learn about ethical challenges through a series of short skits, with substantial audience interaction at critical teachable moments during each scenario. In addition to questions about each scenario, the audience will be asked to provide unique challenges not contemplated by the panel or scenario (either verbally into the microphone or on notecards collected from the audience). The planner-actors leading this session are seasoned planning experts with both public- and private-sector experience and are able to quickly respond to questions grounded in the Code of Ethics Rules and Principles. 
Looking for sessions relating to inclusiveness and social justice? You've found one!
This session has been identified and peer-reviewed as significantly pertaining to inclusiveness and social justice.
View all inclusiveness and social justice-related activities
Session Speakers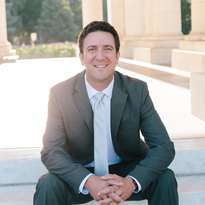 Tareq S. Wafaie, AICP
Clarion Associates
Denver, CO
Abram M. Barge, AICP
Denver, CO
Erica Heller, AICP
Progressive Urban Management Associates
Denver, CO
Want to attend this session?
Log in and add it your schedule.
Ways to View the Program