It's Complicated: Placemaking and Gentrification
Monday, April 23, 2018 from 10:15 a.m. - 11:30 a.m. CDT
Location: 210
Cost: Included in Registration
WHAT YOU'LL LEARN
How gentrification and revitalization/placemaking are connected
Several key strategies and tools to address gentrification in urban revitalization
How, when done correctly, placemaking positively contributes to community revitalization
MORE SESSION DETAILS
Across the country, communities are undergoing significant transformation — including vibrant mixed-use development, infill housing, beautiful streetscapes, enhanced bike and pedestrian facilities, and public art. Struggling neighborhoods are "turning around." But, very often, these improvements have the unintended — or maybe intended? — consequence of driving original residents and business owners out. The heritage and local character of the place can become lost or diluted beyond the point of recognition. It has become such a concern that residents in neighborhoods of need resist any improvement — a bike lane has become a sign of gentrification to come. How can we change this paradigm? How can we do a better job as planners to ensure neighborhoods attract not only new investment, but also significantly contribute to the quality of life of the existing residents? Be part of an interactive discussion as we tackle this important issue — exploring the problem and sharing strategies and tools to enable positive change.
Looking for sessions relating to inclusiveness and social justice? You've found one!
This session has been identified and peer-reviewed as significantly pertaining to inclusiveness and social justice.
View all inclusiveness and social justice-related activities
Session Speakers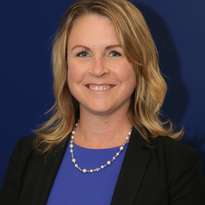 Susan J. Harden, FAICP
Michael Baker International
Santa Ana, CA
Ennis Davis, AICP
Alfred Benesch & Company
Jacksonville, FL
Want to attend this session?
Log in and add it your schedule.
Ways to View the Program