Lessons in New Suburbanism
Saturday, April 21, 2018 from 2:45 p.m. - 4 p.m. CDT
Location: 207
Cost: Included in Registration
WHAT YOU'LL LEARN
Principles of new suburbanism and the data and tools that are required to facilitate this approach to planning suburban communities across the country
Case studies of new and established communities outside Washington, D.C., that illustrate the benefits of new suburbanism
How the new suburbanism can benefit communities with and without transit, and transform autocentric sprawl into sustainable, mixed-use, and walkable places
MORE SESSION DETAILS
Suburbs are no longer the sprawling, autocentric monocultures of the past. Many are becoming more vibrant and connected places, attractive to diverse residents and businesses. This panel discussion will explore how a data-driven approach — which measures indicators such as vehicle miles traveled, stormwater runoff and greenhouse-gas emissions — can generate creative solutions to tackling the challenges of reinventing the suburbs, both neighborhoods that have transit proximity and those that do not, as well as places where center-city densities are inappropriate. This panel will examine the planning strategies behind several successful suburban transformations just outside Washington, D.C. Case studies include the pioneering Kentlands community, the newly developed Park Potomac mixed-use neighborhood, and established inner-ring suburbs of Westbard, Bethesda, and Silver Spring in Montgomery County, Maryland.
Session Speakers
Gwen L. Wright
Montgomery County Planning Dept
Silver Spring, MD
Casey Anderson
Montgomery County Planning Board
Silver Spring, MD
Jennifer R. Russel
Rodgers Consulting
Germantown, MD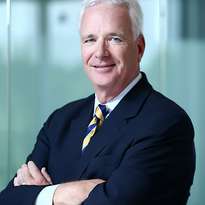 Bryant Foulger
Potomac, MD
Want to attend this session?
Log in and add it your schedule.
Ways to View the Program