Beyond the Black Box: User-Friendly Technology
Sunday, April 22, 2018 from 4:15 p.m. - 5:30 p.m. CDT
Location: 207
Cost: Included in Registration
WHAT YOU'LL LEARN
What role evidence plays in the planning process
How to prioritize and make the case for investments that meet multiple community goals
How to navigate tools that support transparent local decision-making
MORE SESSION DETAILS
How can planners better integrate data and evidence into the planning process? Explore three technologies that make research accessible to the public and support informed decision-making. A new web-based tool, Streetsmart, illuminates the relationships between transportation strategies and community goals in a visually compelling way using the best evidence available. The County Health Rankings and Roadmaps provides a snapshot of how where we live, learn, work, and play influence health, along with a searchable menu of evidence-informed strategies that can serve as a starting point for local change. Finally, Alta has created an online interactive tool that allows the public to apply their own weights to multiple community goals and see in real-time how their input influences community-infrastructure investments. Representing nonprofit, private, and academic sectors, the panel will engage with the audience through a series of questions. What is evidence? What is its role in decision-making? How does performance-based planning change your work? The panel will raise issues such as whether to caveat research findings for decision-making and explore the tension between generalized findings and specific contexts. Come and provide feedback on how these tools could better serve the needs of planners.
Looking for sessions relating to inclusiveness and social justice? You've found one!
This session has been identified and peer-reviewed as significantly pertaining to inclusiveness and social justice.
View all inclusiveness and social justice-related activities
Session Speakers
Aliana Havrilla
Smithsburg, MD
Kelly C. Rodgers
Portland, OR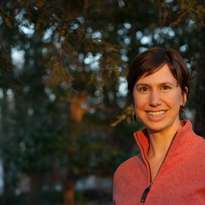 Jean C. Crowther, AICP
Alta Planning + Design
Portland, OR
Alison Bergum
County Health Rankings & Roadmaps
Madison, WI
Want to attend this session?
Log in and add it your schedule.
Ways to View the Program