Sunday, April 22, 2018 from 2:45 p.m. - 4 p.m. CDT
Location: 213
Cost: Included in Registration
WHAT YOU'LL LEARN
How to understand of the dynamism of parks, with the same space offering multiple functions
Why parks should be valued as a venue for informal meetings, healthy outings, and social and community cohesion
How parks are an essential component of equitable revitalization strategies
MORE SESSION DETAILS
The world's population is projected to grow to 9.6 billion by 2050. With people living at higher densities in an increasing number of mega cities, those residents, according to the World Health Organization, need nine square meters of green space per person. To meet this goal, cities need more parks. With these pressures, planning for parks can be difficult. In developed cities, they often need to be retrofitted into areas which have little development value, and in new and emerging cities, they require planners to advocate strongly for their inclusion. Parks are an essential feature of cities, adding a new dimension to the urban fabric. Their intrinsic importance lies not just in their experiential qualities of openness, landscape, and opportunities for play; more importantly, they provide shared space for community cohesion, sustainability, improved physical and mental health, and neighborhood revitalization. In short, they are an essential component of the public realm. This session will involve an interactive conversation between the audience and speakers, drawing on examples from both the United States and the United Kingdom to explore ideas around three themes — parks as forums for civic engagement, parks as space for sustainable living, and parks as agents of urban revitalization.
Looking for sessions relating to inclusiveness and social justice? You've found one!
This session has been identified and peer-reviewed as significantly pertaining to inclusiveness and social justice.
View all inclusiveness and social justice-related activities
Session Speakers
Kevin O'Hara
NRPA
WASHINGTON, DC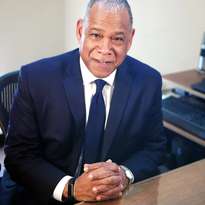 Mitchell J. Silver, FAICP
Brooklyn, NY
Jamie Gauthier
Fairmount Park Conservancy
Philadelphia, PA
Want to attend this session?
Log in and add it your schedule.
Ways to View the Program