Sunday, April 22, 2018 from 1 p.m. - 2:15 p.m. CDT
Location: 210
Cost: Included in Registration
WHAT YOU'LL LEARN
Effective strategies and tools for "making the case" for the need for and value in active-transportation investments
How to identify varying perspectives that inform project development and implementation and, in some cases, hinder it
Creative strategies that will help solve project challenges that seem unsolvable
MORE SESSION DETAILS
How many planners and traffic engineers does it take to cross the Ashley River in Charleston, S.C.? If you are on foot or bike, it turns out that the answer is a lot. Or possibly none, depending on how you look at it. The Legare Bridge spans the Ashley River and provides a critical link between downtown Charleston and its West Ashley community and many other destinations and neighborhoods just across the river. Despite being highlighted for decades as a gap in the local and regional network, the bridge remains unwelcoming for anyone on foot or bike. And despite the support of the city's leadership, design development, approved funding, structural studies, broad public support, multiple council votes to consider moving the project forward, and even a temporary installation of the proposed path proving its viability, the bridge remains unimproved for active transportation users. It continues to be tied up in a unique, if not dazzling, display of interjurisdictional wrangling involving the South Carolina Department of Transportation, Charleston County, and the City of Charleston. This session will tell the story of the Legare Bridge from four perspectives: the city, a local advocate, the West Ashley community, and the regional transportation plan.
Looking for sessions relating to inclusiveness and social justice? You've found one!
This session has been identified and peer-reviewed as significantly pertaining to inclusiveness and social justice.
View all inclusiveness and social justice-related activities
Session Speakers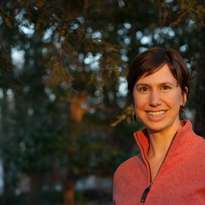 Jean C. Crowther, AICP
Alta Planning + Design
Portland, OR
G. Wade Walker
Davidson, NC
Want to attend this session?
Log in and add it your schedule.
Ways to View the Program