Technological advancement is driving major shifts in society and the economy that are quickly becoming evident. These trends are manifesting in how and where people live, work, and play, and are leading to discrete changes in how we structure and build our cities and communities. Some of these trends are directly influencing the behavior of people in the form of consumer technologym while others can exert a significant influence on how planners do their jobs.
---
Artificial Intelligence and Automation
Automation across new industries and the widespread use of artificial intelligence in daily life is already leading to major changes.
AI-based planning tools
In addition to the expected impacts on cities and communities and the resulting effects on planners, the planning profession itself is likely to face disruption due to AI. For example, the deployment of AI systems for testing, modeling, and other use cases is growing. While most discussions on AI suggest that at least for now, AI will mainly serve to assist with specific tasks and processes instead of completely replacing the human role, the market for advanced tools that automate traditional planning tasks and processes (such as development review and zoning revision or administration) is expected to continue to grow. Planners will have to adjust their skillsets and learn how to work with these emerging AI tools and applications. For more on this, check out PAS Memo 111, "Artificial Intelligence and Planning Practice."
AI and Infrastructure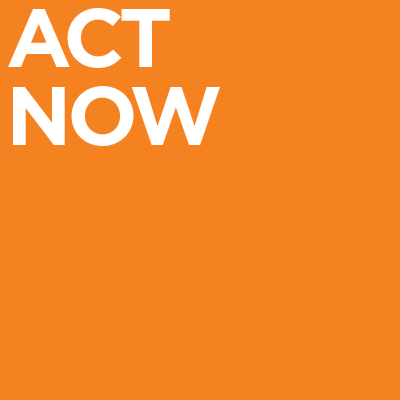 The deployment of AI systems for urban tech and different urban infrastructure systems is growing. AI systems have multiple existing and potential applications in cities and urban infrastructure. Planners need to understand these applications and know how and where to implement them. APA's PAS Report 599, Smart Cities: Integrating Technology, Community, and Nature, explains how planners can handle some of these technological developments in their communities in sustainable and equitable ways.
AI Ethics
The growth of AI technology markets demands a commitment to ethical standards. Current applications of AI technology have limitations. Human rights, civil liberties, privacy, and social equity considerations are key areas of concern when adopting AI systems in communities or using AI as a planning tool. Planners need to understand AI applications relevant to planning (e.g., planning tools, urban infrastructure systems, etc.) and participate in the discussions around their development to ensure ethical use and that AI deployment in planning can result in sustainable and equitable outcomes. For more on the ethical use of AI, check out PAS QuickNotes 85, "Artificial Intelligence."
Robotics and automation
While automation has long been embraced in the manufacturing industry and has more recently emerged in the service sector, there is significant potential for automation to continue to expand into a variety of sectors and industries. This includes areas such as public safety, office and knowledge work, and even planning. The broader impacts on the economy are uncertain over the long term, though planners should be prepared for the role that automation may have at the community scale and its impacts on the planning profession.
---
Civic Tech
The market for products and applications of civic technology (civic tech) is growing. Civic tech can help better connect planners and governments with the individuals of their communities, their needs, and ideas. It can improve communication streams, support decision-making and other public processes, and enhance opportunities for civic co-creation.
Crowdsourcing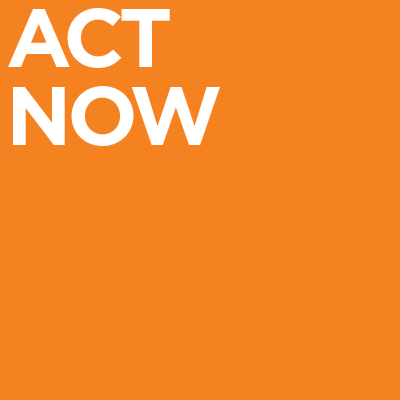 A growing number of governments of all scales have adopted crowdsourcing, commonly to increase accessibility for residents and reduce public participation costs. Crowdsourcing is a supplement for or alternative to the use of big data for decision-making or scenario planning that promotes consensus building, learning from local knowledge, and mobilization of residents.
Place-Based Social Networking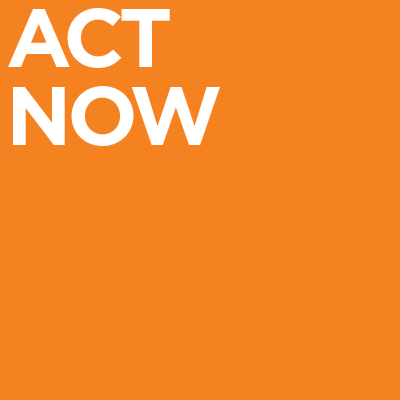 Place-based social networking platforms, a form of civic technology that encourages neighbors to communicate virtually, are growing in popularity. This technology is reproducing racial profiling and surveillance of visible minorities in homogenous or gentrifying neighborhoods. The public-private nature of these platforms indicates that both virtual and physical approaches to placemaking, belonging, and inclusion are necessary to ensure public safety and combat exclusionary practices in urban spaces.
---
Climate Change
Technological innovation is central to both reducing greenhouse gas emissions, and adapting to the impacts of climate change.
Geoengineering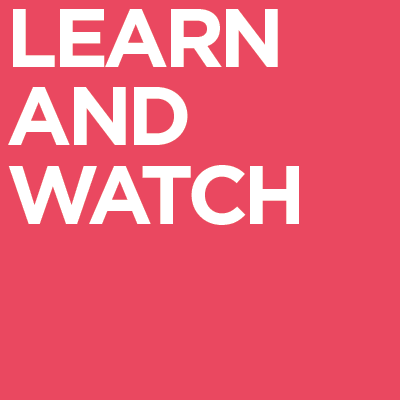 Geoengineering is an emerging solution that can help minimize the effects of climate change by manipulating features in the environment. Geoengineering projects may influence a city's relationship with natural landscapes and resources, but not necessarily promote climate-friendly and sustainable practices. Complementary or alternative resiliency strategies are necessary to ensure geoengineering projects are not a city's only response to climate change.
---
Data Use
Technological change is driving a revolution in the use and availability of data.
Real-Time Data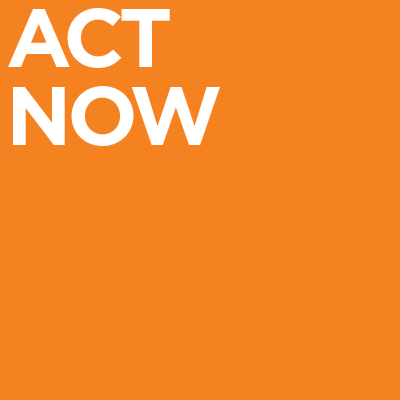 Availability and amount of real-time data are increasing. Increased real-time data availability for planning can result in more agile planning and adaptation processes. The use of AI supports this trend.
Wearable Technology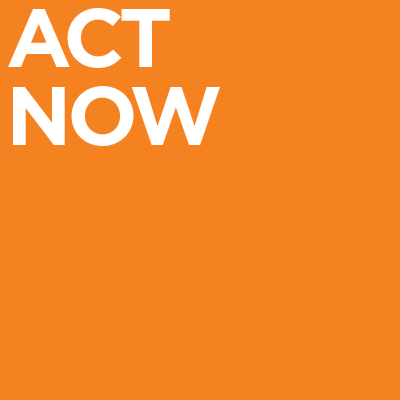 Wearable technology is maturing, expanding product capabilities related to health, finance, and communication. Through monitoring and location-based services, data from wearables can provide insights on local activity patterns in urban environments.
---
Digital Infrastructure
Digital infrastructure, especially in the form of data storage and advanced network connectivity, has been critical to supporting widespread adoption of advanced digital tools and technologies. Continued development of this infrastructure will be central to future innovation.
Data Centers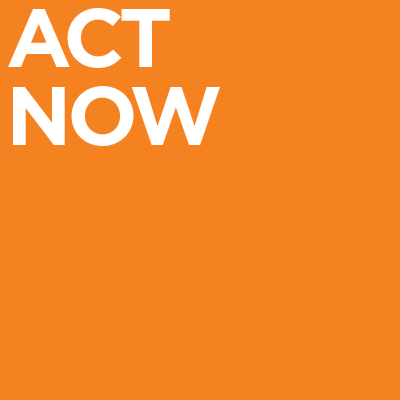 Data centers make cloud computing possible, and to manage latency, data centers need to move closer to end users. This means cities will need to make space for data centers, which typically have low job densities and high electricity and water usage. "Data Centers Evolved: A Primer for Planners" from the July 2021 issue of Planning Magazine discusses the rapid growth of data centers nationwide, and what it means for communities today and into the future. The zoning implications of data centers are explored in depth in "Zoning for Data Centers and Cryptocurrency Mining," the June 2022 issue of Zoning Practice.
Transition from 4G to 5G to 6G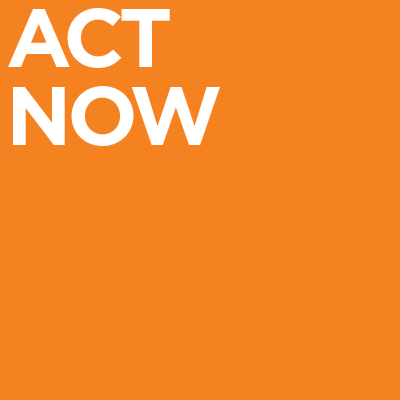 In the near future, most communities will have transitioned from 4G to 5G. Meanwhile, the development of 6G, the sixth generation of wide-area wireless technology, is underway. The 5G (and in the farther-out future 6G) network will be the backbone of the Internet of Things, including connected and autonomous vehicles and other smart city infrastructure and services. "Coming Soon to a Neighborhood Near You?" from the July 2020 issue of Planning Magazine discusses the rollout of 5G, and the implications it has for planners on the ground.
---
Digitalization
Digitalization is the conversion of processes or roles from an analog form to a digital form, including business operations, social interactions and behaviors, and business models. This process is currently leading to major social, economic, and technological changes in communities.
Digitalization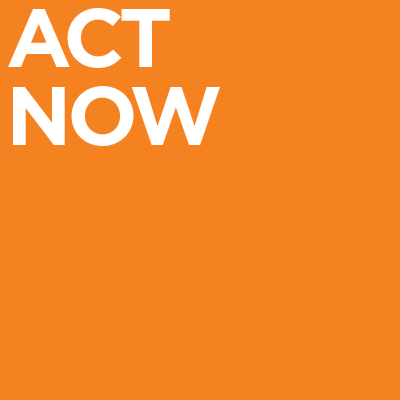 Digitalization has been a trend for the last two decades. The digitalization of almost any aspect in life was accelerated by the COVID-19 pandemic and impacts cities, communities, and the planning profession in multiple ways, while spurring new economic, societal, environmental, and political trends. Those will be described in the respective trend categories. In addition, cities will need infrastructure upgrades to accommodate increased online traffic with low latencies. For more on the role of digitalization in driving change in communities today, check out the APA report, "Digitalization and Implications for Planning."
Digital Divide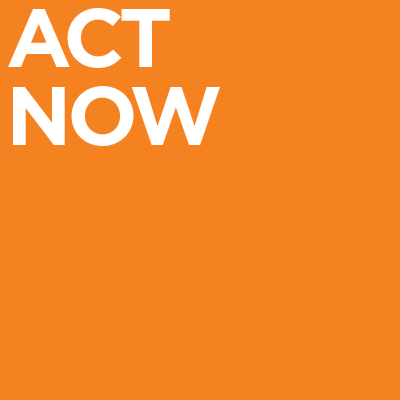 With COVID-19, many aspects of life have transitioned to online formats, and internet access has become even more important. This has resulted in a widening digital divide impacting education access and quality, employment, and other areas. Planners are responsible for creating access to broadband internet and making it an essential utility. This dynamic is explored in the APA podcast, "How COVID-19 Has Underscored the Digital Divide."
Increasing use of Telehealth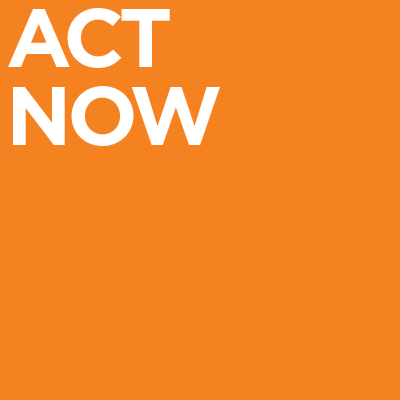 Telehealth use has increased 38 times from the pre-COVID-19 baseline. This will have impacts on health equity due to the limited access to broadband internet. Increasing use of telehealth may also result in rethinking distribution of health care facilities, which might affect rural and underserved communities disproportionally. "Zoning for Eds and Meds," the November 2021 issue of Zoning Practice, outlines the challenges posed by technological change to local health-care anchor institutions such as hospitals.
Smart Cities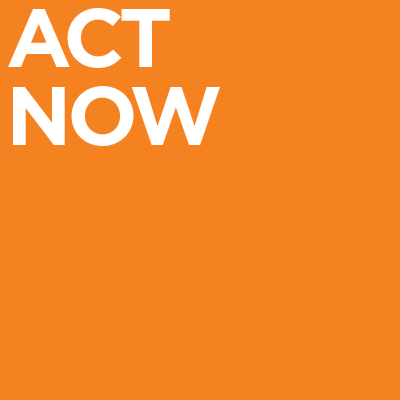 The installation of smart city projects is increasing, often with the involvement of private-sector organizations and through public-private partnerships. The growing popularity of smart city projects will require planners to upskill to keep up with this development and continue spearheading planning activities. PAS Report 599, Smart Cities: Integrating Technology, Community, and Nature, is a deep dive into the concept of smart cities and the potential they may have to resolve challenges in communities today and into the future.
---
Energy Systems
Technological change is spurring shifts in energy systems as green and renewable energy technologies begin to displace fossil fuels, the grid adapts to support these new sources of energy, and building and development industries adopt highly effective energy conservation and use standards.
Green Building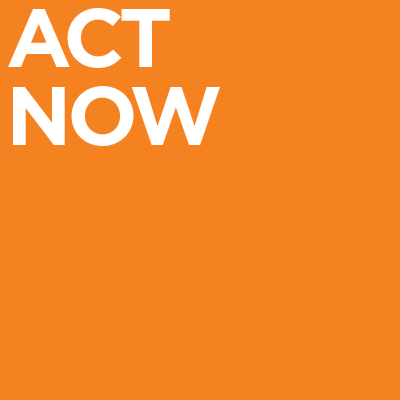 Growth in green projects, including rating systems such as LEED at all scales (from buildings to entire cities), is likely to continue into the future. Green building codes and site standards impact development, site planning, construction, and operation can have positive impacts on the environment. Planners can play a major role in incentivizing green building standards.
Grid Modernization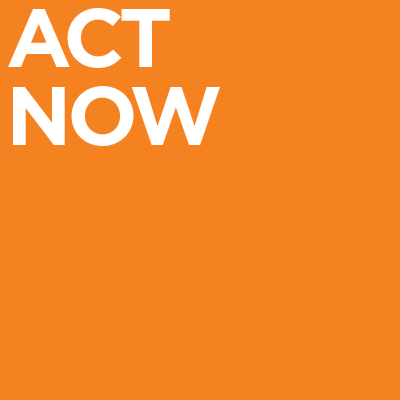 Grid modernization policy and deployment actions are increasing. Aging and outdated electricity infrastructure must be modernized for cities to maximize investments in smart grid technologies and facilitate electrification and decarbonization of infrastructure systems.
Renewable Energy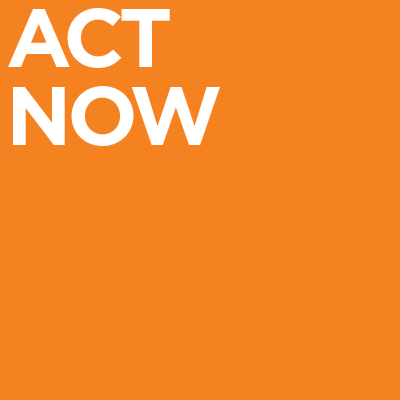 Renewable energy is growing rapidly, both globally and in the United States. Cities will need to plan for widespread installation of solar and wind energy systems to facilitate this transition. Additionally, eliminating dependence on fossil fuels will likely require cities to plan for the extensive deployment of public charging stations for electric vehicles (EVs); update development codes to facilitate renewable energy use, EV charging, and electric heat pumps; and invest in electric fleet vehicles and energy-generating infrastructure. APA's Solar@Scale guidebook discusses this big-picture transition to renewables, and is designed to help planners make better decisions that can improve large-scale solar development outcomes.
---
Gov Tech and Cybersecurity
Technological change is driving the widespread adoption of networking tools and advanced digital technologies within the public sector. The adoption of these tools has also required new strategies to secure data and critical systems against digital threats.
Cybersecurity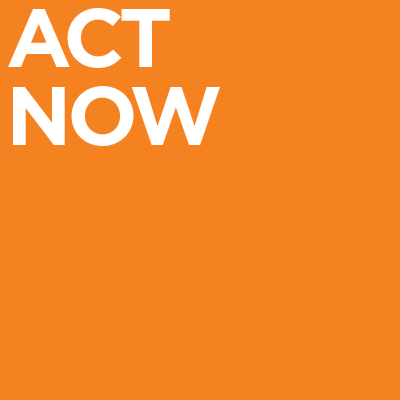 With the increase in digitalization in governmental functions, their vulnerability to cyber attacks is increasing as well. There is an increasing need for cybersecurity solutions tailored to public-sector needs, such as for public meetings and other planning-related online events.
Blockchain
Blockchain-based applications have the potential to be used for local governance and the management of urban systems. Blockchain platforms can improve data transactions and their data security. Current applications in cities can be found in transportation management and carbon emission tracking. For more information, read PAS QuickNotes 99, "Blockchain for Planners."
---
PlanTech
Advanced technologies have the potential to drive significant changes in the field of planning itself, leading to new trends in how planners engage with new sources of data and how they interact with and understand their communities.
Commercial quadrupedal robots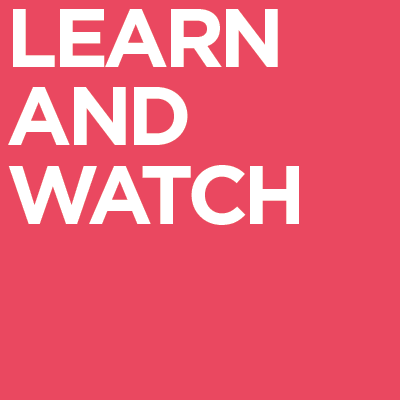 Four-legged robots that look like dogs and can move around difficult terrain could become a part of the planner's toolkit soon. Similar to drones, these robots can map environments, navigate difficult terrain, and interact with objects in both the natural and built environments. Planners can consider applications for inspections and surveying in difficult terrain, maintenance of infrastructure and buildings, and emergency response or disaster recovery.
digital city twins
Digital city twins are gaining ever more attention as a useful tool for planners. Planners need to understand how these applications collect and process data, adopt processes that prevent data gaps, and eliminate algorithmic bias to ensure equitable outcomes. For more on digital city twins, check out the December 2021 issue of PAS QuickNotes 89, "Smart City Digital Twins," and "Smart City Digital Twins Are a New Tool for Scenario Planning," from the April 2021 issue of Planning Magazine.
diminished reality
Diminished reality (DR) is a form of augmented reality that hides existing elements from the physical environment. Examples for existing tools include noise-cancelling earphones or smart glasses. Planners should be aware of the potential risks related to this technology. Using smart glasses to simply cancel out anything or anyone we don't like to see might affect how society prioritizes environmental pollution, homelessness, and other challenges.
drone technology
Developments in drone technology allow for reliable surveying and real-time mapping of cities. Drones can be used by planners for surveying and real-time data collection. PAS Report 597, Using Drones in Planning Practice, is a deep dive into the existing and potential future role of drones in urban planning and design practice.
hybrid community engagement
The adoption of virtual meetings and online public engagement has been accelerated by the COVID-19 pandemic and the related need to physically distance. While this has resulted in more inclusivity in some cases, it has also created additional challenges related to the lack of equitable access to internet. It will be imperative for planners to consider a wide variety of needs of specific community members, including elderly people, people with visual or hearing impairments, non-English speakers, people who don't have access to broadband, and people who can't attend in person, among others. Both the challenges and benefits of the move to virtual community meetings from the perspective of planners in Fayettville, Arkansas, are discussed in the APA podcast, "Moving Planning Commission Meetings Online During the COVID-19 Pandemic: A Mid-Sized City Perspective."
Virtual reality and game engines
The market for virtual reality (VR) and augmented reality (AR) is expected to grow substantially within the next decade. VR and AR tools can be useful to enhance the visualization of plans and policies and to make complex conditions understandable through experience. These tools can be used to help planners understand the variety of ways community members experience their city, neighborhood, public spaces, or public transit. Putting themselves into other people's shoes by experiencing their daily hurdles and constraints in virtual settings will bring planning closer to all community members and can train planners to practice empathy. Read more about VR and AR in PAS QuickNotes 98, "Extended Reality for Planning."
---
Transportation
Technological innovation in the transportation industry is driving the adoption and popularization of decarbonized transportation options and the necessary supportive infrastructure to support decarbonization, as well as a broader diversification of transportation modes.
Autonomous Vehicles
In many U.S. cities, companies are in the process of piloting autonomous vehicles for ground transportation of goods and passengers. Cities will likely have to plan for sharing sidewalk space, changes in congestion, pedestrian safety, and security of goods. Ground-based autonomous passenger vehicles have the potential to either reduce private car ownership through shared mobility models or increase private car ownership and traffic; therefore, cities need to plan early for balanced integrations of these technologies. PAS Report 592, Planning for Autonomous Vehicles, is a comprehensive discussion of the ways in which planners can best prepare for autonomous vehicles in their communities today.
curb management tech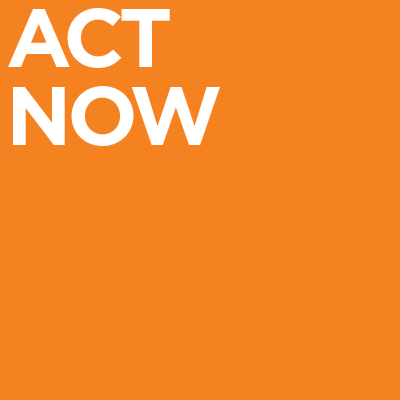 Increased dependence on e-commerce, food delivery, and ridesharing services has created conflicts over curbside space and a concomitant need to change curb pricing models that have not changed for decades. Cities around the country are taking steps to organize and monetize their curb space. Transportation planners can use curb management tech to manage congestion improve safety and generate revenue for the city. It will be crucial to implement equitable curb management solutions that don't harm the most vulnerable. "Create a Curb-Management Framework in 7 Steps," from the January 2022 issue of Planning Magazine, discusses some key strategies for curb management in a time of technological change.
Decarbonization of transportation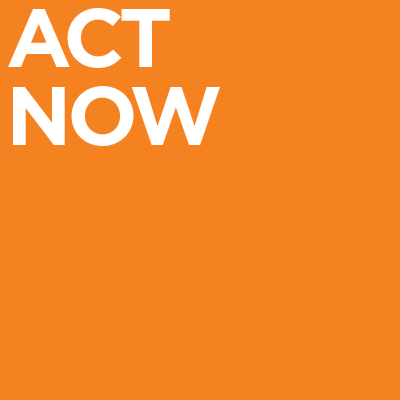 The use of several non-petroleum-based fuel alternatives such as natural gas, biofuels, hydrogen, and electricity is increasing. Efforts are underway to make the production of these non-petroleum-based fuels. While the electrification of transportation has been a growing trend, planners should keep watching the decarbonization developments around hydrogen and other non-petroleum-based fuels and their pros and cons.
Micromobility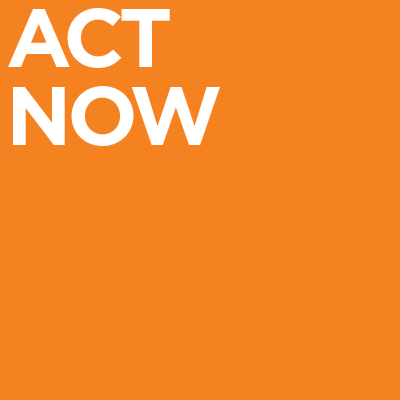 Micromobility in the form of bikes, e-bikes, and electric scooters is expected to have a strong post-pandemic recovery. Due to the increasing popularity and use of these lightweight, usually single-person vehicles, planners need to meet the demand for micromobility by rethinking designs and plans, including bike plans, street and sidewalk management plans, bikeway design, and policies related to the "first-mile/last-mile" problem. The challenges related to micromobility are discussed in more detail in PAS QuickNotes 86, "Managing Shared-Use Micromobility."
Mobility Service Providers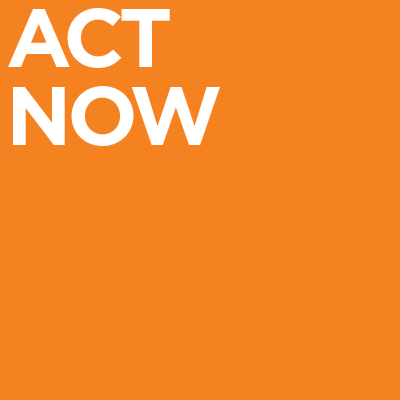 Innovations in vehicle technology and the rise of mobility service providers (TNCs and MaaS) has resulted in a wide range of transportation options. City streets will need to be multipurpose, adaptable, and flexible to accommodate rapidly changing transportation preferences, but planners should focus on encouraging options that are the safest, most accessible, and environmentally friendly and that can be deployed in equitable ways.
---
3D Printing
Large-format 3D printing is an emerging technology that has the potential to lead to major land-use and infrastructure changes in communities.
3D-printed homes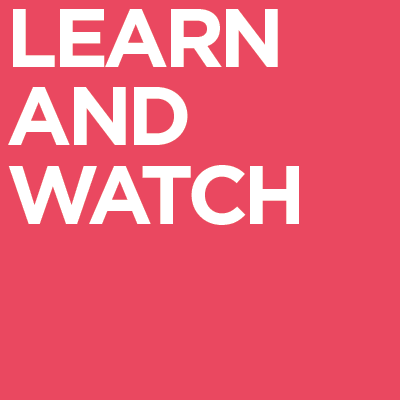 The private sector is developing new ways to reduce housing supply constraints, lower costs, and grow housing availability. 3D printing of homes is an emerging trend that has the potential to disrupt the home building industry and reduce the time and complexity involved in new construction. Multiple companies across the globe have 3D printed houses for much lower cost and in less time than conventional building construction.
3D-printed Infrastructure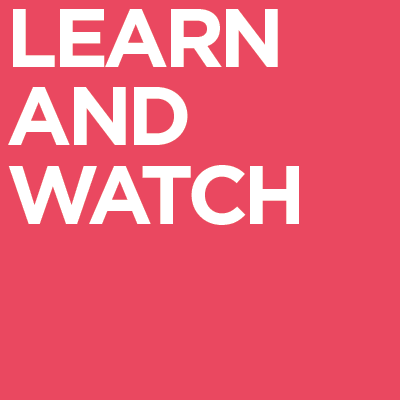 In July 2021, the first pedestrian bridge was 3D printed and installed in Amsterdam. Other recent projects include projects such as 3D-printed high-speed rail infrastructure connecting London with Birmingham. 3D printing could prove to be an attractive solution to multiple challenges the U.S. is currently facing, from the housing crisis to the infrastructure crisis. It may also resolve issues such as supply chain issues caused by the COVID-19 pandemic and labor shortages.
---
Privatization of Outer Space
While the implications may seem far off, technological change is making space travel more common than ever. The growth and privatization of this emerging industry has the potential to lead to changes in communities here and Earth, and the emergence of new types of communities in space.
Private space industries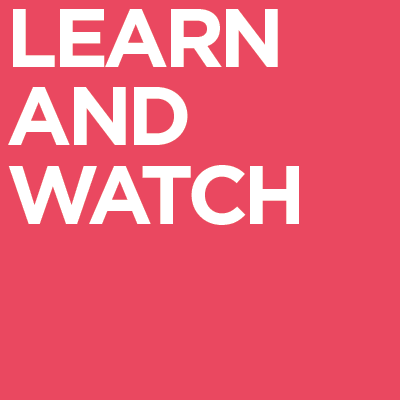 Corporations such as SpaceX and the United Launch Alliance have performed hundreds of launches over the last decade, owing to technological advancements that have reduced costs for contractors. Concurrent with the growth of launch contracts is the emergence of space tourism. While the implications of growing space-based industries may seem remote in current planning practice, they do point to the potential emergence of new roles for planners both here on Earth and in space.
Space colonization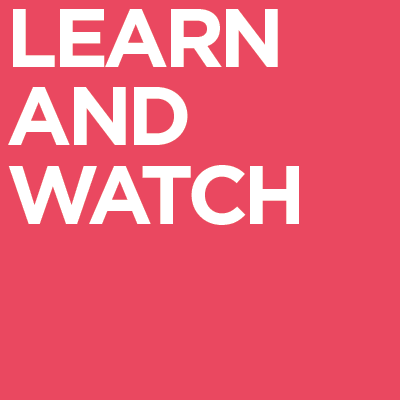 Longer-term ambitions for corporations like SpaceX and Blue Origin have recently coalesced around colonization of the moon and Mars. Should colonization of space truly be viable, it will likely be accompanied by many of the familiar challenges of planning, building, and maintaining communities here on Earth. Even with the vastly different circumstances of life in new environments, planners can still play a critical role in ensuring that these places are not merely functional, but also livable.
---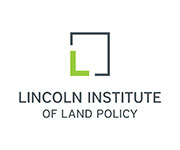 APA's foresight research is made possible in part through our partnership with the Lincoln Institute of Land Policy.