Let's Talk Planning: Scenes from NPC23
Thanks for being a part of NPC23!
Over 4,000 attendees came together for NPC23, either in-person in Philadelphia or online. See where attendees traveled from and what they enjoyed about NPC23.
Across the pond connections
Royal Town Planning Institute's (RTPI) president Sue Bridge and RTPI's Young Planner of the Year Simeon Shtebunaev attended NPC23 in Philadelphia and were able to make connections to planning work in the United Kindgom, cultural planning, and civic pride. APA and RTPI partner through the Global Planners Network to create opportunities for international learning exchanges.
Keynote Conversations
This year's keynote speakers inspired attendees to think about how to move people through storytelling and to rethink how we build our communities.
"You have a story to tell. Your success — its been my experience — your success really depends on your ability to sell the story of the data, of the plan, and how you move the people you are communicating with to give you the green light."

— Michelle Miller
"I'd like to imagine a future that isn't only interested in letting disabled people participate in the 'normal' world. I'd like to imagine a world where we can let go of our grip on the notion of normal as some kind of valuable benchmark. Where conversations about access are

deeply

imbedded in how we talk about and think about and plan for community. "

— Rebekah Taussig
NPC23 Online
April 26–28, 2023
More than 1,300 additional attendees from around the country logged in to NPC23 online. The second of two unique conference offerings this year that continued the conversation about planning, community, fun, and knowledge-sharing.
Let's Talk Community
Attendees came to Philadelphia to connect in-person, share updates, and network. See what got attendees excited about the host city.
Attendees were able to contribute and give back to the host city through the annual Planners' Day of Service. The event focused on learning about neurodiversity impacts of the built environment and creating Calming Kits for Kamp for Kids, a Philadelphia-based nonprofit organization providing fun experiences for kids on the neurodiversity spectrum.
Let's Talk Knowledge
A variety of learning formats were available throughout NPC23, including speed shares, case studies, in-depth discussions and learning labs.
Let's Talk Advocacy
From elevating your voice as a planner to understanding how to leverage federal planning support, attendees connected and engaged on all areas of advocacy.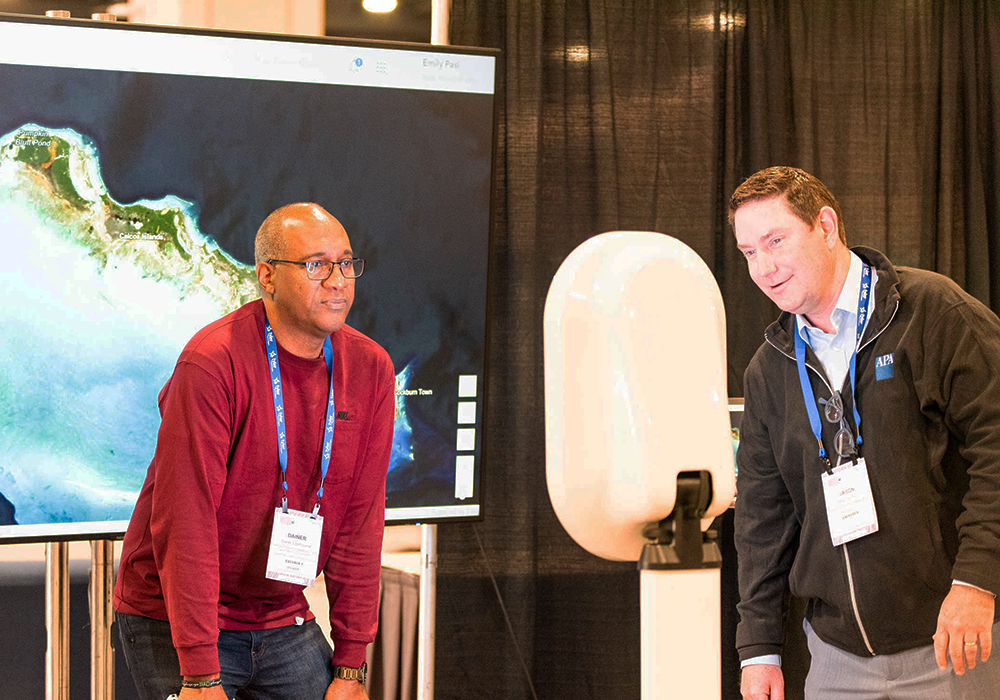 Let's Talk Credential
From starting the certification process to nominating a planner for AICP Fellow, attendees could learn about the process and connect with mentors and leaders.
Let's talk fun
Attendees also took the opportunity to network and connect with each other throughout the conference.
Log your CM
NPC23 offered more than 200+ sessions with deep dives into equity, housing, transportation and many more critical conversations important to the profession. AICP-certified planners, be sure to log your earned NPC23 CM!
Thank you Sponsors
After four gorgeous days in Philadelphia and three more wonderful days online, #NPC23 comes to a close. To the thousands of planners who joined us for conference this year, we couldn't have done it without you!
Mark your calendars for #NPC24 in Minneapolis, MN, April 13-16! 🗓️ pic.twitter.com/Hkyr0EdXRK

— American Planning Association (@APA_Planning) April 28, 2023
Top image: NPC23 attendees took to Philly streets on a walking mobile workshop. Photo by Wise Owl Multimedia. Design by Susan Deegan.
Photos by Wise Owl Multimedia, Roberta Rewers, Susan Deegan, and conference attendees.
---
ABout the author
Roberta Rewers is APA's senior communications manager.
---
April 5, 2023
By Roberta Rewers
---
---