Countless Black urbanists have invested their lives in understanding how cities work — and how we can make them better for the people who live there. From Samuel J. Cullers, the first Black planner, to Mary Pattillo (pictured), professor of sociology and African-American Studies at Northwestern University, these are some of the pioneers who have driven change in the planning profession, its practice, and the communities we build together.
---
Tools
COVID-19 has inspired changes that make streets more walkable, sustainable, and equitable. Planners may have a legal case to make them permanent.
Central cities aren't just for the childless. Parent-friendly policies can revitalize urban neighborhoods.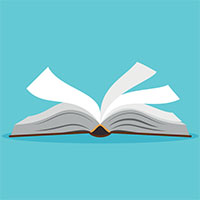 The latest in planning literature, with book reviews on reflective planning practice, a pandemic of pedestrian deaths, and vibrant urban sidewalks.
A conversation with Richard Willson, author of Reflective Planning Practice: Theory, Cases, and Methods.
Leveraging the power of volunteering is vital to boosting local resilience.
In our latest roundup of planning odds and ends: Resy's restaurant docuseries, a toolkit for better biking cities, and the San Francisco podcast Bay Curious.
Voices
Mary Means talks about her new book and how Main Streets can recover equitably from the effects of COVID-19.
New APA President Leo R. Asuncion Jr. envisions a future where planners are seen as ethical, solution-oriented leaders of constructive change.
Kelsey Zlevor: Disaster recovery calls for grassroots planning grounded in collaborative activism.
Bruce Stephenson: With planning that values public good over individual interests, Portland sets an example we can follow.
---
Resources