Eleven times a year, thousands of readers — planners and the public alike — turn to the latest Planning magazine. Each new issue is full of innovative ideas that are reshaping communities across America and around the world.
April 2020
Drones, delivery bots, and AI — e-commerce trends are rapidly emerging. In April's Planning magazine, find out what these changes can mean for land-use and infrastructure planning. The new generation of fast food is replacing the standard car-centric prototype. What's driving this trend, and is it here to stay? New coding technologies can help solve planning challenges ranging from internal processes to visualizations.
Members and Subscribers
Featured Articles
A new generation of fast-food restaurants is replacing the familiar car-centric prototype. What's driving this trend, and is it here to stay? Brian Barth reports.
Planning for e-commerce is more than figuring out how goods get delivered. Planner Lisa Nisenson explores how emerging trends and technologies are signaling big changes for land-use and infrastructure planning.
PLUS:
Allons-Y! Land-Use Plans for Freight in Paris
.
Intersections
A backstage pass to a new festival in Virginia Beach, and a look at why community gatherings will be even more important after COVID-19.
Local planners around the country are working to reach their hardest-to-count populations to secure federal resources.nd without an accompanying sale or lawsuit.
Saralee Morrissey: "[W]e need to encourage intergovernmental collab
Lawmakers across the country are calling for huge investments now to mitigate the effects of disasters later.
Chicago heat wave disaster documentary and cultural exhibits in Houston.
Tools for the Trade
A recent federal circuit court decision on a Hawaii case reveals a growing split in the evaluation of takings claims.
Historic preservation and lessons from a planner-commissioner.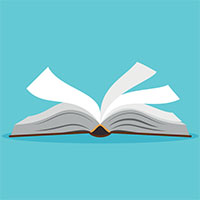 A new book on quantitative research methods for planners, reviews of four additional books, and e-book suggestions.ur additional books, and e-book suggestions.
Also in This Issue
APA Task Force Chair Barry Nocks: "What knowledge, skills, and abilities will planners need to be successful in the next decade?"
Profiles of three contributors to this issue: Brian Barth, Lisa Nisenson, and Robert H. Thomas.
Readers comment on Planning's new design, nightlife cities, Great Lakes, and the planning canon
The Neponset River Greenway in Boston and Milton, Massachusetts, is a celebrated 4.5-mile riverfront path of trails, overlooks, and bridges.

Cover: jetcityimage/iStock Editorial/Getty Images Plus.
Subscribe to Planning Magazine
Resources