Big Data Gives Bryant Park Visitors a Custom Experience
When Bryant Park in New York City was undergoing revitalization in the 1980s, William Whyte hoped to draw crowds to the former haven for illegal activity.
Whyte, an urbanist who participated in the renovation, proposed lowering the park to street level; removing the obstructing hedges and fence; and adding entrances to promote pedestrian flow, increase visibility, and improve safety. By all accounts the redesign succeeded: during warm months, the park attracts 25,000 visitors a day.
The park's continued success is due in part to its thorough and frequent assessment of how users interact with the space. For example, Whyte's philosophy that movable furniture gives people a sense of empowerment led the park to provide 4,000 chairs and 1,000 tables that visitors can position where they want.
After the APA named Bryant Park a Great Public Space in 2010, the Bryant Park Corporation noted that "virtually every decision is predicated on whether it will attract visitors or increase linger time."
Now, Bryant Park's user experience tracking is moving into the digital age.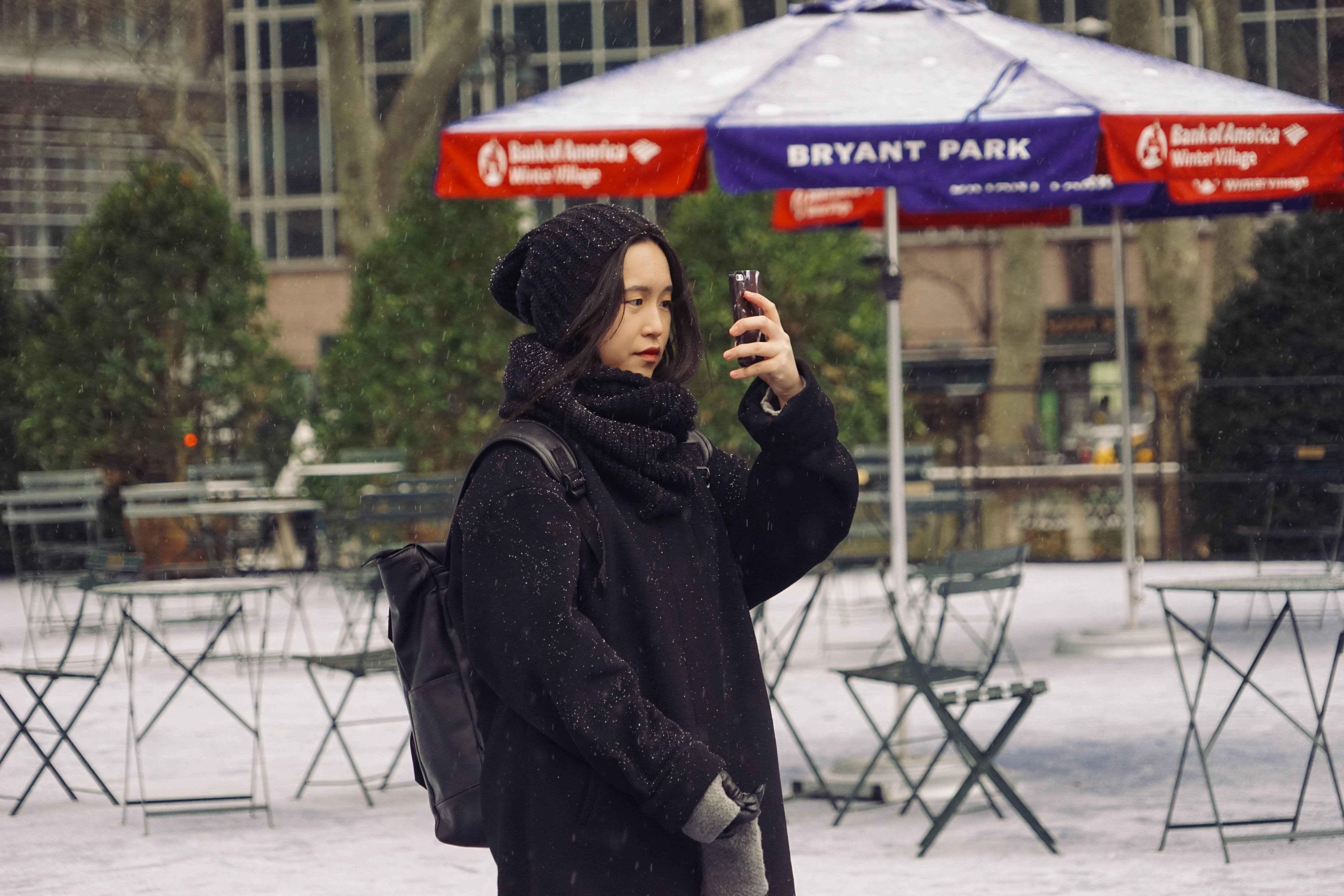 The Bryant Park Corporation has teamed up with a data analytics firm called PlaceIQ to gather information about its users. PlaceIQ uses opt-in mobile app location data to track when devices are present at specific locations. Each device is associated with an anonymized ID, but the information that Bryant Park has been able to glean is remarkable — PlaceIQ's Bryant Park infographic provides insight into where its users shop, bank, work, and live.
New York City Parks and Recreation Department Commisioner and former APA President Mitchell Silver, FAICP, supports such efforts to better manage park programming. By determining which days are most frequented and which activities bring the most visitors, the park can cater events to its users' wants and needs. "We are able to use the information and deploy it so we get the most attraction," Silver explains.
The data is also helpful for wooing corporate partners to support programming. In knowing that their visitors are 50 percent more likely to visit Macy's, twice as likely to go to PetSmart, and twice as likely to bank at Bank of America, organizers can target these corporations to sponsor popular events.
Privacy advocates have voiced concerns about such data gathering, but Silver believes that it is inevitable for the future of public spaces.
"With this information, we can customize the experience of our park users," he explains. With over 130 million visits to the park annually, the data gathered by PlaceIQ provides a more complete picture of park goers' habits than the field observers with counters who predated it.
Silver is not directly involved with the Bryant Park/PlaceIQ partnership, which is run primarily through a private partnership with the Bryant Park Corporation. However, he has long been an advocate for using demographics in planning. Visitor data helps planners change public spaces to meet the needs of those who use them.
"As we move into the 21st century," Silver says, "we want the tools to keep improving our parks."
About the Author
Samantha Schipani is APA's Great Places in America communications intern.
Top image: Mondays in Bryant Park. Photo by Flickr user Jason Kuffer (CC BY-NC-ND 2.0).
---
September 8, 2016
By Samantha Schipani
---
---