For Commission, Region 3
Silvia E. Vargas, AICP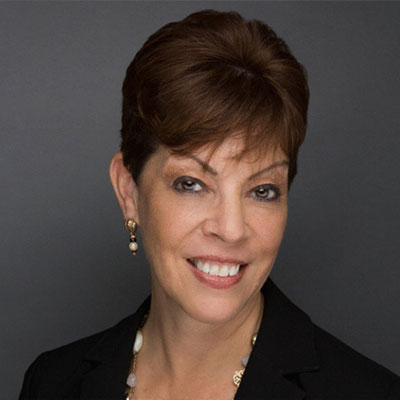 Professional Experience
Principal Planner — Calvin, Giordano & Associates (2018-present)
President — Silvia E. Vargas • Community Planning (2016-2018)
Senior Associate/Planner — WRT (1996-2016)
Senior Planner — Monroe County Growth Management (1993-1996)
APA Service
AICP Commissioner, Region 3 (2016 to present)
Exam Committee Chair (2019-present)
College of AICP Fellows Committee Chair (2016-2018)
NPC Session Reviewer
Mentor Match Program
APA Florida Chapter:
K-12 Grade Teaching Guides, Contributor (2016)
"Great Places in Florida," Juror (2016, 2015)
Delegate (NPC Assemblies 2014, 2015, 2016)
Chapter Executive Committee (2013-2015)
APA Florida Gold Coast Section (GCS)
Awards Program, Chair (2015)
Section Chair (2013-2015)
National (2015) and Chapter (2014) Grassroots Award, "Pop-Up to Permanent" Park Initiative
Vice Chair (2011-2013)
Board of Directors (2009-2011, ad-hoc through present)
APA FL Annual Conference, Volunteer (2009, 2015)
Other Select VolunteerisM
Urban Climate Action Network Conference, "Planning Day" Lecturer (2018, invited 2019)
Hillsborough Planning Commission Planning & Design Awards Juror (2018, 2017)
AIA Miami "Architects in the Making" Summer Camp, Lecturer (2017)
University of Kansas School of Architecture & Design, Distinguished Alumna Award (inaugural class of 2017)
American Architectural Foundation, Planning & Design Expert: City Managers Design Academy (2017); Sustainable Cities Design Academy (2014),
ULI Southeast FL Women's Leadership Initiative (WLI), inaugural member (2003-present); Infrastructure Committee (2009-2013)
USGBC South FL Miami Dade & the Keys Branch founding member and inaugural Board Secretary (2007-2009); Government Education Committee (2009-2011)
Hands on Miami, Team Captain (2003-2008)
Habitat for Humanity, Volunteer (1998-2002)
Education
Master of Urban Planning, University of Kansas
B.A., Architectural Studies, University of Kansas
B.A., Italian, University of Kansas
Position Statement
As a proud AICP planner since 1997, it's been my great pleasure to serve on the AICP Commission for the past 3-1/2 years. During my term, I've worked with my fellow Commissioners in shaping some momentous changes (including the approval and subsequent launch of the AICP Candidate Pilot Program), and shepherding these changes through implementation. I've been an effective contributor on the Commission, and an enthusiastic collaborator in my interactions with the APA Board and components, APA staff, and the chapters in Region 3, as well as through chairpersonship of the College of AICP Fellows Committee and the AICP Exam Committee. My time on the Commission has only strengthened my passion and commitment to give back to our profession through service in our organization. I respectfully ask for the opportunity to continue this labor of love with a focus on the following areas:
AICP Strategic Plan: I've been immersed in the Commission's transition to a knowledge-based strategic planning model, which allows our organization to lead with foresight on overarching issues that will affect our members. I anticipate working with APA's new CEO to move forward the Commission's work on "mega issues" such as the impact on AICP of a changing demographic landscape.
AICP Diversity (related to the above): APA is taking bold steps to increase diversity and inclusion throughout the organization. As a Latina immigrant who takes pride in bringing a unique perspective to the Commission, I will strive to ensure these efforts are scrupulously implemented through the articulation of our commitment, the expansion of our membership and the ways in which we serve our members' needs.
AICP Relevance/Recognition: I will work to expand efforts, including through AICP's ongoing marketing campaign, to effectively evaluate, adapt, and communicate the value of the AICP Certification, particularly to employers and the public.
AICP Exam: I am committed to continue to improve the AICP certification exam, both in form and content, to reflect state-of-the-art practices in learning and testing, including responses to technological change and more emphasis on critical thinking, and evolving core competencies of the profession.
Candidate Questionnaire
What do you believe is the most important member service APA provides? Why? How would you propose strengthening this and other member services?
I myself am a great fan of the free access to the Planners Advisory Service — what a great resource! — but there are two recent programs that so far seem to be doing amazingly well in serving a need, while at the same time strengthening our organization across the board. One is the free membership for students. The second one is the AICP-candidate (pilot) program. It is my hope that when we come back to evaluate these programs in a couple of years, we will be able to measurably demonstrate their long-term viability (I'm big on measuring results).
Now, these two programs are focused on emerging professionals. Next, I believe that APA needs to shift focus to strengthening support for mid-career professionals, as well as expanding the benefit of membership for mature professionals (especially post-retirement).
Additionally, I would like us to become more assertive in our efforts to raise the value proposition of the AICP certification — to planners, yes, but especially to employers and to the general public. The AICP Commission's marketing campaign is great, but I'd like to see it taken to the next level.
How could APA improve and strengthen the relationship among APA and its components (AICP, Chapters, Divisions, SRC)?
I think the relationship between APA and its components is vastly improved compared to even 5 years ago. Whether everyone is always on the same page or not, what I see is that the roles and contributions of the components are respected and valued.
One of the major and, from my perspective, most useful means through which organizational relationships have been strengthened is the inclusion of component liaisons to the AICP Commission and to the APA Board of Directors. As a sitting member of the AICP Commission, I don't believe I can overstate the value of input that these liaisons provide to the Commission, and their consequence in providing a conduit to their respective components when we need to disseminate information about Commission initiatives and solicit feedback. I would like to see us explore ways in which to strengthen and expand the role of component liaisons.
At the end of the day, transparency in communication is key. As an organization, in recent years APA has made tremendous progress in becoming more transparent, but we must continue to work very hard to strengthen multicommunications between the components and APA.
Now that the Planning for Equity Policy Guide has been adopted, how should APA use this guide to shape itself organizationally?
While vitally important, I see the Planning for Equity Policy Guide as one piece of the framework, focused more on providing planners with resources and tools to advance equity in the field and practice of planning. I think the establishment of the Social Equity Task Force, the Diversity Committee, the adoption of the Diversity and Inclusion Strategy and related initiatives are all equally significant, and will be even more so in reshaping APA as an organization. The very presence and visibility of these efforts, to me, signals that transformation is on the way. I think that important efforts to activa
te parts of the policy guide related to cross-cutting issues can and should occur through existing APA "infrastructure" (Divisions, Chapters, Student Organizations, Interest Groups).
One organizational change I would like to see is the addition of a Diversity and Inclusion Officer at APA. In most organizations who have it (and more and more of them each day recognize the need*), this is a "C-suite" position, with dynamic and growing functions and responsibilities. The D&IO can not only ensure the implementation of a diversity and inclusion strategy internally, but also could help our organization set and track progress toward measurable D&I membership, leadership, partnerships and education goals, while providing linkages to marketing and communications.
On this topic, I also think we need to focus more of our education efforts on opportunities to train our members, leaders and staff in D&I, including cross-cultural awareness and sensitivity, as well as making sure planning for equity, diversity and inclusion is integrated into planning education curricula. Policy and strategy are necessary, but obviously change does not happen overnight. Until the practice of equity, diversity and inclusion become second nature to us as a profession and as an organization, we need to be very tenacious and purposeful in our efforts.
*By the way, the "other" APA, i.e., American Psychological Association, already has a D&IO. We cannot be left behind! Seriously, now: related professional organizations such as AIA and ASLA haven't gotten to this point yet. Let's lead the way!
What is the biggest challenge facing the planning profession, and how should APA address it?
In a rapidly changing world, there are many! In fact, I think one of the biggest challenges we confront as a profession is maintaining our relevance in the face of change. Fortunately, planners are one of the nimblest professionals out there in the world!
Still, as an organization, we need to prepare our members to anticipate and prime for change. Even better, I would like planners to always be in a position to lead change.
How do we do this? Well, I think that the APA and AICP leadership's recent embrace of a knowledge-based governance (KBG) approach is an excellent start. Now, our strategic planning work (and by extension, that of many APA/AICP committees and task forces) is more focused on identifying, prioritizing and strategizing responses to the "mega issues" (i.e., potentially transformative issues) of our time. While still very early in the most cases, out of this process positions and strategies will emerge on how APA and the planning profession should take action on mega issues such as the big demographic, societal and political shifts that our world is experiencing; the impact of fast technological change on our profession; new ethical challenges and opportunities for planners; and the value of the AICP credential.
KBG has also percolated to APA staff and the components, so we all are thinking bigger and bolder about the future of our organization and our profession. We're also lucky to have a new CEO whose strategic thinking is well aligned with this approach, and who will help us lead with foresight to maintain our nimbleness and relevance.
Additional Candidate Information
Additional information about Silvia Vargas, AICP, LEED AP can be found in this newsletter from Florida Planning.