Economy and the Future of Work
Economic trends play a critical role in how communities function. These trends are reflected in cities and communities, span across the public and private sectors, and shape the lives of people. Broad economic restructuring in the form of income inequality, job growth and creation, and workforce participation is leading to or exacerbating existing disparities and geographic segregation. Automation is changing the face of the labor market in a wide variety of industries. The sharing economy and its accompanying trends in gig work, housing, and transportation are not only changing the type of work that people do, but the built environment itself. Awareness of these emerging trends is vital for planners to effectively prepare for the future and ensure that their plans can stand the test of time.
Agriculture and Food Production
Innovations in agriculture, especially in urban areas, has the potential for major impacts on local food systems and health equity.
Local Food Systems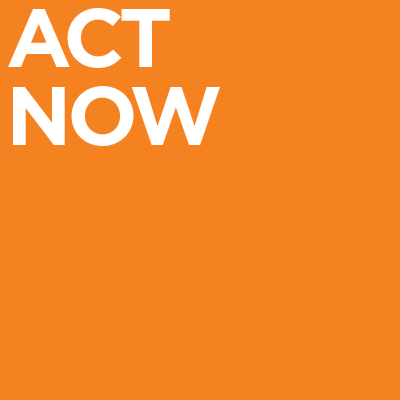 More communities are gravitating toward locally sourced foods to combat climate change, improve health, and advance equity. Planners and communities should be aware of how food systems are evolving at the local level, and the potential land-use changes that may be necessary to support them.
Urban Agriculture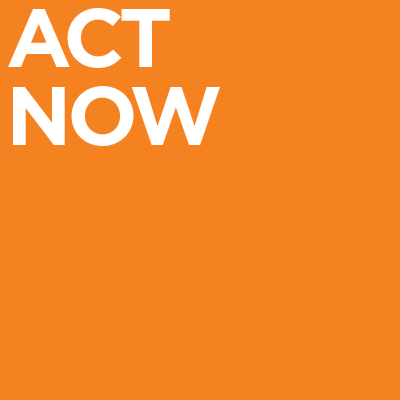 The adoption of urban agriculture is growing globally. Movements toward urban agriculture and food justice will continue to require shifts in municipal resource use and land-use policies, as well as adoption of community-supported agriculture models.
Space-based agriculture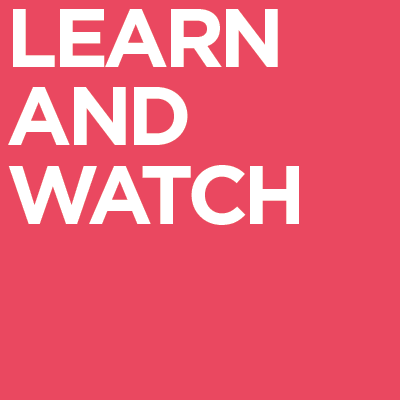 Space-based agriculture is another potential industry experiencing renewed interest and serious discussion. Agriculture in space has been a focus for NASA and other space agencies for decades, as long space voyages (to Mars and elsewhere) would likely require some amount of spaceship-grown food. Tests of how certain crops respond to low-gravity conditions is a mainstay of experiments on the International Space Station. And in 2023, the Redwire Corporation hopes to launch the first privately developed space greenhouse to help expand crop research studies and improve access to experimental space-based agriculture to a wider variety of potential customers.
E-Commerce
The explosive growth of e-commerce over the last two decades, coupled with major investments in fast order fulfillment and delivery, has major implications for both traditional retail and the wider economy.
Distribution and Fulfillment centers
The growth and proliferation of distribution centers are central to the rapid order fulfillment models of companies like Amazon. As these companies seek to reduce delivery times to within the same day (or even within the same hour) planners can expect to see distribution centers in their communities, and should be prepared for the particular challenges of design, access, and local economic impact that they may pose. The January 2020 issue of Zoning Practice and "What to Do When an E-Commerce Warehouse Comes to Town" from the April 2021 issue of Planning are resources that explore the discrete land-use implications and the long-term impacts of distribution and fulfillment centers upon communities.
Increase in delivery vehicles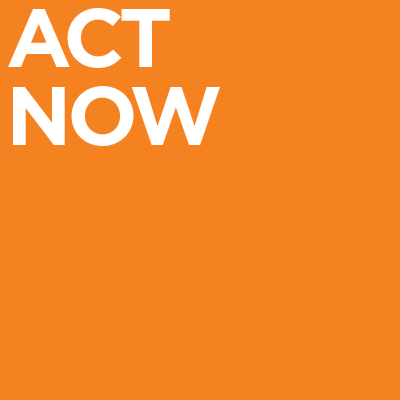 Faster online order fulfillment will likely require larger fleets of delivery vehicles and more trips to make on-time rapid deliveries. Planners should be prepared for impacts this may have on communities in the forms of increasing vehicular traffic, conflicts with alternative modes of transportation, and the allocation of road and curb space. These concepts are explored further in the April 2020 Planning Magazine article "Primed for Deliveries."
Increase in online sales
The ratio of e-commerce sales to all retail sales is increasing. This trend has been accelerated by COVID-19. Demand for brick-and-mortar retail space is decreasing, meaning smaller multiplier effects from retail sales in local economies. This trend is especially marked by accelerating mall closures. Meanwhile, cities are seeing increased demand for distribution and fulfillment centers, more delivery vehicles on their roads, and greater competition for curbside space. The rapid growth and local implications for e-commerce are explored in this discussion on the APA podcast.
Mall and brick and mortar store closures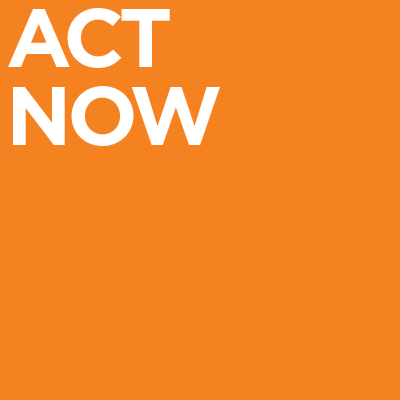 The rise of e-commerce has led to declines in on-site retail, especially in the form of large-format commercial operations such as shopping malls, department stores, and big box chains. Planners should understand what this means for the economic health of their communities and what the potential options are for innovative and alternative uses for vacant large-scale commercial sites.
Economic Restructuring and the Future of Work
A broader economic restructuring driven by technological change is radically reshaping labor markets and transforming the nature and future of work.
creator economy
The rise of second- and third-generation social media platforms has led to the massive growth of an economy of independent content creators. Along with third-party tools and services that assist with content creation (such as video production and finances), this new "creator economy" is allowing content creators to build reliable revenue streams in a variety of fields such as vlogging, writing, education and skill building, and gaming. There is significant potential for the creator economy to continue to disrupt traditional industries.
Digital nomads
With the option to work remotely, some people moved out of cities and into the countryside to be closer to nature, while others relocated to different countries while working their U.S.-based jobs. Almost 50 countries across the globe now offer so-called digital nomad visas for these expat remote workers. According to the World Economic Forum, currently there are 35 million digital nomads working around the world. Most of them chose the U.S. as their place to live and work from. In 2020, the U.S. had 10.9 million digital nomads, a 49 percent increase from the previous year. Digital nomads who work for European or U.S.-based companies and move to countries in the Global South raise concerns, as they drive up prices for real estate and other amenities in the places they move to, resulting in gentrification and displacement.
Everything as a service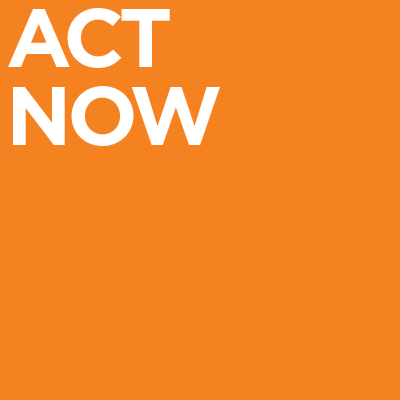 Many industry sectors are transitioning their offerings towards subscription services and the concept of "as a service." For example, car manufacturers are expected to make more revenue with continuous updates of digital services than with selling actual cars. The "as a service" movement is also affecting planning-related sectors. Mobility as a service (MaaS) is becoming an ever more popular concept to optimize transportation, as is procurement as a service when it comes to public-sector vendors. Planners need to understand these concepts and their benefits, but need to also make sure they are implemented equitably.
Expectations from young generations
Generation Z has entered the labor market. According to Sophie Wade, a workforce innovation specialist, Generation Z experiences zero job security, has minimal expectations regarding retirement, and generally distrusts other generations because of the climate emergencies they will be left with; their top priorities are climate change; equity, diversity, and inclusion in the workplace; and mental health. Gen Z is tech-savvy and wants opportunities to use that knowledge at work. Young professionals don't want to enter the labor market saddled with the entry-level tasks of prior generations, knowing that many of these tasks can be automated and done by a machine. Furthermore, the interest in linear career paths up a career ladder seems to be fading. Many young employees prefer "portfolio" careers, allowing for multiple parallel gigs (e.g., being a research manager while walking dogs and teaching yoga on the side).
Flexibility and employee experience
The concept of flexibility in the workplace goes even further than breaking the standard of 9-to-5 in-office jobs. Flexibility means being able to choose how many hours a day you can dedicate to your job and what times of the day you do so. For many years, some German companies have been offering the option to work part-time or full-time, no matter the position. This flexibility was created to give women, especially mothers with childcare responsibilities, the opportunity to move into leadership positions. The new mantra is, if you want your employees to be successful in their work, you need to give them what they need to be successful. For some employees, that may mean sleeping in the afternoon and working at midnight because that's when they are most productive. We are moving from customer insights and customer experience to employee insights and experience. What do your employees need so they can be successful in their work?
The Great Reflection and increasing entrepreneurship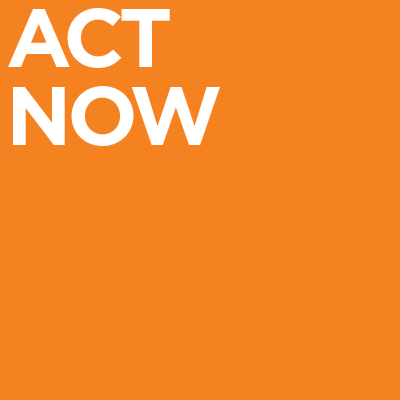 The COVID-19 pandemic has played a major role in fueling a recent boom in U.S. entrepreneurship dubbed the "Great Reflection." 2021 saw a record 5.4 million business applications, with another record likely in 2022. The largest jumps in business formation were in the field of e-commerce and online retail, with logistics, warehousing, transportation, and service businesses also seeing significant increases compared with previous years. Likely factors contributing to this rise in entrepreneurship include high-speed broadband and internet access, availability and affordability of software, networking and end-to-end business tools, extra time at home during the COVID-19 pandemic, pandemic-era financial assistance from the federal government, and the ability to form a business without the need for a physical workspace outside the home.
The public-sector Great Resignation
The Great Resignation began in 2019 (before the pandemic hit) and is still ongoing. The number of Americans quitting their jobs remains high. In the public sector, job openings are nearing record highs for state, county, and local governments, including planning departments, where vacant positions and burnout among planners seem to have become the new normal. Planning departments are struggling to find staff while dealing with myriad challenges in their communities. While salaries and flexibility are important factors, young planners in particular want to be able to make a difference; they want to make the world a better place. Considering that many entry-level job tasks, such as taking meeting notes or counting traffic, can potentially be replaced by artificial intelligence applications, adjusting these entry-level roles and rethinking how to attract new hires could create new incentives for people to work in the public sector.
Quiet quitting
Not everyone who is unhappy in their job can afford to resign. The ones who stayed have created the new trend of "quiet quitting," or working only as much as needed (or as much as one's job description suggests) to keep one's job. According to Gallup, about 50 percent of the U.S. workforce is currently quiet quitting and not putting any extra effort into doing their jobs. This will have impacts on productivity and the quality of work, as well as workers' ability to innovate, think outside the box, and creatively problem solve. Some employers may have to rethink how they treat their employees to regain trust and rebuild motivation.
Tech-sector pullback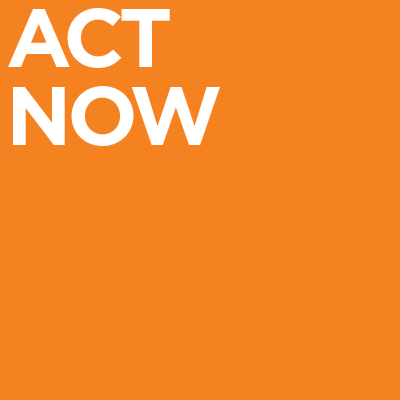 After a pandemic-fueled boom, the tech sector is coming back down to earth. Major tech companies such as Meta, Amazon, and Microsoft have undertaken major layoffs in 2022 after hiring sprees and major growth during the COVID-19 pandemic. The tech pullback is among the most significant in the modern history of the sector, following the dot-com bust of the early 2000s. Industry analysts have identified rising interest rates, rising costs, and pandemic-era overextension as critical factors fueling the tech-sector declines. The pullback isn't just affecting the biggest tech companies, as investors have pulled back from startups and other mid-range tech companies that have struggled to secure consistent profits over the last decade. At this point, it is unclear how this sector will perform over the next months and years. For planners, impacts of the tech-sector pullback may include economic declines and changes in housing dynamics in communities heavily reliant on the major players in the tech industry.
Upskilling and Reskilling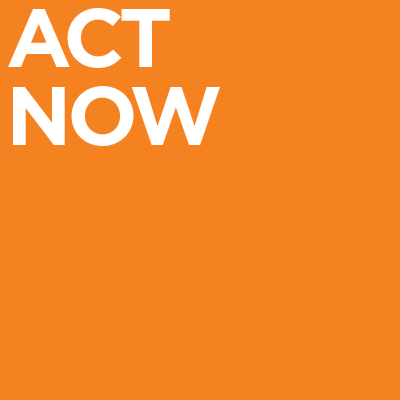 Economic shifts due to the COVID-19 pandemic, the acceleration of technological innovations, and societal shifts are spurring the need for new skills in many professions. These include soft skills specifically targeted towards equity, diversity, and inclusion and tech skills related to automation and collaboration with AI applications, among others. Planners need to upskill to be able to address current and future needs of the individuals in the communities they serve. In the March 2021 issue of Planning, APA Research Manager Sagar Shah discusses the concept of upskilling as it applies to planners and planning practice in a world of rapid change and disruption.
U.S. manufacturing resurgence
The U.S. is experiencing a boom in manufacturing fueled by a strong dollar, a desire by many companies to simplify logistics and on-shore their production, the availability of skilled workers and raw materials, and crucially, a series of enticing legislative actions from the federal government. The recent infrastructure bill, the Inflation Reduction Act, and specialized legislation such as the CHIPS Act (incentivizing domestic production of semiconductors) have all contributed to an environment favoring more local manufacturing, especially of complex technological goods. This is especially notable in high-growth fields such as electric vehicle production, wind and solar, and semiconductor production. For planners, the manufacturing resurgence could be especially impactful in places experiencing high rates of growth and economic development (for example, Georgia), as well as regions such as the Rust Belt, which retains a historic manufacturing base and has had some recent success in attracting new investment.
Waves of unionization
While companies such as Starbucks and Amazon made headlines regarding the unionization movements among their employees, many sectors — including retail, service, health care, and transportation — saw an increase in union formations in 2022. Unions won almost 80 percent of their elections, the highest rate in over 20 years.
Women leaving the workforce and leadership roles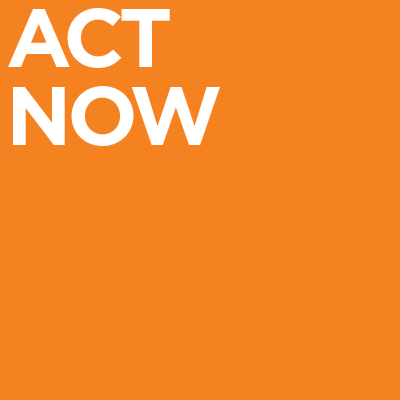 COVID-19 worsened the divide between working men and women. Among adults 25 and older with only a high-school education, more women left the labor force than men in the last two years, and men have now recouped all pandemic-related job losses since February 2020. The pandemic shift to working from home gave more college-educated women employment opportunities, though the pandemic's impact on the quality of women's experience in the workforce is not necessarily positive. The gap between women and men in senior roles quitting their jobs is the largest it's been since this data was first collected in 2015, indicating women's dissatisfaction with returning to "business as usual." Overall, the economic impact of the pandemic was shouldered by Black and Latin American women, mothers of young children, caregivers for parents, and women who did not have the option of remote work. This also points to continuing trends in the types of work that women do, such as childcare, schooling, medical care, and service industries.
Working from anywhere AND aMENITY-dRIVEN RELOCATION
An increasing number of companies and public-sector agencies allow their employees to work from anywhere. According to a 2022 McKinsey study, 58 percent of employees in the U.S. (about 92 million people) now have the option to work remotely for all or part of the week, ​35 percent can work remotely on a full-time basis, and 23 percent can work remotely part-time or on occasion. This has impacts on commuter patterns and related transportation systems, office space occupancies, and surrounding businesses such as restaurants. While the suburbs seem to be the "winner" of this trend, many rural communities — especially those with broadband internet access — experienced massive influxes of remote workers as well. The challenge for planners will be to prevent gentrification and displacement in these popular places, to ensure sustainable integration of newcomers, and to accommodate everyone in inclusive and equitable ways.The impacts of working from anywhere on cities is explored in the January 2021 Planning article "Increased Remote Work Could Mean Big Changes for Cities."
Emerging Markets
New markets are forming based around emerging consumer preferences and a broader awareness of critical social and environmental challenges.
ethical consumption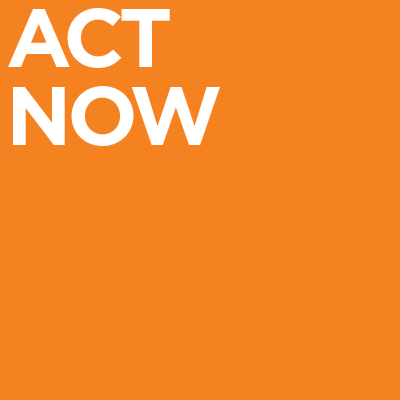 Among individuals and consumers, awareness is growing about the links between lifestyle and climate change. However, while the markets for sustainable lifestyle products are booming, these products tend to be targeted at wealthier consumers, limiting their long-term impact on emission reductions. Land-use decisions, availability of sustainable transportation systems, and the design of the built environment can play a role in shifting behavior and lifestyles towards more sustainability as well. It will be important for planners to apply strategies that equitably support sustainable lifestyles and behaviors.
Synthetic/lab-grown meat AND FISH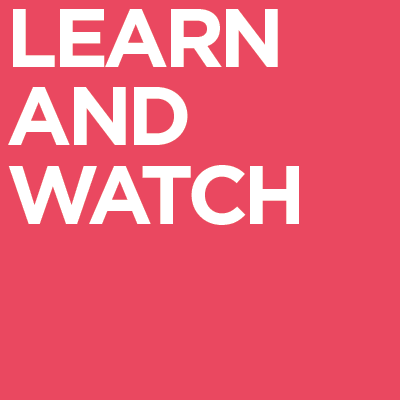 There has been explosive growth in the synthetic meat industry, exemplified by the development of plant-based beef food items by companies such as Beyond and Impossible. The climate consequences are significant, given the role of industrial cattle farming in driving greenhouse gas emissions. While expectations have cooled somewhat in 2022, as the industry failed to meet their initial growth targets and expectations, potential long-term declines in the meat production industry likely has major consequences for communities and regions reliant on these industries.
Cryptowinter and increasing regulation
Cryptocurrency has always been associated with volatility and uncertainty. The value of a single Bitcoin hit an all-time high in November 2021, but by June 2022 had fallen 70 percent. This steep fall and period of continuing low value is known as a "crypto winter." The current crypto winter — not the first, but already one of the worst — is predicted to last through 2023. More crypto regulation and legislation is afoot. The Securities and Exchange Commission is seeking to better regulate crypto companies and establish new rules. Comprehensive crypto legislation proposing more federal regulatory authority over crypto was introduced in Congress in the summer of 2022, but whether this bill will gain traction is still up in the air.
Global Impacts on Local Economies
Environmental, economic, and technological changes on a global scale are likely to play an increasingly central role in local economies.
Fluctuating gas prices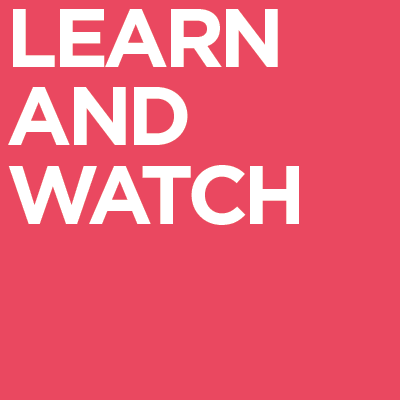 The world still depends on fossil fuels and fluctuating gas prices have direct and indirect impacts on consumers, causing immediate pain at the pump and impacting the cost of everything from food to diapers. In 2022, even adjusting for inflation, gas prices in the U.S. were at levels rarely seen in the last 50 years. Fuel prices are driven by the price of crude oil, which is often dependent on global events. Russia is currently under sanctions, which has reduced the supply of Russian oil, and the October 2022 decision by the Organization of the Petroleum Exporting Countries Plus (OPEC+) countries to limit the production of oil may further impact fuel prices. The price of fuel has an impact on people's travel behavior and could make long commutes more costly for workers, which planners should pay close attention to. The high gas prices of the past year energized the anti-car movement, which advocates for creating more bike lanes and pedestrian-friendly streets.
Food supply shortages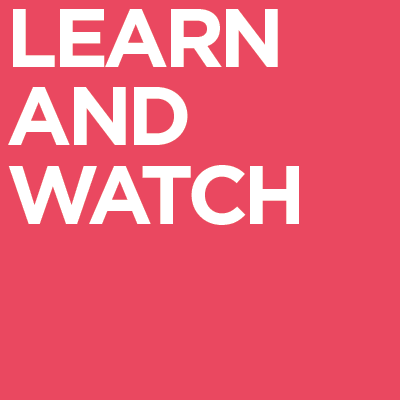 The Russia-Ukraine war is having an enormous impact on the global food supply, creating catastrophic food shortages around the world. Some countries import the majority of their wheat from Ukraine and Russia, and the lack of supply to these countries has led to food security issues.Climate change is also threatening food supplies. Extreme weather events such as droughts, heat, and flooding are impacting production and supply of food items from coffee to seafood. Strengthening local food production systems will help combat volatile food prices and support healthy food access. Prioritizing and encouraging local farms, community gardens, and urban agriculture in policies and plans supports local food production and can help reduce reliance on food items from far away.
Pent-up Demand AND SHIPPING DISRUPTIONS
Continued pent-up demand as a result of the COVID-19 pandemic and other global disruptors (such as the war in Ukraine), in concert with increasing wages and staffing shortages, is helping to drive inflationary trends and shortages of consumer goods, raw materials, and construction materials. Concurrently, disruptions in global logistics and shipping are spurring major retailers to develop their own integrated storage and long-distance shipping solutions. E-commerce and brick-and-mortar retailers such as Amazon, Walmart, and Target are increasingly looking toward consolidating shipping operations, including cargo ships and aircraft, to protect their own supply chains in the face of global disruption.
Supply chain challenges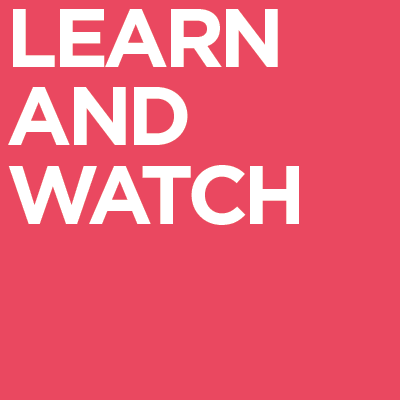 Global supply chains have been under stress, impacting the global economy and people's lives. Both obvious factors, such as the war in Ukraine and the COVID-19 pandemic, and other less publicized factors, including extreme weather and geopolitics, are at play. Due to the uncertainties of war and the pandemic, as well as ever-present challenges with climate change, countries may have to rely on local solutions and localized supply chains. The rise of 3D printing manufacturing capabilities and federal policies can support "friend-shoring," where sourcing and manufacturing are moved from less-friendly shores to friendly shores, often inside the country. To combat the impacts of intensified weather-related events, communities must develop adaptation strategies, such as moving critical logistics centers away from weather-prone locations and diversifying distribution channels.
Private-Sector Community Investment
The private sector is playing an increasingly central role in funding and financing initiatives at the local level.
Big Tech-funded affordable housing
Major tech companies have started to invest in affordable housing programs in communities near their operations. This currently includes research and development for factory-built homes, as well as financing or contributing to local affordable housing efforts. Private-sector involvement in housing requires input from planners, who can provide insight on the root causes of displacement and gentrification. Planners will also need to advance equity, health, sustainability, and economic development principles to support and complement the creation of affordable housing.
Increased funding from foundations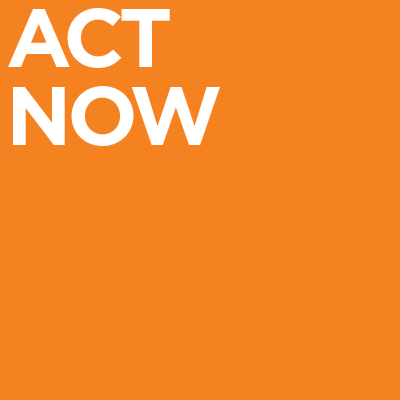 More private and philanthropic foundations are offering funding for community development. This gives planners an opportunity to use funding that is independent of governmental priorities but still compatible with important activities such as arts and culture or social improvement.
The return of company towns
The combination of generous tax incentives from state and local governments, plus the increasing influence of tech (and tech-adjacent) companies, are leading to the return of "company towns." While these may be somewhat familiar in the form of large Google, Apple, or Microsoft campuses, companies like Amazon and SpaceX are beginning to exert much more influence on the administration of incorporated communities. This, and other new developments, may have negative implications for public outreach, public safety, and a dedication to the public good if planners are not able to influence or manage these large, often powerful private companies with varying interests.
Sharing Economy
The sharing economy is not just growing, but also changing transportation patterns, land-use demand, and labor markets. Planners will need to apply new techniques, and cities will need to adopt new strategies to balance demand for platform-based services with broader community goals.
Gig Work / Polyworkers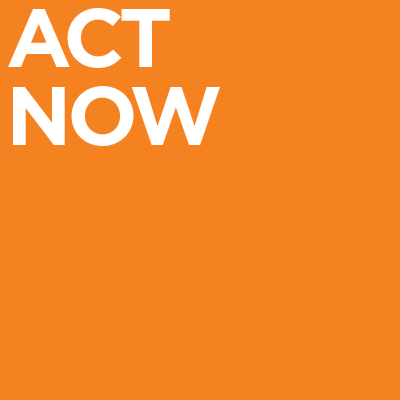 Nonemployer ("gig") work is increasing, and the trend of younger generations of gig workers pursuing multiple functions or clients has given rise to the term "polyworkers." And within the planning profession, many planners operate sole proprietorships, offering their services on an as-needed basis. Cities are increasingly struggling with how best to accommodate new services and service delivery models without sacrificing worker protections or undermining the community's vision for growth and change. Gig workers and polyworkers need to be considered in economic development strategies.
Short-term Rentals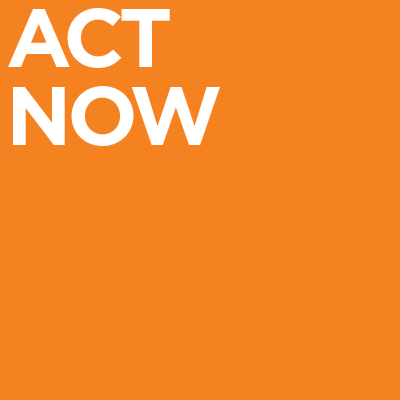 Owners are converting long-term rental housing to short-term rentals. These conversions tend to distort housing markets and are disrupting the lodging industry in many cities. Because this activity is difficult to monitor, planners are challenged to devise new regulatory schemes to mitigate higher rents and lower hospitality tax revenue in the cities they serve. For more on short-term rentals and existing regulatory approaches, check out the January/February 2019 issue of PAS Memo, "Short-Term Rentals: Regulation and Enforcement Strategies."
Privatization of Outer Space
While the implications may seem far off, technological change is making space travel more common than ever. The growth and privatization of this emerging industry has the potential to lead to changes in communities here and Earth, and the emergence of new types of communities in space.
Evolution of tHE space economy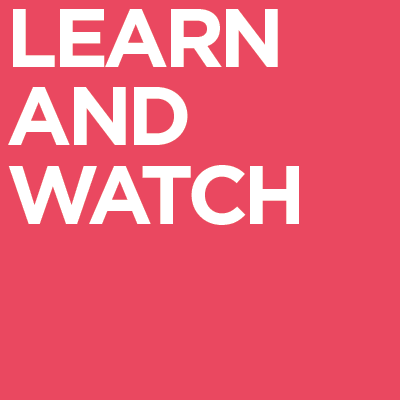 As the private space industry begins to develop and mature, many launch providers and companies are looking beyond the delivery of satellites and experiments to low-Earth orbit. Diversification into emerging industries is leading to the evolution of a more formalized space economy. The Organization for Economic Co-operation and Development defines the space economy as "the full range of activities and the use of resources that create and provide value and benefits to human beings in the course of exploring, understanding, managing and utilizing space." With the global space industry currently valued at close to $500 billion, some analysts believe that the diversification of uses and applications in space could grow the industry to more than $1 trillion by 2040.
Outer space tourism, sports, and entertainment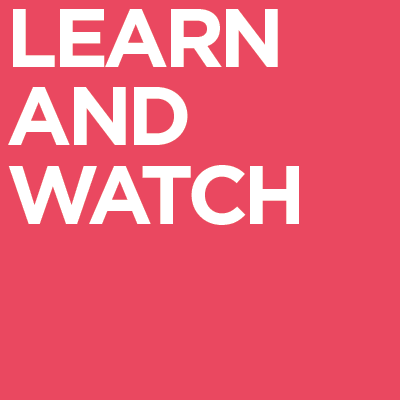 The space-based tourism industry is rapidly picking up steam. SpaceX continued its space tourism flights into low-Earth orbit, and in April 2022 launched four tourists to the International Space Station. Virgin Galactic and Blue Origin also continued their own suborbital tourism operations. While proposals for space-based hotels are decades old, new plans by companies such as Orbital Assembly are becoming increasingly realistic amid declining launch costs, the growth of private launch providers, and the emerging reality of space-based tourism
Private space industries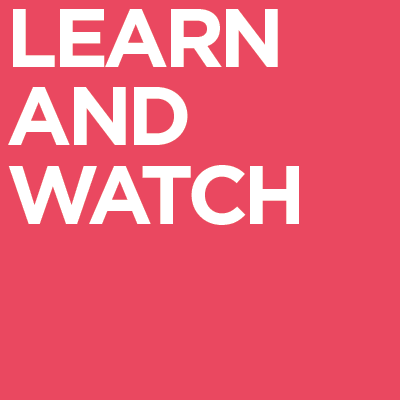 Corporations such as SpaceX and the United Launch Alliance have performed hundreds of launches over the last decade, owing to technological advancements that have reduced costs for contractors. Concurrent with the growth of launch contracts is the emergence of space tourism. While the implications of growing space-based industries may seem remote in current planning practice, they do point to the potential emergence of new roles for planners both here on Earth and in space.
Space colonization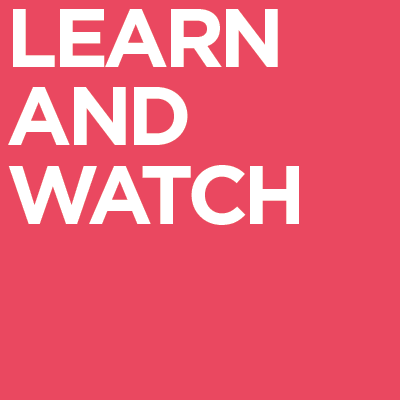 Longer-term ambitions for corporations like SpaceX and Blue Origin have recently coalesced around colonization of the moon and Mars. Should colonization of space truly be viable, it will likely be accompanied by many of the familiar challenges of planning, building, and maintaining communities here on Earth. Even with the vastly different circumstances of life in new environments, planners can still play a critical role in ensuring that these places are not merely functional, but also livable.
---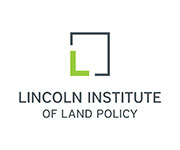 APA's foresight research is made possible in part through our partnership with the Lincoln Institute of Land Policy.