The Foundation Board is charged with governing the activities of the Foundation.
---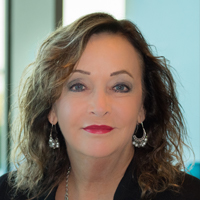 Chair
Mary Kay Peck, FAICP
Mary Kay Peck is founder of MKPeck Associates in Clearwater Beach, Florida.
---
Vice Chair
Richard T. Anderson, FAICP
Richard Anderson is President of the New York Building Congress.
---
Secretary
Joel Albizo, FASAE, CAE
Joel Albizo is the Chief Executive Officer of the American Planning Association.
---
Treasurer
Michael D. McAnelly, FAICP
Michael McAnelly is Executive Administrator of the APA Texas Chapter.
---
Director
Leo R. Asuncion, Jr., AICP
Leo Asuncion is a commissioner with the Hawaii Public Utilities Commission.
---
Director
Donald Burns, AICP
Donald Burns is the Director of Planning and Program Development for the USDOT Federal Transit Administration — Region 2.
---
Director
Wendy E. Moeller, FAICP
Wendy Moeller is principal and owner at Compass Point Planning.
---
Director
Linda F. Tatum, FAICP
Linda Tatum is the Assistant City Manager for the City of Long Beach, California.
---