Contact Information
Work Phone
(941) 321-0424
Address:
2548 Hawthorne Street
Sarasota
FL
34239-3003
United States

FAICP Statement
Mary Anne Bowie, a visionary and champion of sustainability exemplifies thinking globally and acting locally with a new model of development that is green and sustainable. She has established standards in eminent domain and contracting for planning services. Her leadership empowers consultant planners to better serve public and private clients. Inducted in 2006.
About Me
Mary Anne teaches Healing Our Earth Classes, Sustainability and Regeneration, at the Adult Community Enrichment Classes.
You are invited to join Mary Anne on the Linked In Group: "Generating Earth Connections" which salutes international and local groups that are doing the important work to heal our earth.
She served as Executive Director to The Jericho Project, Inc. a Florida not for profit, advocating a diversity of types housing to increase opportunities for affordable, workforce and homeless housing solutions.Helpful Hopeful Housing Summit February 18, 2020 Sarasota, FL - YouTube
Professional Biography
Mary Anne Bowie, Fellow of the American Institute of Certified Planners, is a sustainability expert and an urban planning consultant with proven success in business and project management, economic re-development, and military community planning and programming. Using public involvement and outreach, she passionately delivers resilient and sustainable planning solutions, aimed at growing the green economy and providing shared housing opportunities. With Jacobs Engineering, she served as the Homestead Air Reserve Base community planner; with Michael Baker Jr. Inc., she co-authored the NS Rota Redevelopment Plan. With Booz Allen Hamilton, in Shreveport/Bossier City, LA she established the Community Planning function for Air Force Global Strike Command (AFGSC); and in San Antonio, TX, she authored the Air National Guard (ANG) Public/Public Public/Private (P4) Partnering Toolbox and supported the AF Real Property Agency (AFRPA) in multiple encroachment related areas. Prior to that, she implemented a ten-year pro-bono effort to grow the local green economy. For twenty years, including the time growing the green economy, she owned and operated Mary Anne G. Bowie Associates, Inc., a successful urban planning firm delivering eminent domain expertise, transportation right of way (ROW) alternative corridor and highway impact analysis, Air Force installation plans and visionary economic development plans. She qualified as an expert witness in several Circuit Courts of Florida. She received honorary citizenship from the City of Mandeville, Louisiana as a member of the select APA post-Katrina team that created the "Redevelopment Plan for Old Mandeville." She co-authored "Estimating Planning Services: An APA/AICP/ASCP Handbook" that received the APA National Divisions Council award. In April 2012, the Federal Planning Division of the American Planning Association awarded her the Rik Wiant distinguished service and leadership award.
Education
160251 | Georgia Inst of Tech
Graduation Date: December, 1973
Degree Level: Graduate

115306 | Florida State University
Graduation Date: March, 1970
Degree Level: Undergraduate


Job History
Michael Baker Jr., Inc BAKER
Senior Planner
November,2012 - January,2013
., FL
None
United States

Booz Allen Hamilton
MAJCOM Community Planner
July,2010 - July,2011
Shreveport, FL
None
United States

Jacobs Engineering Group
Homestead Base Community Planner
October,2014 - July,2015
Miami, FL
None
United States

Booz Allen Hamilton
Urban Planning Subject Matter Expert
August,2011 - November,2012
San Antonio, FL
None
United States

Eco Trans Alliance
Sustainability Leader
June,2009 - July,2010
Sarasota, FL
None
United States

Sarasota Green Marketplace, Inc
Owner and President
June,2004 - June,2009
Part time
Sarasota, FL
None
United States

Green Connection US
Executive Director
September,2002 - June,2009
Part time
Sarasota, FL
None
United States

Adley Associates
Senior Planner and Economist
March,1983 - October,1988
Sarasota, FL
None
United States

Charlotte County-Punta Gorda Planning Council
Senior Planner
October,1980 - September,1982
Port Charlotte, FL
None
United States

Metropolitan Atlanta Rapid Transit Authority
Environmental Planner
October,1973 - May,1976
Atlanta, FL
None
United States

Sole Proprietor
Urban Planner and Sustainability Advocate
July,2015 - March,2020
Sarasota, FL
34239
United States

Mary Anne G. Bowie Associates, Inc. dba Bowie Urban Planners
President and Founder
October,1988 - June,2009
Sarasota, FL
34239
United States


Resume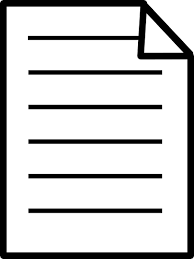 Resume
View/Download