Contact Information
Work Phone
(630) 222-2424 Cell
Address:
1015 Lexington St
Wheaton
IL
60187-3846
United States

FAICP Statement
Pete Pointner has played a key role in directing large-scale and complex projects that have been implemented in over 25 states and four foreign countries. Pointner's planning career is notable for an interdisciplinary approach, as he has conducted projects that include environmental planning, historic preservation, downtown planning, transportation planning, architecture, and parks and recreation. These projects have received both local and national acclaim. Inducted 2002.
Professional Biography
N.J."Pete" Pointner FAICP, ALA, ITE is an architect and planner with over 50 years of experience beyond his master's degree in City and Regional Planning. He taught full time at the university level for seven years. He spent 13 years with DeLeuw Cather & Company where he was a Vice President in charge of community and environmental planning and directed assignments in 25 states and 4 foreign countries. Pete founded Planning Resources Inc. in 1981 and developed an interdisciplinary firm which had 19 employees when he sold the firm to his ecologist partner 15 years later. Since 2000 Pete has served as an independent consultant. He has been elected to the college of fellows of the American Institute of Certified Planners and is a lifetime member of the Institute of Transportation Engineers and American Planning Association. For more information go to www.petepointner.com. Municipal planning experience includes his role as acting director of planning for five communities and he served as ongoing consulting village planner for many other municipalities. He has directed and written dozens of comprehensive plans, zoning and subdivision ordinances. He has been an expert witness on cases involving transportation and land use in Georgia, New Mexico and on more than 65 cases in northeastern Illinois. In the private sector, his master site planning has been recognized by awards from the National Association of Home Builders and the Illinois Association of Landscape Architects. He has also held key managerial and technical roles on large scale public works projects which have won national awards such as the design of I-70 through Glenwood Canyon in Colorado, and the waterfront revitalization and Capital Center re-development projects in downtown Providence, Rhode Island. Pete has spoken at National, State and regional conferences for organizations such as the American Planning Association, American Institute of Architects and the Institute of Transportation Engineers. He has been a guest lecturer at 10 colleges or universities, presented dozens of workshops for plan commissions, and served as a faculty member for Lorman continuing education services. He has served on the board of directors of 6 not-for profit corporations and is the past chairman of the board of the Valley Improvement Association of New Mexico. He was lead planner for an APA Community Assistance Team that prepared a plan for a new town center for Deerfield Park, Florida in 2015. He was on the national sub-committee of APA on green infrastructure and a member of the strategic planning committee for Pelee Island, Ontario. He was the keynote speaker at the 2010 Upper Mississippi Watershed annual conference. He is past president of the Illinois Association of Environmental Professionals (IAEP), past member of the national AIA committee on historic resources, past chairman of the NEI chapter of AIA historic resource committee, past board member of the Historic Pullman Foundation and served on the advisory board of the DuPage Conservation Foundation. He has recently published articles in the newsletters of the APA divisions -- Small Town and Rural Planning, Sustainable Communities, Urban Design and Preservation and Economic Development, plus the Illinois Municipal Review, APA's The Commissioner and the IAEP newsletter. He authored the first two chapters of the Northeastern Illinois Planning Commission publication, "Environmental Considerations in Comprehensive Planning – A Manual for Local Governmental Officials". His book "Planning Connections – Human, Natural and Man Made" was published in 2008 and his free download of Readings in Urban Planning and Design has 50 published and 10 unpublished papers (with over 250 illustrations) is currently available via readingsinurbanplanninganddesign.blogspot.com/.
Education
US_IL_Chicago_Illinois Institute of Technology
Graduation Date: May, 1962
Degree Level: Graduate
Planning Degree

US_IL_Chicago_Illinois Institute of Technology
Graduation Date: May, 1960
Degree Level: Undergraduate


Social
Resume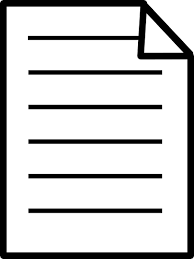 Resume
View/Download