Contact Information
Work Phone
(504) 343-9096
Address:
6304 Beauregard Avenue
New Orleans
LA
70124-4502
United States

FAICP Statement
Stephen Villavasso is a land use planner and zoning pioneer with 29 years of dedicated experience. Combining the skills of urban planning and law, he has been a leader in brownfields redevelopment, zoning and solid waste management. His real world applications have been both innovative and successful in New Orleans, throughout the U.S. and internationally. Inducted 2004.
About Me
Current Projects include: Thibodaux Zoning/sign Code Review Plaquemines Downtown Land Use Plan and Code Update St. Francisville Historic District Guidelines Update Denham Springs Land Use Plan Zachary Master Plan and Zoning Update Scott Manufactured Home Rules Review Henderson Master Plan Development and Adoption Livingston Billboard Regulations and Development Standards Review Desoto Parish Master Plan Development and Code Update Past Master Plan/Zoning/Subdivision Regulations Major Projects: New Orleans Monroe Shreveport Sulphur Slidell Folsom Covington Hammond Lafayette Alexandria New Llano Harahan New Roads Albany New Roads Calcasieu Parish Cameron Parish East Feliciana Parish St. James Parish St. Charles Parish Terrebonne Parish
Professional Biography
Forty-two years of concentrated and innovative application of the skills of professional urban and regional planning as required by local, regional and national issues and projects, including innovative approaches to land use, zoning, Smart Growth planning techniques, brownfields and grantwriting for professional planners. CEO of Villavaso & Associates, LLC, a Louisiana Professional planning consulting firm since 1992. Currently composed of six professional planners working on dozens of zoning (code writing and updates) and planning projects (Master Plan updates and new Comprehensive Plans) across the state of Louisiana. Also an Adjunct Professor of Land Use and Zoning Law at the University of New Orleans for the past twent-six years and Adjunct Professor of Law at Loyoal Univeristy, School of Law, New Orleans, Louisiana. Alos couurent member of FAICP and member (retired) of the Louisian Bar for twenty-five years. Served APA leadership for more than two decades as Chapter Presidnet and several other local and national positions.
Education
US_LA_New Orleans_Univ of New Orleans
Graduation Date: June, 1976
Degree Level: Graduate

Loyola School of Law
Graduation Date: June, 1981
Degree Level: PhD/J.D.


Resume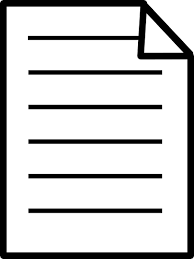 Resume
View/Download