The APA Ambassador Program is a volunteer activity led by members of the American Planning Association with the goal of increasing awareness and understanding of the power and value that the planning profession brings to communities. Particular emphasis is placed on reaching audiences of diverse racial, ethnic, cultural, and economic backgrounds.
Interested in Being an APA Ambassador?
Now seeking volunteers for the 2018 APA Ambassador program
The application window for the 2018 year is open October–December 2017. Submit your application now through December 31, 2017.
Ambassadors may chose the venue or organization that works best for them. Here are a few examples to consider:
Schools (e.g., elementary thru high school, universities, community colleges, etc.)
Community Based Organizations (e.g., Girls' and Boys' Club, etc.)
Neighborhood Leadership Academies
Community Meetings
Career Fairs
APA Ambassador Information Sheet
Materials
Our Ambassador Materials page provides content to help Ambassadors lead effectively in their communities. You'll also find documents required for you to communicate your success and remain in good standing.
Volunteers
Meet some of our Ambassadors and explore the ways they are involved in their communities. Learn about their techniques, challenges, and, tips for future participants.
Ambassador Blog Posts
November 7, 2017
October 31, 2017
October 17, 2017
October 9, 2017
August 22, 2017
July 17, 2017
June 28, 2017
December 9, 2016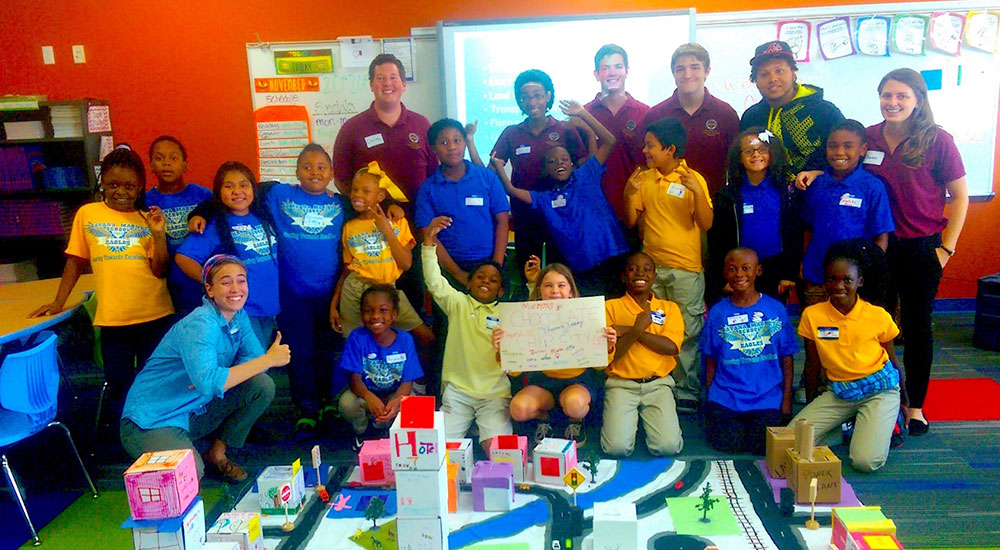 Questions?
Email ambassadors@planning.org if you have any questions.