Climate, Energy, and the Environment
From the impacts of climate change to innovations in energy production and grid modernization, existing and emerging environmental trends will shape both the built and natural environments in the years to come. The complexity of environmental systems and how changes to these systems will reflect on human society and development is among the primary challenges for planners and the communities they serve. Climate crises will impact where and how people live. Technological innovation in the form of green building, and clean energy production may drive economic growth while simultaneously curbing emissions. Significant changes in how people get around may similarly mitigate against climate change, while leading to a rapid reorganization of the physical layout of our communities.
Climate
Climate change is now a full-fledged emergency, requiring swifter and more drastic action to keep warming below the 1.5°C threshold identified by climate scientists. APA's Climate Change Policy Guide and PAS Report 601, Planning for Climate Mitigation and Adaptation, is a timely and useful resource for exploring both impacts and effective approaches for adapting to climate disruptions.
Carbon removal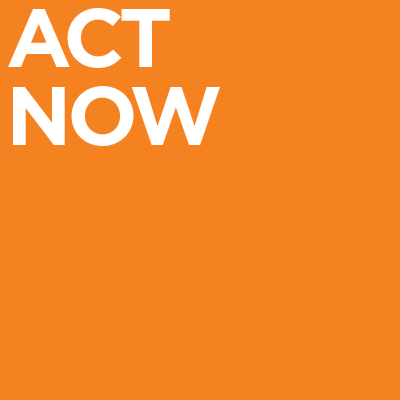 Emissions reduction alone is likely not enough to meet the targets set by the Intergovernmental Panel on Climate Change (IPCC) to avoid catastrophic climate change impacts. To meet these targets, carbon removal is needed. IPCC projections already account for Direct Air Capture (DAC) of carbon, even though the technology is still in its infancy. DAC, which involves extracting carbon from the atmosphere and storing it (often underground), is starting to see deployment at larger scales. Critics point to the high cost of these systems as distractions from more proven technologies and strategies Nevertheless, given the need for carbon extraction identified by the IPCC, carbon extraction technology is likely to be a major part of the climate change toolkit in the years ahead.
Climate Migration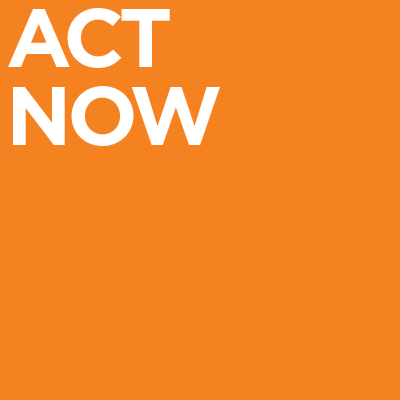 The population of climate migrants is increasing, particularly due to relocation and displacement following natural disasters and rising sea levels. Cities may feel the effects of climate migrants on local housing availability and affordability in the short to medium terms. Planning for land-use and infrastructure investments over the long term should reflect expected population changes without contributing to climate gentrification. The January 2021 Planning Magazine article "Climate Migrants Are on the Move" explores both the present and future of climate migration and the role it may play in driving population growth and loss in cities across the U.S.
Climate Justice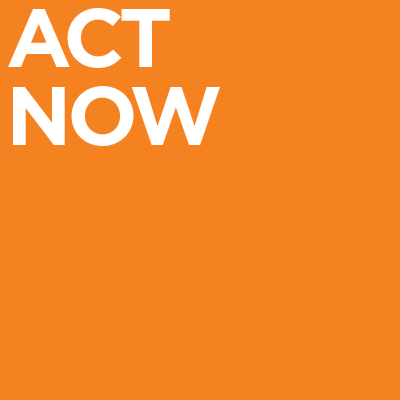 A variety of provisions in the Inflation Reduction Act reflect a commitment at the federal level to reduce the exposure of underserved communities to direct climate impacts and provide funding to address chronic disinvestment and environmental neglect. $60 billion in the IRA is committed to climate justice priorities. This includes $15 billion to support emissions reductions for low-income, underserved, and underrepresented communities. Additional funding will also be made available through the Community Development Block Grant program for a wide array of critical environmental and climate justice needs, such as air quality monitoring and resilience to natural hazard impacts (such as flooding). The IRA also provides up to $3 billion to address the historic injustices of highway development through urban neighborhoods. Reconnecting communities that have long been separated by highways could be a transformative step toward both environmental and climate justice for underserved urban communities.
Climate impacts on local economies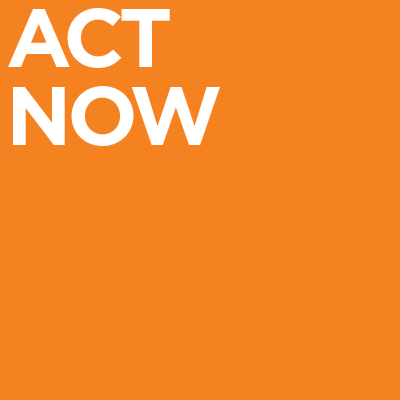 Climate change and the role played by atmospheric and oceanic temperature changes can greatly influence the success of any tourist season, the type of crops that can grow in particular areas, or the health of an ocean ecosystem. Even in the absence of larger-scale natural disasters, it is critical for planners to integrate these broader downstream impacts on the health of local economies in their economic development considerations.
methane emissions gap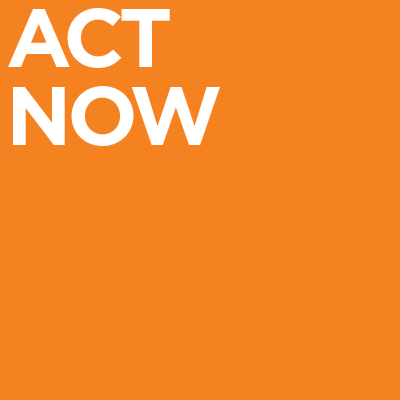 The Inflation Reduction Act takes major steps toward addressing methane emissions, which are a sizable contributor to climate change. Methane, a byproduct of oil and gas production, is a far more potent greenhouse gas than carbon dioxide. A series of new incentives and regulatory measures could significantly reduce these emissions. The IRA allows Congress to penalize companies that exceed certain methane leakage limits. Additionally, new fees on methane emissions from natural gas production could help to discourage wasteful extraction practices and reduce overall methane emissions. These and other measures signal a new willingness to address these especially harmful emissions through regulatory means and a shift toward holistic emissions reduction strategies.
Natural Disasters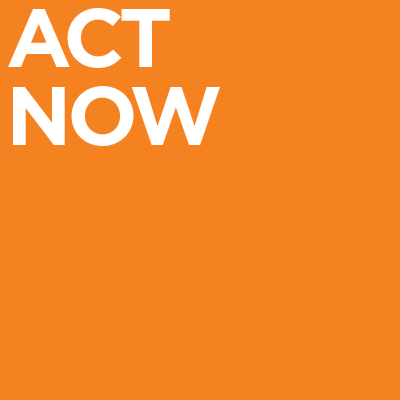 Climate change is not only increasing the frequency of natural disasters (such as coastal storms, severe flooding, and wildfires) but also leading to more significant impacts on communities. Natural disasters displace communities within the disaster area, destroy infrastructure, and stretch resources. They threaten public health (physical and mental) and causes climate migration. APA's recent Hazard Mitigation Policy Guide is a useful exploration of the impacts of natural hazards, and the potential role for planning and planners in mitigation, adaptation, and long-term recovery.
New emphasis on climate action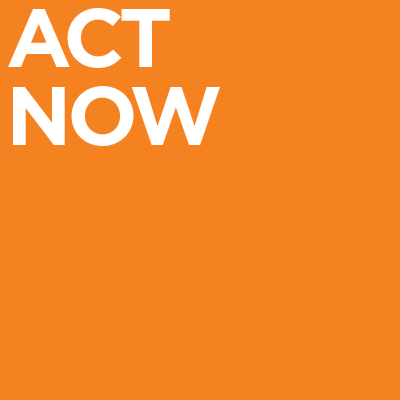 Under the Biden Administration, the U.S. is reversing course on climate action and related policies. While many U.S. municipalities continued to implement climate action plans during the Trump Administration, with this course correction on the federal level, funding and political support of climate mitigation and adaptation can be expected. This shift is most evident in the climate-associated investments in the $1 trillion Infrastructure Investment and Jobs Act passed in November 2021, and the more significant mitigation and adaptation investments under negotiation as part of the Build Back Better bill. For general information on this topic, you can access APA's 2021 Climate Action Policy Guide and PAS Report 601, Planning for Climate Mitigation and Adaptation. For more information on how to take advantage of federal support, see the APA blog post "7 Ways to Plan a Stronger Climate Change Response." And to learn more about ensuring progress on climate commitments, refer to the September 2021 Planning Magazine article, "How to Overcome Local Pushback on Climate Action."
Rising Temperatures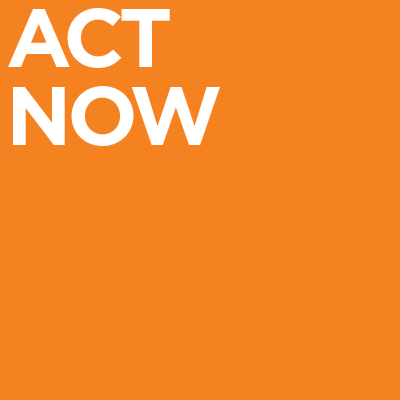 The average global temperature is rising, with extreme heat events becoming increasingly commonplace. Higher temperatures cause more heat waves, drought, and fires. In addition, extreme heat threatens public health, food supplies, and infrastructure systems. Hazard mitigation planning, climate adaptation, and resilient infrastructure planning are crucial to prepare communities for a changing climate. These themes are explored in PAS Report 600, Planning for Urban Heat, and PAS Quicknotes 95, "Urban Heat Resilience."
Sea Level Rise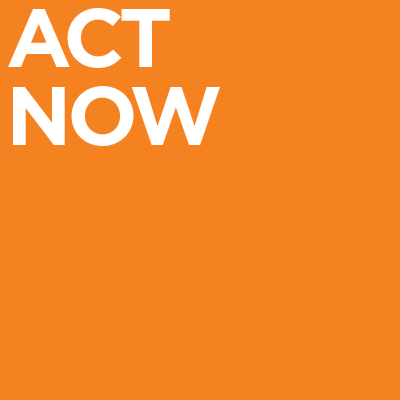 The average global ocean level is rising, with significant impacts already being felt by communities across the country. Planners and communities must act now to adapt to not only ongoing sea level rise, but future projections. For more on the risks of sea level rise in coastal communities across the U.S., check out PAS Report 596, Planning for Infrastructure Resilience.
Support for a growing green economy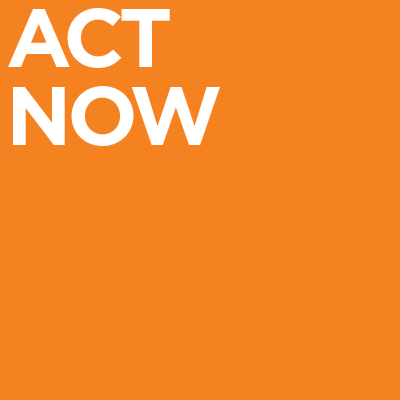 The climate change provisions in the IRA, totaling $369 million, constitute the single largest investment in climate change mitigation and adaptation in U.S. history. These provisions are largely oriented toward accelerating the transition away from fossil fuels and toward a green economy. They include tax credits for consumers and businesses to incentivize the growth of low-carbon industries (such as electric vehicle (EV) production, battery technology, solar and wind power, etc.) and significant investments in green and natural infrastructure, agriculture resilience, and habitat restoration. These measures are expected to simultaneously reduce the impacts of the most carbon-intensive industrial sectors of the U.S. economy, while growing carbon-neutral and carbon-negative industries. The impacts on communities will be significant, largely due to changes at both the consumer level (EV production, investments in transit, etc.), and at the industrial and utility scales (community wind and solar, industrial battery production, carbon-neutral grid electrification, etc.).
Urban heat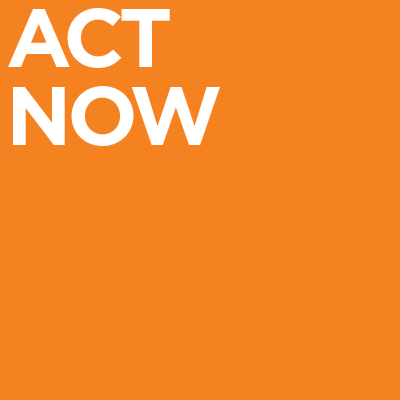 Extreme heat is one of the deadliest climate risks in the U.S. In urban areas, the challenges of extreme heat are especially pronounced. As climate change continues to lead to extreme weather, and as formerly anomalous heat events become the norm, building resilience to urban heat is a critical goal for communities across the U.S. Recent major heat events have helped to elevate the causes, costs, and consequences of urban heat in the public consciousness and among planners and communities. APA has given significant attention to these issues over the last two years. PAS Report 600, Planning for Urban Heat Resilience, provides holistic guidance to help practitioners increase urban heat resilience equitably in the communities they serve. It provides an in-depth overview of the contributors to urban heat and equity implications, and it lays out an urban heat resilience framework and collection of strategies to help planners mitigate and manage heat across a variety of plans, policies, and actions.
Energy
Innovation in energy production, especially clean energy production, is driving major changes across the world. These trends have emerged as a critical and timely response to the ongoing climate emergency.
clean energy transition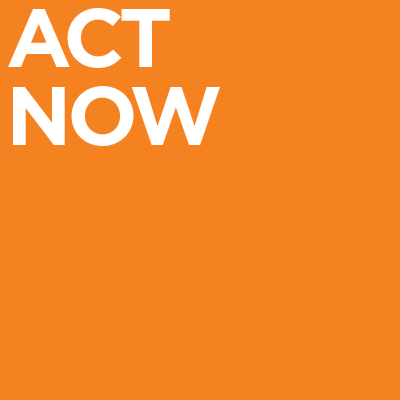 The Inflation Reduction Act, which promises $60 billion in incentives for wind and solar power generation, has the potential to greatly accelerate the transition away from carbon-intensive fossil fuels. Many of these incentives are targeted at building U.S. manufacturing capabilities for solar panels, wind turbines, and, critically, battery storage technology. The growth of the EV industry also signals a major transition away from fossil fuels (for more on this topic see Equitable and Environmentally Responsible Transportation). The growth of these industries is critical to meeting national and global targets for emissions reduction, and the impacts on communities may be significant. Major local investments in technologies linked with clean energy may be a boon for job creation, especially in Rust Belt communities where excess manufacturing capacity and facilities could help reverse long-term declines in employment.
Digital Emissions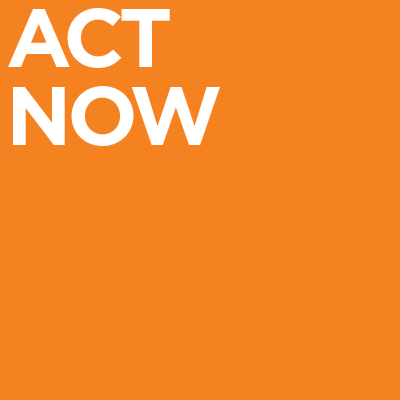 Digital technologies now emit 4 percent of greenhouse gas emissions, and their energy consumption is increasing by 9 percent a year. To decrease emissions from digitalization, planners can support the installation of renewable energy, improve efficiencies in the built environment, and optimize locations of data centers. For more on the potential impacts of increasing digital emissions, check out the recent APA report, "Digitalization and Implications for Planning."
Electrification and decarbonization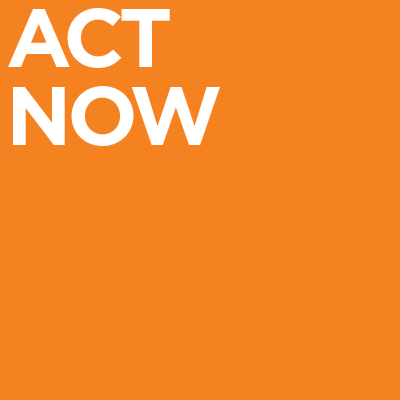 There have been renewed efforts at the local and federal levels to reduce emissions and hasten the transition to clean energy and alternative transportation options. In addition to electrification of transportation, this includes electrification of buildings. In December 2022, the Biden Administration released the first-ever federal building performance standard aiming at increased electrification and net-zero emissions in all federal buildings by 2045. Washington, D.C., is moving to ban natural gas in most new buildings across the city by 2026. These and other electrification efforts are intended to improve air quality and reduce carbon emissions, while providing critical support to the growth of low-carbon energy sources such as wind and solar.
Fusion power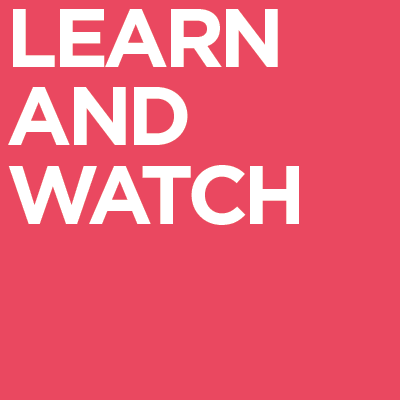 Fusion power has long been a mainstay of science fiction and enthusiastic proposals and experiments, but it has failed to materialize as a practical and scalable energy source. However, on December 13, 2022, scientists and researchers at the National Ignition Facility were successful in achieving "ignition" and creating a net energy output of roughly 50 percent in a fusion reaction. While the current energy output of these recent fusion developments is comparatively small, and the infrastructure required to generate this output is large, reaching ignition and creating energy through a fusion reaction is a major landmark in the history of sustainable energy production. The potential impacts of fusion power are extremely difficult to quantify. Should fusion power prove to be scalable and practical, it could likely outcompete many (or all) of the existing sources of energy in use today.
Renewable Energy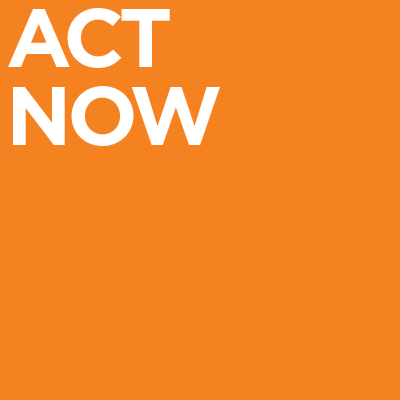 Renewable energy is growing rapidly, both globally and in the United States. Cities will need to plan for widespread installation of solar and wind energy systems to facilitate this transition. Additionally, eliminating dependence on fossil fuels will likely require cities to plan for the extensive deployment of public charging stations for electric vehicles (EVs); update development codes to facilitate renewable energy use, EV charging, and electric heat pumps; and invest in electric fleet vehicles and energy-generating infrastructure. APA's Solar@Scale guidebook discusses this big-picture transition to renewables, and is designed to help planners make better decisions that can improve large-scale solar development outcomes.
Space-based solar power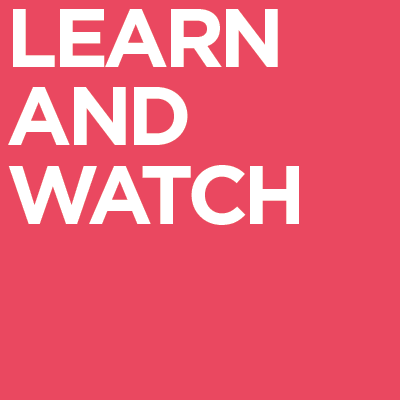 Energy production in the form of space-based solar power is an emerging area that is beginning to attract attention from NASA, the European Space Agency, and the British government. In the quest for identifying zero carbon alternatives to fossil fuels, space-based solar power, unimpeded by day/night cycles or efficiency loss due to the atmosphere, is increasingly being investigated. However, given the costs and further research required, its benefits may be many decades in the future.
Nature and the Environment
There are a variety of broader environmental trends for planners to be aware of. These include an ongoing biodiversity crisis, local efforts to curb environmental damage, and the embrace of naure-based solutions.
Circular Economy
The circular economy takes production processes into consideration and outlines how to reuse, repair, and recycle items, thus increasing sustainable manufacturing and consumption. In 2018, China stopped taking plastics from other countries, including the U.S. Since then, the Western world has had to start thinking more creatively about what to do about its waste. The circular economy is starting to grow in the U.S. as well, and more retailers are exploring buyback and recycling programs. As supply chain delays continue, this emerging trend could further accelerate.
Green Building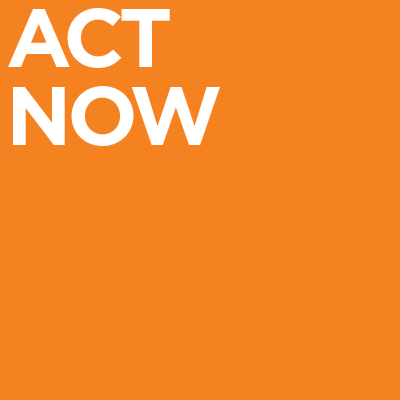 Growth in green projects, including rating systems such as LEED at all scales (from buildings to entire cities), is likely to continue into the future. Green building codes and site standards impact development, site planning, construction, and operation can have positive impacts on the environment. Planners can play a major role in incentivizing green building standards.
Nature-based solutions
An increasing number of cities are considering urban forests and the integration of nature-based solutions to resolve myriad urban challenges from climate change to mental health. Planners should upskill on how to use nature-based solutions, the benefits of nature in urban spaces, and the effects of biophilia on communities. Nature-based solutions, and the role of planning and planners, are explored in the recent APA Learn course "Nature-Based Solutions for Hazard Mitigation and Community Resilience."
Mass extinction and rewilding
Our planet is experiencing what scientists are calling "the sixth great mass extinction." Wildlife populations have seen an average decline of 69 percent in the last 50 years. Today's rates of extinction are far beyond any extinction rate that has existed in natural history. For all planners, promoting coexistence between people and wildlife will be key and may require collaboration with biologists and wildlife experts. We cannot innovate our way out of mass extinction and biodiversity loss. We will need to do the work of restoring wildlife habitat and adopting new cultural attitudes towards balancing human development with animal needs. Rewilding is just one piece of this puzzle, but one for which planners may be called upon to consult.
Single-use plastic bans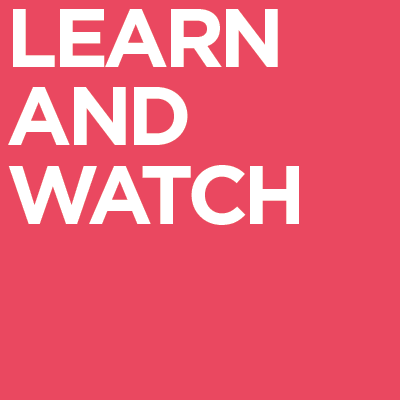 Single-use plastics refer to products that are usually used once and disposed of right after use, including plastic and polystyrene food and beverage containers, bottles, straws, cups, cutlery, and disposable plastic bags. Plastics production has exploded over the last decades. Plastics can save lives (e.g., in medical products), make transportation less expensive (plastic packaging weighs less than cardboard, for example), and has advanced the practicality of many technologies. But plastics are also an environmental and public health disaster. Governments are beginning to take action, including the EU, Canada, and the U.S. While these laws and regulations are signals for change, we can't tell yet what their impact on environmental pollution and public health will be.
Water scarcity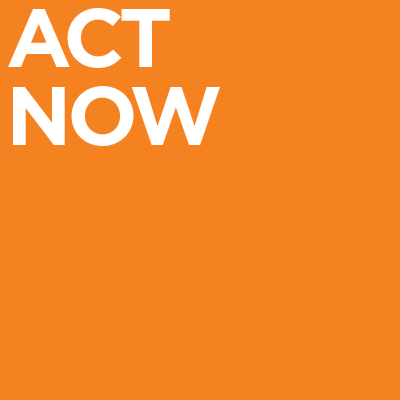 As cities continue to grow, and climate change-induced drought and natural disasters impact reservoirs and riverine water resources, cities are already developing strategies for a future of water scarcity. Planners should play a major role in building stronger links between land use and managing water resources. For more on the impacts of water scarcity, and the potential major role for planning and planners across the United States, check out "Integrating Land Use and Water Planning for a Sustainable Future" from the July 2021 issue of Planning Magazine.
---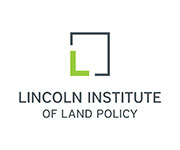 APA's foresight research is made possible in part through our partnership with the Lincoln Institute of Land Policy.