The Trend Universe is the place to find all of the trends that APA has identified as part of its foresight practice. The trends here are dynamically updated, reflecting the accelerating pace of change of today and tomorrow. Here, you can find existing trends (act on them now), emerging trends (start preparing for them), and potential future trends (keep watching and learn more about them), all organized around seven general themes. APA's Trend Universe is developed together with partners, experts, and practitioners, as part of APA's Trend Scouting Foresight Community.
Emerging trends and shifts within the transportation and infrastructure sectors are quite literally changing how we get around, how we access critical services, and where we live and work.
The sharing economy and its accompanying trends in gig work, housing, and transportation are not only changing the type of work that people do, but the built environment itself.
Emerging and evolving trends in digitalization and automation are manifesting in how and where people live, work, and play, and are leading to discrete changes in how we structure and build our cities and communities.
Social change is often reflected in not just how we plan and structure our communities, but also in the practice of planning itself.
From the impacts of climate change to innovations in energy production and grid modernization, existing and emerging environmental trends will shape both the built and natural environment in the years to come.
Emerging trends in the housing sector point to the critical role that planners will likely play in the decades to come.
Political and geopolitical trends shape and are shaped by changes across the societal landscape, and are being exacerbated by the acceleration of political polarization and emerging global challenges.
PlanTech and Methods
The Future of planning
The world is in constant flux and so is the planning profession. PlanTech, the technologies planners can use in their work to facilitate processes or make certain tasks more efficient is emerging as a critical element of the future of planning. Emerging methods, such as people-centric and hyperlocal planning approaches to enhance equity, or the integration of futures literacy and imagination into planning are also rising to meet the challenges of a complex and uncertain future.
---
---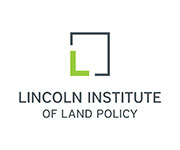 APA's foresight research is made possible in part through our partnership with the Lincoln Institute of Land Policy.