The COVID-19 pandemic is redefining our public spaces. In July's issue of Planning magazine, discover how we can make them more resilient and accessible to all. As the U.S. sets new case records, Planning draws empirical evidence from the policies that helped states bend the curve last spring. Then, dive into how 5G offers a full spectrum of opportunities — but with just as many challenges.
Featured Articles
From siting and permitting to the digital divide, 5G offers U.S. communities a full spectrum of opportunities — and challenges. Story by Daniel C. Vock.
Public health researchers Shima Hamidi and Keshia M. Pollack Porter assess responses of 20 local governments to limit the spread and mitigate the impacts of COVID-19 in their communities.
Intersections
New initiatives and offices are pushing for more equitable policy outcomes — and holding cities accountable for the impacts of their decisions.
Alexandra Duprey: "Using planning documents to openly confront legacies of racism and injustice shows constituents that these inequities must be addressed."
Can the micromobility mode find a place in the postpandemic transportation network?
Wiseman documentaries, eco-mapping, and Caribbean podcasts
Tools for the Trade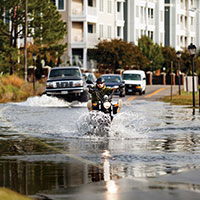 It's time to include climate in all our plans. Here are seven principles to use.
APA chapters asked members about their experiences and needs during COVID. Here's what they learned.
Radical efforts to abolish single-family zoning are becoming more common. Is a new trend emerging?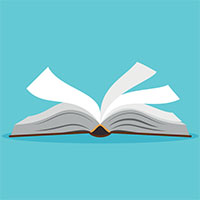 A new book about New York's Bryant Park, reviews of four additional books, and e-book suggestions.
Also in This Issue
Kate Collignon: "Planners are uniquely positioned to make federal funding solutions work for the needs of our communities …"
Profiles of four contributors to this issue: Clement Lau, AICP; Ezra Haber Glen; Shima Hamidi; and Keshia M. Pollack Porter.
Artery Hopkins in Hopkins, Minnesota, was designed to bring people together both physically and metaphorically.

Cover: Studio Precht (precht.at).